Full name: Allicia Leigh Howard
Net Worth: $2 Million
Occupation: Respiratory Care Practitioner
Birthday: August 18th, 1980
Birthplace: Yukon, Oklahoma
Birth Sign: Leo
Spouse: Divorced from Justin Shearer (aka Big Chief)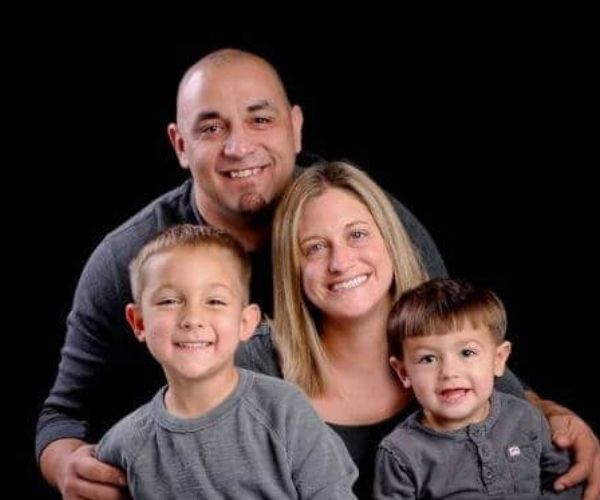 If you are a fan of the Discovery Channel reality series about Oklahoma City street car racers titled "Street Outlaws," then you have probably heard of Allicia Shearer. She is the ex-wife and mother of the two children of one of the leading stars of the show, Justin Shearer, better known as Big Chief.
The couple was married for over 10 years and shares two sons together named Corbin and Covil Shearer.
Allicia gained popularity as the wife of Big Chief from the famous "Street Outlaws" series.
Many rumors and speculations were surrounding the tensions and the split between the two in 2016-2017. Some of them were that Big Chief had cheated on his wife with colleague car racer and Car Chix member Jackie Braasch.
If you find out more about the reasons for the couple's divorce, as well as what it takes to watch your husband and father of your children to risk his life on a daily basis pursuing the first place at the races, then read Allicia Shearer's short bio here.
Allicia was in her late teenage years when she met Justin Shearer, who was working at a gas station in Oklahoma City in 1998. He, too, was a teenager at the time.
Later on, Justin (aka Big Chief) claimed that for him, it was love at first sight when he met Allicia for the first time.
Pretty soon, the two began dating. They dated for a few years before Big Chief proposed in 2005, and the couple got engaged. They were married in a private ceremony on September 26th, 2006.
Allicia went on to give birth to two sons, Covil and Corbin, and left her job to become a full-time mom when her husband started appearing on "Street Outlaws."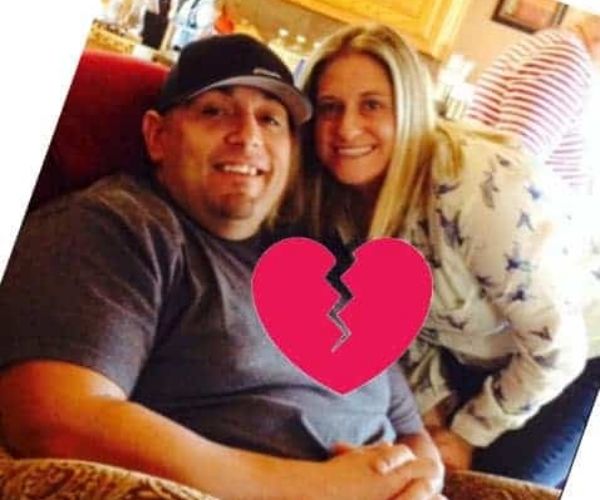 In 2016, viewers of the show and people on the internet began noticing a tension between Justin and Allicia. They also began speculating about Big Chief's strong interest in the young Car Chix dragster racer Jackie Braasch, even though he was married.
The rumors about his cheating, though, have been denied by Justin Shearer several times. Big Chief maintains that he had never been unfaithful to Allicia while the couple was married.
In 2017, the couple officially split, and Allicia filed for divorce. The reasoning behind her filing, however, remains private. She has neither denied nor confirmed the rumors about Big Chief cheating on her.
Other speculations are that Allicia was tired of worrying about Justin every time he raced, and didn't want him to continue with his racing career, and that Big Chief, who had dreamt of becoming a professional racer since the early age of 9 was not ready to let go of his dreams for her.
Career
After graduation, she immediately pursued a career as a respiratory care practitioner; indeed, her academic credentials have helped her climb the success ladder, working for several healthcare facilities. Additionally, she spent some time working as a respiratory therapist at Integris Southwest Medical Center in Oklahoma City, significantly boosting her financial standing.
Estimates are that she has a net worth of over $2 million from her work in health care. Also, she has probably accumulated additional finances during her marriage and as a result of the divorce settlement with Big Chief, who has an estimated net worth of about $3 million.
Social Media Presence
Unlike her ex-husband, Big Chief, Alicia is not active on any of the top social media platforms, despite those in the entertainment sector being present on several of them. Instead of spending her time publishing information on the social media scene, she prefers to keep her life private while spending time with her children.
Allicia is not very active on social media, so her whereabouts and details of her personal life are unknown. Rumors are that she moved to Mustang, Oklahoma, following her divorce from Big Chief.
She has a private Instagram account and is not active on Facebook.
Sources claim that her medical license has expired and has not been renewed, but this information is unconfirmed.
Hopefully, she is going on happily with her life after the divorce with Big Chief.
He himself seems to be entirely happy with his new love interest, car racer Jackie Braasch. The two share the same passion for motorsports and racing, and she seems to be supporting him in his dreams of becoming the best street racer.
Jackie herself is also a very successful dragster racer.
Both of them have been in racing since the early ages of 8-9 years.
The new couple has not yet announced plans for marriage, but Big Chief has claimed several times that Jackie is his future, so we can probably expect the good news pretty soon.