Full name:

Jefferey Young

Net Worth: $200 000
Occupation: Vet Doctor
Birthday: April 14, 1956
Birthplace:

Indiana, United States

Birth Sign: Aries
Marital status: Married to Petra Mickova
Instagram:

@plannedpethoodplus

Facebook:

NA

Twitter:

NA

YouTube:

NA
Dr. Jefferey Young is a highly popular veterinarian who exudes much charm and charisma that has made one of the most beloved vets in America, and possibly the busiest one. He is featured on the Animal Planet show, Dr. Jeff — Rocky Mountain Vet, which gave him much of his fame. Read on to know more about the famous Dr. Jeff, the Rocky Mountain vet.
Dr. Jeff: Early Life and Education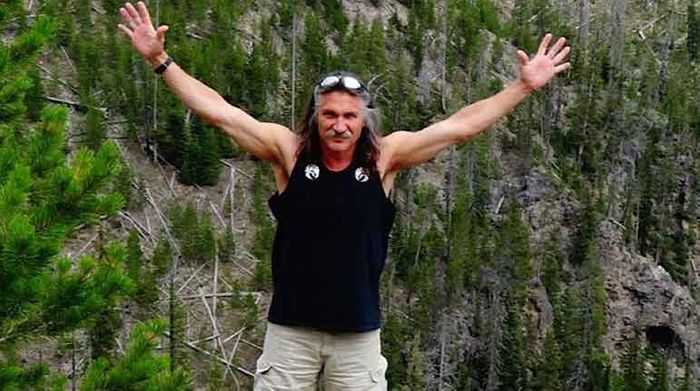 Born in Indiana in the United States on April 14 in 1956, Dr. Jefferey Young grew up on a farm and got inclined towards animals and protecting them right at a very young age. Jefferey's mother, Ester Stevens, played a big part in making him who he is. His parents divorced very early on, and his mother, Ester, married again. Jefferey grew up on a farm with his step-dad and his step-sibling. 
Dr. Jefferey's love for animals was bound to happen, considering where he grew up. The farm he lived at was home to a number of animals, and Jeff would always bring animals that were hurt to take care of them and help them recover. His decision to become a veterinarian was pretty much final when his pet dog died when Jeff was just eight. Right then, he believes, is when he found his calling.
Following that, Jefferey enrolled at Colorado State University after completing his high school and completed his veterinary medical degree and graduated in 1989. 
Dr. Jeff's Clinic
Right after graduating from Colorado State University, Dr. Jeff set up his clinic called Planned Pethood Plus. He started this clinic with the intention to treat animals at low prices as compared to other high-priced clinics. As the word got around, Dr. Jeff's clinic started to get more and more business, and he extended his reach by taking care of not just of pets but also wild animals. He started treating every animal he could find and also rescued wild animals under the part of his clinic. 
Saddened by the fact that there were vets that were in the business only for the money and not out of love for animals, Dr. Jeff became even more committed and dedicated to his cause of providing low-cost treatment to animals from all areas and moved his mission to Denver where he spent more than 100 hours a week on building his clinic and also set up a mobile clinic through which he moved around all of America and offered treatment and care to all animals that needed it and whose owners couldn't afford to get it at the premium clinics.
The Planned Pethood Clinic expanded to other regions like Mexico and Slovakia under the banner of Planned Pethood International. During his time in Colorado, Dr. Jeff was also hired as an animal welfare officer in Fort Collins that further strengthened his compassion and passion ethics on animal care.
Dr. Jeff's Television Career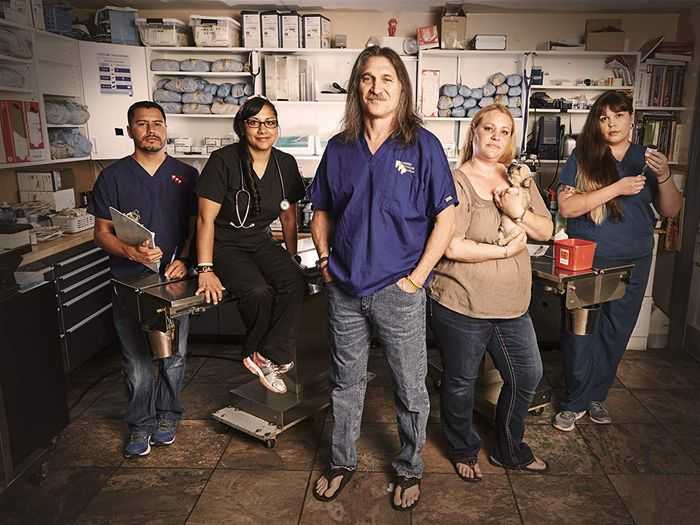 Dr. Jeff's business took off, and his clinic and his work were noticed by Animal Planet. The television producers from the channel got in touch with him, and he received an opportunity from the channel to host a reality TV show on Animal Planet. The show's objective was to follow the clinic's work and their efforts to rescue animals on a daily basis. The show was called Dr. Jeff — Rocky Mountain Vet and aired on Animal Planet on July 11 in the year 2015.
The show became highly popular and with it did Dr. Jeff. He gained a massive fan following through his work of rescuing and treating domestic and wild animals. Dr. Jeff, along with his group of support workers, has featured in 23 episodes and has done some of the most dangerous and critical operations on air involving animals. As a part of his efforts, he has also found new homes for animals that were living in abuse of their present owners. Through his work and the show Dr. Jeff — Rocky Mountain Vet, he shot to popularity and became America's most beloved veterinarian and remains so till date.
Dr. Jeff: Personal Life and Family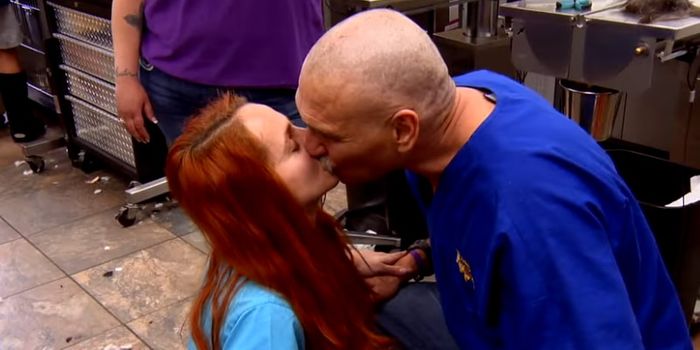 Dr. Jeff is married to Petra Mickova and lives with her wife right above his Denver clinic. Petra is his second wife and they got married in 2014. Dr. Jeff has children from his previous marriage, including two sons and a daughter named Melody, who also works with him at his clinic and was also featured on the television show. His wife is from Slovakia and is also an animal lover. She worked at Jeff's clinic, and their relationship turned from a working one to a romantic one soon due to common interests and passions.
Dr. Jeff was diagnosed with cancer in 2016, news that he told his fans too during an episode of the show. He was suffering from B-cell lymphoma and was admitted to the hospital. Jeff underwent chemotherapy on the show and had to let go of his long hair that defined most of his physical personality and was a favorite among his fans. The entire proceeding was done on air. His wife stood by his treatment the entire time and was incredibly supportive during all turbulent times. 
Now, Jeff is completely fine and has recovered well from his diagnosis. He is already back to work and is scheduled to work in the show again. Dr. Jeff — Rocky Mountain Vet is scheduled to go on air for a fourth season soon.
Net Worth and Earnings
Dr. Jefferey Young has worked tirelessly over the years to take care of animals in need and provide them with the best treatment regardless of the cost involved. Most of his earnings come from the reality show Dr. Jeff – Rocky Mountain Vet airing on Animal Planet. Yet, Dr. Jeff never really amassed a fortune since he often treated free of cost as well when needed. Also, most of his savings were spent during his treatment for cancer. Currently, Dr. Jeff is estimated to be worth around $200,000.