If you are into auto-sports, you may know the show Street Outlaws. It is a reality TV show, which has aired on the Discovery Channel since its premiere in 2013. At the moment, the show is 13 seasons long with 105 episodes.
The spotlight is usually on the show's top stars' antics, one of them being Justin Shearer, also known as Big Chief.
The show's success made Big Chief a household name, spilling into his personal life. Fans are curious about his future on the show and his personal life, considering he split from his wife.
Big Chief's Background and Career at a Glance
Justin Shearer was born in Louisville, Kentucky on December 9th, 1980. He stayed in the area until he was around 12 years old when he moved with his family to Oklahoma City. Big Chief's fascination with motorsports and car races peaked when he was nine. Justin's father participated in some of the events.
Big Chief used to ride on his bike to watch the Old Route 66 street races. In his newfound home in Oklahoma. He honed his racing skills, becoming part of the city's racing clique when he was a teen. His mother encouraged him in his endeavors and to take on horse riding.
He got much respect from his peers on the road. They noted his speed and resiliency when he got behind the steering wheel. As his skills matured, he saw the need for a new vehicle. He saved up and acquired a 1972 Pontiac LeMans. He customized the car, christening it The Crow.
The car has been part of Big Chief's signature image for a long time. It even makes appearances on Street Outlaws. With the car, he improved his style by conducting private trials.
His Race to Fame
While not famous in the country, he was well-known in the local scene in his native Oklahoma City. His driving style made his name known, and he had the drawing power in racing events. When the Discovery Channel came knocking, his path to fame became clear.
Big Chief took on the race organizer's role, catapulting him to popularity among the channel's audience. He had an international appeal quickly, with many people from different countries routing for him.
Big Chief is also in charge of 'The List.' It is a list of accomplished racers who can compete for money and other prizes.
Did Big Chief Leave the Show?
Big Chief is more of a protagonist on the show, as many fans love his presence. As such, when he misses some episodes, many fans go into a frenzy, thinking that he ditched the program. He is still part of Street Outlaws and a key figure in it. The show may lose direction if he is not featured.
However, even though he is the driving force of the program, he has been missing out on a handful of them in most of the episodes. The few instances he missed out on were a source of concern to his many followers.
Among the instances he was not present from the show was when he checked into rehab. He had a drug problem that he needed to address. Luckily, sooner, he was back on the screens. The next time he missed was when he dealt with a divorce from his wife, Allicia Shearer.
The good thing about his part on the show is that he does not have to be part of every episode for it to continue.
Big Chief's Net Worth
One of the things most Big Chief's fans want to know is his net worth. He has been participating in the Discovery Channel's program for almost a decade. It has been the most significant source of his income. At the moment, Big Chief's net worth stands at around $2 million.
His path to immense wealth started on his street racing days, probably from the prize money he struck. He also deals in merchandise, which you can see from his social media posts.
On social media, he has an impressive following on Instagram and Twitter. Big Chief is very active on Instagram, with over 862000 followers. His posts revolve around street racing and he uses his broad reach to promote racing events or Street Outlaw episodes.
He may also be into influencing deals, which can boost his income. This street racer has around 77100 followers on Twitter, though his account is not that active.
Big Chief credits his mother for his wealth. He says her encouragement to follow his passion gave him the much-needed push.
Big Chief's Divorce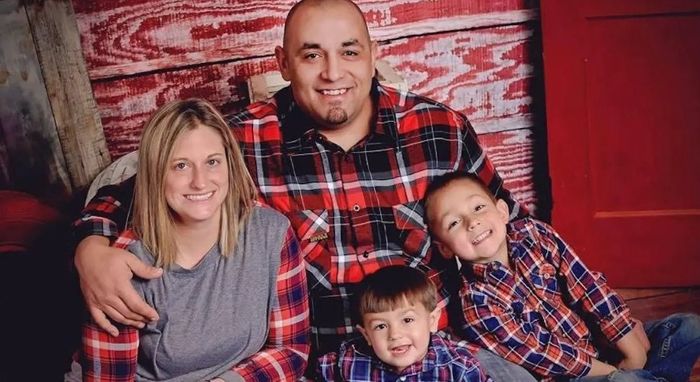 One of Big Chief's lowest points was when he divorced his wife of over ten years, Allicia Shearer. The two met when in their teens, and their mutual attraction led to marriage in 2006. The two seemed to live in bliss and had two sons together, Corbin and Covil Shearer.
The long-lived marriage inspired most of his television fans, who saw his life as perfect.
Things came tumbling around 2017 when they announced their divorce. It came amid reports of Big Chief's infidelity. He allegedly was in an affair with a woman, and the two ended up dating.
After the divorce was finalized, Big Chief brought his relationship with Jackie Braasch to light. Jackie is also into motorsports, and her father owns a garage. Additionally, she is a member of Car Chix, a body that brings together women racers.
The two keep their relationship out of the limelight, and they seem to be happy. Allicia has also been low-key since their separation. She is a respiratory therapist, and it is possible she is still practicing.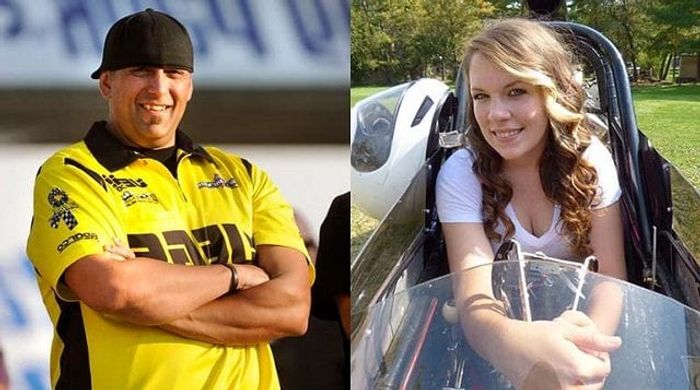 His Sons
Big Chief is very fond of his sons and spends ample time with them, as evident on social media. He loves playing with them, and they might also get into auto-sports by the look of things. He also goes to the gym to help keep fit.
As we can see, Big Chief is still part of the Street Outlaws, and we expect much from the show. On his divorce, the tide seems settled. Both parties maintain a low profile when it comes to their relationships.