Full name: Jodi Arias
Net Worth:

$10 million

Occupation: Criminal
Birthday: July 9, 1980
Birthplace: Salinas, California
Birth Sign: Cancer
Marital status: Unmarried
Jodi Arias is an American murderer who killed her ex-boyfriend in Arizona in 2008. The two had a tumultuous relationship the entire time they were seeing one another, and she is currently in prison for the crime.
Her jury deadlocked on whether she should've received the death penalty, which is why that wasn't carried out after her conviction.
Her Early Life
Jodi Arias was born on July 9, 1980, in Salinas, California. She met her boyfriend, Travis Alexander when the two of them attended a conference together in Las Vegas in 2006. At the time, she was living in Palm Desert, California, and he was living in Arizona.
Alexander was an insurance salesman and a motivational speaker, and their relationship lasted only until June of 2007. However, they still maintained a sexual relationship even after they split up, which Alexander, a Mormon, had mixed feelings about.
The Crime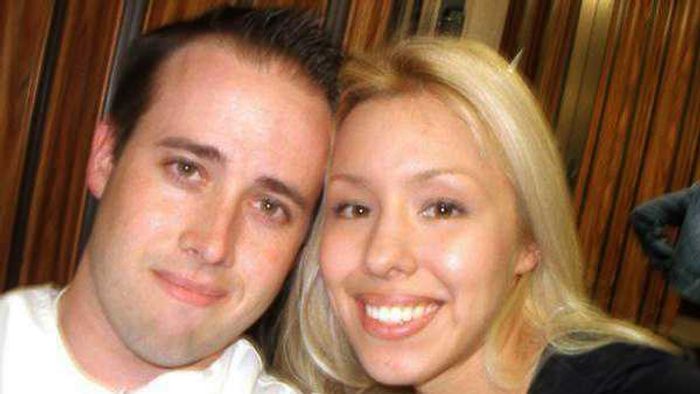 On June 9, 2008, Alexander's body was found in his Mesa, Arizona home in a pool of blood. The crime was very gruesome, as he had been shot and stabbed, as well as had his throat slit.
His stab wounds alone totaled over two-dozen, and after his friends found him in his home and the police arrived, it was determined that he had been killed five days earlier, on June 4, 2008.
Jodi Arias was immediately suspected, and on July 9, she was indicted on first-degree murder charges and then arrested in California. Despite the fact that Arias' DNA was found mixed with Alexander's DNA at the crime scene, she initially denied being with him and killing him.
Once she was confronted with the evidence, she changed her story and told police that two masked intruders had broken into Alexander's home and killed him, leaving her alive in the end. She claimed she didn't notify authorities because she was afraid the killers would come after her.
The Trial Was a Sensational One
In January of 2013, Arias' trial began and was shown live, which means people all over the country knew about it and could follow everything that happened.
Once again, Arias began to change her story, this time claiming she killed Alexander in self-defense because he was abusive and had come after her when he got mad because she had dropped his camera.
She also claimed to have memory loss due to the abuse, and she even had an expert testify that she suffered from post-traumatic stress disorder or PTSD.
During the trial, Arias testified for 18 days straight, and it was often difficult for people in the jury room and on the jury to keep her story straight. On May 8, 2013, the jury found her guilty of first-degree murder. Out of the 12 jurors, five found her guilty of premeditated murder, and seven found her guilty of both premeditated murder and felony murder.
The penalty phase of the trial was declared a mistrial due to the fact that the jury couldn't agree on the death penalty, which is why Arias instead received a life sentence for her crime.
In October of 2014, another penalty phase of the trial began, but just as in the first trial, the jurors couldn't agree on the death penalty. In March of 2015, yet another jury tried to decide on Arias' fate, but the death penalty was removed as an option and therefore, the defendant was sentenced to life in prison without the possibility of parole.
Arias' lawyers tried to present her as a vulnerable woman who had been physically and psychologically abused, and her boyfriend as violent and controlling.
Obviously, this approach did not work, and sometime after she was convicted – and before she went to jail – Arias told the jury that she was going to be selling t-shirts to raise money for domestic abuse victims.
She is currently serving her sentence at the Arizona State Prison Perryville Complex in Goodyear, but to no one's surprise, she almost immediately filed for an appeal.
The Appeal
Arias' appeal was filed almost as soon as the trial ended, but it took until April of 2017 to get a complete and final court record. In October of that same year, Arias added to the confusion by claiming that her lawyer had broken attorney-client privilege by releasing private and confidential information that he included in a tell-all book after the trial was completed. 
In fact, her entire trial was filled with ethical complaints, various discrepancies, and testimony that included a lot of graphic violence and sex.
There is little doubt in anyone's mind that Arias' trial was a unique trial that no one would soon forget. It was tumultuous like their relationship was, to say the least.
Some Facts About the Case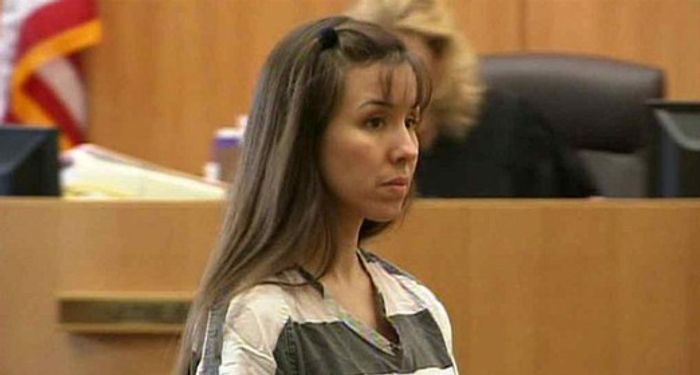 One of the things that led prosecutors to Jodi Arias in the first place was the fact that at the crime scene, racy photographs of Arias and Alexander having sex right before he was murdered were found. Despite that, it was obvious that Alexander sometimes feared for his life during his relationship with Arias, because he even told a friend once that, "Don't be surprised if one of these Sundays, I don't show up and you find me dead someplace."
Arias also converted to Mormonism soon after becoming involved with Alexander, and even though their relationship was short-lived, they exchanged more than 80,000 emails – most of which were very sexually explicit – during that time.
Sky Hughes, a friend of Arias, even declared in an interview that she was obsessed with Alexander, even threatening to kill herself every time Alexander tried to break it off with her.
Friends of both Arias and Alexander even told stories of Arias stalking Alexander and slashing his tires once he began dating other women. She also showed up uninvited and unexpectedly at Alexander's home several times, even though she kept claiming that he had invited her. 
When Alexander didn't show up for work one day, a few of his friends went to his home and discovered his mangled body in the shower. They were horrified. Among the DNA evidence found was a bloody handprint in the hallway that belonged to Arias.
The murder was especially cruel, with the slit in his throat being so deep that he was practically decapitated. Alexander also had several defensive wounds, according to the coroner.
Ironically, after Alexander's murder, Arias – in an attempt to prove to people that she was innocent of the crime – posted a "loving tribute" to her ex-boyfriend on her MySpace page. All throughout her trial, Arias claimed that she "would never be convicted" because she is innocent.
Her sister even wrote on her Facebook page that, although Arias is guilty of murder, it was not a cold-blooded murder but instead was done in self-defense.
Her Life Today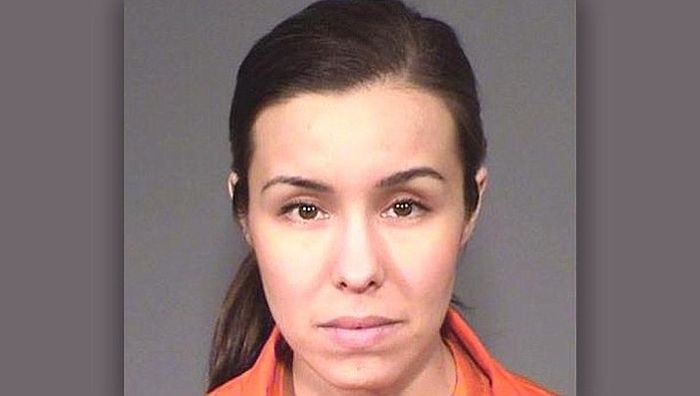 Interestingly, during the time Arias has been in prison, it seems that her only complaint has been about the food. She has even claimed that she has felt "a lot of love" while she's been there. In recent years, the rapper Kareem "Lefty" Williams even conducted an interview with Arias, where she apparently told him that, "if this is what it's like to be hated, then keep hating."
The Jodi Arias trial resulted in more than 25,000 pages of transcripts, more than 950 exhibits, and a minimum of 21 different written motions for retrial or dismissal. Because of transcript errors, Arias' appeal is still in limbo.
The fact that several juries were unable to agree on the death penalty despite the heinousness of the crime has a lot of people confused, particularly Travis Alexander's family. His family, however, is more than happy that Arias is now behind bars and will stay that way for the rest of her life.
Since the Jodi Arias trial, numerous documentaries and movies have been made about the case, and you can easily find both people who think she's guilty and those who claim she is innocent, proving that this case is no run-of-the-mill case.