Fans of BBC Worldwide's Life Below Zero have been wondering what happened to the cast. Most of the original cast members are present in the show. The question is what they have been up to.
Let us get into the lives of this documentary's cast to know how they have been faring.
Life Below Zero background
The documentary focuses on the lives of various people living in remote Alaska. It also presents how they make their living. The show introduces viewers to Alaska and the challenges the cast members face.
Since the show debuted in 2013, it has had a 16-season run. During this run, it has been the recipient of several awards. The most recent award the show garnered was the Outstanding Cinematography for a Reality Program. This was at the 72nd Primetime Creative Arts Emmy Awards.
Let us take you to the show's roots, looking at each of the cast members and what they have been up to.
Sue Aikens
Full name: Sue Aikens
Net Worth: approximately $500,000
Occupation: Founder and owner of Kavic River Camp, TV reality series personality
Birthday: July 1st, 1963
Birthplace: Mount Prospect
Birth Sign: Cancer
Spouse: Married and divorced 3 times
Kids: One son and two daughters
Sue Aikens' life is the true definition of living far from humanity. Picture this, living hundreds of miles from the nearest city and almost 100 miles away from the nearest road. The 57-year old is the only inhabitant of Kavik River Camp, near the Kavik River.
She was born in Mount Prospect, Illinois and spent most of her time there until her parents' divorce when she was 12. She moved with her mother to Alaska and settled in a village around 50 miles away from Fairbank.
Sue attended Lowell Whiteman School and got deep into the Alaskan way of life.
She has been running the Kavik River camp for around 20 years. The camp hosts hunters and adventurers as a resting hub. Her establishment's success was one of the reasons behind her being part of Life Below Zero's cast.
Sue has a son and two daughters. She has been through three marriages and two divorces. Her second marriage ended with the death of her spouse of 17 years. Among her crazy stories is when she encountered a juvenile bear, which nearly killed her. She had to stitch her wounds as she waited for help, which came after ten days.
Recently, she underwent lumbar surgery. She is also following a weight loss regimen for a healthy lifestyle.
Glenn Villeneuve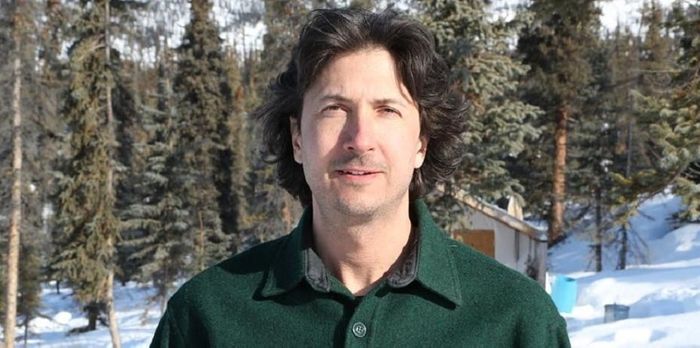 Full name: Glenn Villeneuve
Net Worth: $1 million
Occupation: Hunter, nomad, TV reality personality
Birthday: March 18th, 1969
Birthplace: Burlington, Vermont
Birth Sign: Pisces
Spouse: Divorced, in a relationship with Trisha Kazan
Kids: 4 children (2 from his previous marriage to Silvia Daeumichen), one stepchild, and a daughter with Trisha Kazan
Glenn Villeneuve was the show's ultimate survivalist and adventurer. He admits that he has been in love with nature and the outdoors since he was young.
Born on March 18th, 1969, he grew up in Burlington, Vermont. There is scanty information on his upbringing. It is, however, clear that he dropped out of high school in his first year. He opines that he made the move because his love for nature was solid.
He moved to Alaska in 1999, drawn by his passion for the outdoors and adventure. He settled in Chandalar, 65 miles from the Arctic Circle.
Glenn has a simplistic way of life, which involves hunting moose, sheep, and caribou to survive. He has two children from a previous marriage and one from his relationship with Trisha Kazan.
Glenn wowed audiences with his way of life, and the show helped boost his net worth. Unfortunately, he left the show after 11 seasons in 2019. He announced his departure on a Facebook post. He said the show's producers did not have anything for him in the coming seasons.
Nowadays, he seems to enjoy his nomadic lifestyle with his wife and four children. One of the children is Trisha's from a previous relationship.
Chip Hailstone and Agnes Hailstone
Full name: Edward "Chip" Hailstone | Agnes Hailstone
Net Worth: $100,000
Occupation: Hunter, fisher, explorer | hunter, crafter
Birthday: March 5th, 1969 | June 14th, 1971
Birthplace: Kalispell, Montana | Noorvik, Alaska
Birth Sign: Pisces | Gemini
Spouse: Agnes Hailstone | Chip Hailstone (after divorcing previous husband, Douglas Carter)
Children: They have 5 daughters together – Tinmiaq, Mary, Iriqtaq, Qutan, and Caroline and 2 sons from Agnes's previous relationship
Chip and Agnes Hailstone are a couple in the show that lives with their seven children. Chip, whose real name is, Edward V Hailstone, moved from his native hometown of Kalispell, Montana, when he was 19. He settled in Noorvik, where he met Agnes.
Agnes, who is two years younger than Chip, is a native Alaskan of Inupiat ancestry. She was previously married and had a son before meeting Chip. Agnes has been in Alaska the longest of all the cast members. She boasts of a vast knowledge of Alaska, passed down to her from her forefathers.
Chip missed out on one season as he was serving time for providing a false statement.
Andy Bassich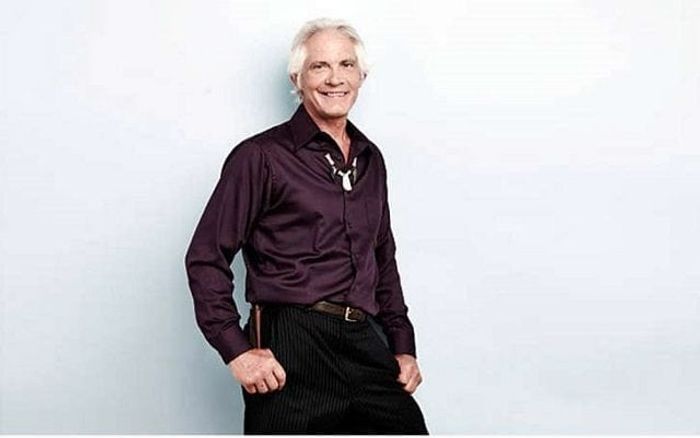 Full name: Andy Bassich
Net Worth: $250,000
Occupation: Riverboat captain, hunter, sled dog breeder
Birthday: 1959
Birthplace: Washington, D.C.
Birth Sign: not known
Spouse: Divorced with ex-wife Kate Rorke Bassich
Andy Bassich came to Alaska in 1980 after running a carpentry business in Virginia. In Alaska, he settled along the Yukon River and worked as a riverboat captain. In his line of duty, he met his future wife, Kate Rorke. The two got married in 2003. Their marriage lasted for 13 years and ended with a divorce. The split brought a lot of backlash from fans against Bassich after it emerged that he abused Kate.
Presently, Bassich lives with his girlfriend, Denise. She is taking part in the 2021 episodes of the show.
Jessie Holmes
Full name: Jessie Holmes
Net Worth: $500,000
Occupation: Carpenter, boat, sled and cabin builder, sled dog breeder
Birthday: February 21st, 1980
Birthplace: Alabama
Birth Sign: Aquarius
Spouse: Single
Jessie Holmes was born in Alabama but moved to Alaska when he was 16 years old. He settled in Nenana, where he built boats, sleds, and fish wheels. He is also a sled dog breeder and has around 40 of them. To add on, he is a fisherman, a skill that helps him put food on the table for himself and his dogs.
Among the animals, he hunted to survive the harsh environment include salmon, wolverine, and muskrat. You can see that he is a survivalist and is one of the attributes that endeared him to Life Below Zero's producers. He joined the show in 2015 and is one of the most popular cast members.
Erik Salitan and Martha Mae Salitan
Full name: Erik Salitan | Martha Mae Salitan
Net Worth: $400,000
Occupation: Runs Bushwhack Alaska Guiding and Outfitting, hunter, guide, pilot | Owner of Blanchard Family Funeral Home and Birch Hill Cemetery, guide, hunter
Birthday: February 9th, 1984 | Undisclosed
Birthplace: USA | Iliamna, Alaska
Birth Sign: Aquarius | Undisclosed
Spouse: Martha Mae Salitan | Erik Salitan
Kids: 1 son named Lucas
You could describe Erik Salitan as the jack of all trades in Life Below Zero. He is a trained pilot, a hunter, and a guide, giving him an advantage in the Alaskan environment.
Erik is from New York City, New York, and he came to Alaska to experience the wilderness to the fullest.
Martha has been Erik's long-term girlfriend before getting married . Martha hails from Alaska and grew up in Iliamna. The two welcomed their son, Lucas Salitan, in 2010. Erik guides hunters and adventurers on how to tackle the harsh environment.
Erik Salitan appeared on the show for 36 episodes, from its premiere in 2013 until 2016. News of his departure caught many by surprise as he was popular with the audience. The main reason behind Erik and his wife leaving the show was their need for privacy.
They wanted to have some space for their adventures and also to raise their son. It was not possible with them being part of the program – with cameras on their back most of the time.
Ricko DeWilde
Full name: Ricko DeWilde
Net Worth: $150,000
Occupation: Hunter, owner of HYDZ apparel
Birthday: Undisclosed
Birthplace: Huslia, Alaska
Birth Sign: Undisclosed
Spouse: Rona Vent
Kids: 5 children
Ricko DeWilde is Life Below Zero's resident family guy. When he is not on his solo adventures and hunting, he will be spending time with his partner and five children. He is of Athabascan ancestry, who are some of Alaska's native inhabitants.
Ricko is also a Native American Rights activist. He is the latest addition to the show, joining the cast in 2018. As earlier mentioned, he has five children, three girls, and two boys, with his partner Rona. Ricko is eager to orient his children and others to Native American culture.
He spent some time in prison, which compelled him to steer away from drugs. He is happy being part of Life Below Zero, saying it helps him to be a patient father. Besides his television appearance, he also runs his apparel company. The company, HYDZ Gear, deals in items like hats, coats, and hoodies.
Accidents, Deaths, and Controversies in the Show
Fortunately, Life Below Zero has not had any deaths. However, there have been tons of controversies from the show, especially regarding Chip's arrest. He served time due to two counts of perjury. His sentencing led him to miss out on one season.
There is also the Bassich situation, where fans came up in arms against him in the face of his divorce. The backstory was that he physically and verbally abused his wife Kate, which affected his previous clean-cut image.
Fans were outrageous when Glenn Villeneuve left the show due to producers not having plans for him. He was loveable in the show, and the audience loved his simplicity and his love for nature.