Full name: Catherine Herridge
Net Worth: $10 Million
Occupation: Journalist
Birthday:  May 18, 1964
Birthplace: Canada
Birth Sign: Taurus
Marital status: Married
Catherine Herridge is a reporter for Fox News and is also the chief intelligence correspondent for the station. In the past, she hosted the station's Saturday edition of Weekend Live and she has been with the station since its inception in 1996. She is a very well-respected, professional journalist and author whose work has given the Fox News channel a lot of their credibility.
Getting Started
Catherine Herridge was born on May 18, 1964, in Toronto, Ontario. She attended Jarvis College Institute for high school and then moved to the United States to go to college. She has a bachelor's degree from Harvard College and a master's degree from the Columbia University Graduate School of Journalism.
Herridge joined Fox News in 1996; before that, she was based in London and was a correspondent for ABC News. She was also a correspondent for The Pulse, a now-defunct Fox News news magazine. One of her most prominent duties is covering Hillary Clinton, which she did during Mrs. Clinton's senatorial run in 2000. She also covered the 2004 Democratic elections, the sniper attacks in DC, the resolution calling for lifting sanctions against Iran, and the trial of the only person to be charged in the 9/11 attacks, Zacarias Moussaoui.
9/11 and More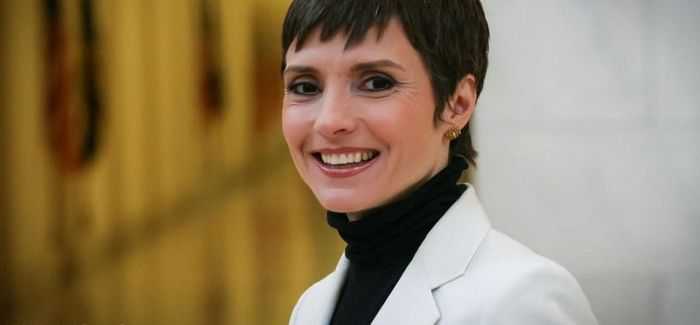 On September 11, 2001, Herridge was in New York City and reported on the incident in various locations throughout the city. She is also the author of the book entitled The Next Wave: On the Hunt for Al-Qaeda's American Recruits. In 2006, she had an infant son who was diagnosed with biliary atresia and she donated a portion of her liver to him. Biliary atresia, also known as extrahepatic ductopenia, is a childhood disease that affects the liver. It causes the liver's bile ducts to be too narrow, blocked, or not there at all.
In addition to intelligence issues, Herridge also covers issues related to the Department of Homeland Security and the Justice Department. She has also reported from various locations throughout the world, including Iraq, Afghanistan, Guantanamo Bay, Israel, and Qatar, among others. Some of the many stories she has written include those involving:
Ethnic conflicts in the former Yugoslavia

The peace agreement in Northern Ireland

Investigations into 9/11 and the death of Princess Diana

The Fort Hood attack

An investigation into al-Awlaki, who was linked to three of the 9/11 hijackers

The attempted bombing on Christmas Day 2009

The failed attack on Times Square in 2010

The cargo printer bomb plot in 2010
Herridge has covered various investigations, including those involving child prostitution, prescription drug use, and Medicare fraud. When she worked on Fox Files, she was recognized with The New York Festivals' Bronze World Medal, which honors excellence in communications media.
Herridge's other accomplishments include her most recent book, which was published by Crown, and her work advocating for organ donation. She comes from a military family, and she keeps track of possible threats that may occur in the United States in the future, which she feels may come from North Africa and the Middle East.
Personal Information
Catherine Herridge is married, has brown hair and brown eyes, and stands at 5'8". She has two children and a net worth that is estimated to be $10 million. She is also very active on social media with Facebook, Instagram, and Twitter accounts. Her husband is Jeff Miller (some publications list his name as JD Hayes), and her two sons are named Peter and Jamie. Her husband was a lieutenant colonel in the U.S. Air Force. The two have been married since 2004.
In 2007, Herridge was put in an awkward situation with Fox News when she complained about her salary. She even filed a formal complaint with the EEOC. The result was that her salary was increased and she was even given a promotion, which is yet another example of her professionalism and ability to get things done.
This and That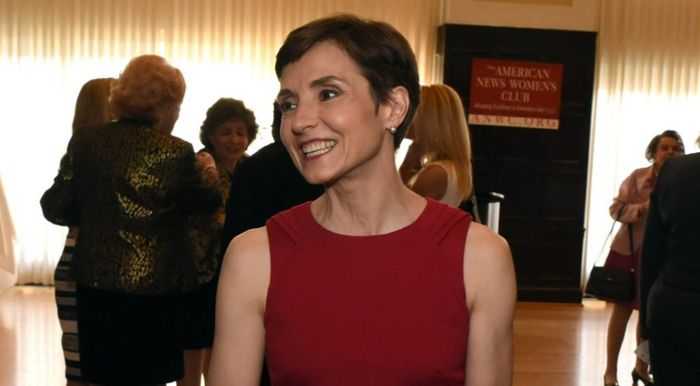 Herridge is still very busy today at the Fox News network. Some of the stories she has written and reported on include Hope Hicks's testimony with the House Judiciary Committee, the FBI's spying on Carter Page, Donald Trump Jr.'s testimony with the Senate Intelligence Committee regarding the Russian interference in the 2016 election, the Mueller report materials and the agreement with the Justice Department and House Democrats, the White House's instructions to Don McGahn not to comply with a congressional subpoena, and the many antics of President Trump.
Of course, these are not the only stories that Herridge has been responsible for as she has been with the station over 20 years and has recorded hundreds of stories from the very beginning. Her reporting has been reliable, professional, and informative.
Her exclusives have included Fox News' coverage of the 9/11 Benghazi terrorist attack, even being the first person to report on the event the following day, September 12. The report was based on her interview with Congressman Mike Rogers, the chairman of the House Intelligence Committee, who claimed that the attack was "a coordinated, military-style, commando-type raid." Later, Herridge was the first to report that when this attack occurred, there was no demonstration at the consulate, contradicting what Ambassador Rice had told the news channels on a previous broadcast.
Catherine Herridge is an experienced news reporter with a keen eye for detail and a professional demeanor that makes people trust her and take notice of her stories. She works hard to present the right image and people realize that they can count on her when they want the truth.