General facts and figures
Full name: Kay Adams
Net Worth: $1 Million
Occupation: Sportscaster, television personality
Birthday: April 6, 1986
Birthplace: USA
Birth Sign: Aries
Spouse:

Unknown
Kay Adams is a Chicago-born sportscaster and television personality known mostly for her role as host of several fantasy football leagues. She hosts Good Morning Football, a program that airs on the NFL Network, as well as the DirecTV Fantasy Football Live during football season.
She is one of the most well-known female sports broadcasters, making way for others, just like her to do the same in the future.
Kay Adams was born in Chicago, Illinois, on April 6, 1986, to Polish parents, which is why she speaks Polish fluently. Early in her career, she worked for the St. Louis Cardinals as an in-game host for all of their home games.
She continued with a stint in the world of professional sports by appearing on fantasy football shows such as Fantasy Drive and Livin' the Fantasy, both on SiriusXM Radio.
Adams has also hosted special events for the Chicago Bears, and her job with Good Morning Football began in 2016. In addition to being involved in several sports shows, she has also endorsed a number of products, including Barneys New York, Laura Elizabeth Jewelry, Virgin Hotels Chicago, Cheetos, Olay, and MDNA Skin, among others.
Her Twitter account has over half-a-million followers, and her Instagram account has over 600,000. She currently lives in New York City.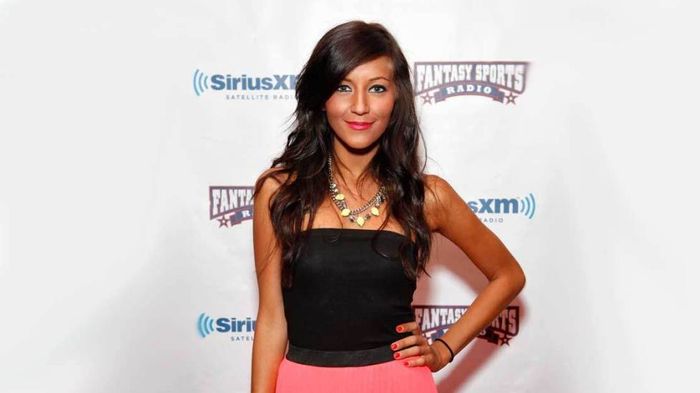 Sportscasters are generally men, especially in the sport of football, which is what makes Kay Adams so unique. She is one of only a handful of female sportscasters on the football scene, and it is a role she cherishes.
In fact, in October of 2012, Adams made her first guest appearance on the Late Late Show with Colin Ferguson, one of the few sportscasters to appear on the show.
In 2012, she began making videos on YouTube regarding fantasy football, and she has been known to share her fantasy football picks on shows such as Complex News, Sports Net New York, and the Garbage Time Podcast that stars Katie Nolan.
Her show Good Morning Football is broadcast from the CBS Broadcast Center in New York City from 7:00  to 10:00 a.m. ET, Monday through Friday and the other hosts include Kyle Brandt, Nate Burleson, and Peter Schrager.
The set is often visited by NFL players and coaches, and in 2015 she was seen with footballer Danny Amendola at the Espy Awards, sparking rumors of a dating relationship. Neither one would confirm or deny the rumors. Amendola plays for the New England Patriots.
Adams attended Dartmouth College, where she received a bachelor's degree, and she is the youngest of three children. She has one older brother and an older sister. She has an estimated net worth of $1 million. Part of these earnings come from her endorsements of various products, as well as from being a sports pundit and her various appearances on radio and television programs.
Adams has also had the opportunity to work with other well-known sportscasters, including Chris Schultz, Jim Brown, Rebecca Grant, and Judy Battista. Her show, Good Morning Football, includes interviews from players and coaches, as well as a variety of issues not only in the field of sports but also in entertainment and general news. It was this program that helped Adams gain worldwide fans.
In addition to all of this, Adams has also appeared in several movies, including Super Bowl Opening Night and Superstar Slime Showdown at Super Bowl. She reportedly enjoys a very lavish lifestyle and loves the finer things in life, and she can easily support that lifestyle thanks to her salary. She also earns between $386 and $643 for each post she lists on her Instagram account.
Kay Adams comes from a very close-knit family and counts her supportive parents as the main reason she has made it this far in life. Her parents taught her Polish at an early age, and she often writes in Polish in her social media posts. Outside of work, she spends a lot of time with her parents and both of her siblings. She is also very proud of her Polish roots.
Adams has claimed that dating is often difficult for her because men are sometimes intimidated by her. She knows a lot more about sports than many men do, and this causes some difficulty in finding the right man to date. Up to now, she has kept her personal life very private, so there's not much known about her dating situation – at least nothing that can be confirmed.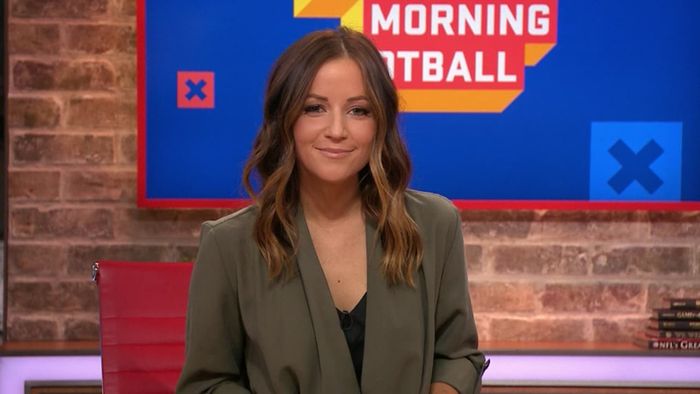 She has also appeared as herself in many television shows, video games, and movies, including:
Kay Adams is a trail-blazer in many ways, especially when you consider that out of 69 on-air sportscasters, only 15 of them are women. She is also not likely to stop anytime soon, because her career seems to be moving forward with each passing year.
Body Measurement
Adams stands 1.65 meters, or 5 feet 5 inches, tall, which is 165 cm. Kay is about 55 kilograms (121 pounds). She has stunning golden hair and dark brown eyes. The measurements of her body are 34-28-40 inches. She wears a bra size 34 C.