Quick Facts
Net worth: $1 million
Date of birth: 17th June
Country of origin: USA
Sources of wealth: Teacher, Journalist, Presenter
Birthday: 1957
Birthplace: Westfield, New Jersey
Birth sign: Cancer
Who was Preston Roberts?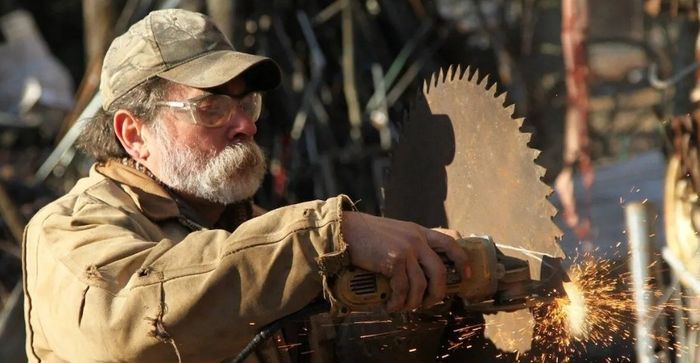 Have you ever watched "Mountain Men"? If yes, then you already know who Preston Roberts is. He was an educator, woodsman, artist, craftsman, an environmentalist and commanded respect through the love he shared with his family and his modest lifestyle. When he appeared on History Channel's Mountain Men, Roberts became a reality TV star and interestingly, that was the time when his name pierced through people's minds. But what about his early life, family and the cause of his death. Surely, Roberts must have had an enticing story so keep scrolling to know more about him.
Early life
Preston Roberts was born on 17-7-1957 in Westfield New Jersey and grew up in Brevard, North Carolina. Since his childhood, he had a passion to explore nature and the Pisgah National Forest was his first adventure. Roberts joined Atlantic Christian College for his formal education and later enrolled to Appalachian State University to pursue a degree in Art Education.
Roberts made good use of his knowledge and certificates as a teacher, but he couldn't hide his passion for riding horses. It was this passion and enthusiasm in horse riding that connected him to his like-minded friend Eustace Conway and together made an unbreakable friendship and loved riding horses together across North and South Carolina. In addition, they both created the Program Turtle Island Preserve and taught about the governing truths of nature in the old fashioned farm and nature sanctuary.
Career achievements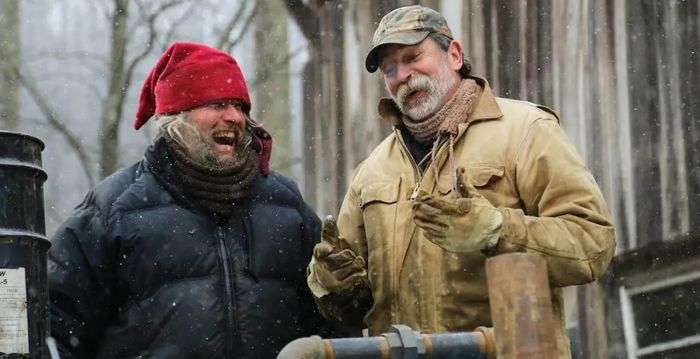 Before Roberts was cast in the reality series, he began his career as a teacher in Wikes County School where he taught for 25 years. His dedication in teaching gave him honors and he was elected as a two times 'teacher of the Year' by his colleagues. Apart from teaching, he found a great strategy to blend his cowboy background with his teaching skills by working as an instructor at cultural events in South and North Carolina and primitive skills gatherings.
When not in teaching and with some time to kill, Roberts made himself busy with music. He was interested to keep learning and had understudied the Native American people's music and hence became a contemporary singer and dancer. He loved making his hands dirty in his big organic garden and also kept chickens and horses. In 2012, he made the biggest move of his life by appearing on the reality television show 'Mountain Men' where he became loved and famous.
Personal life and wife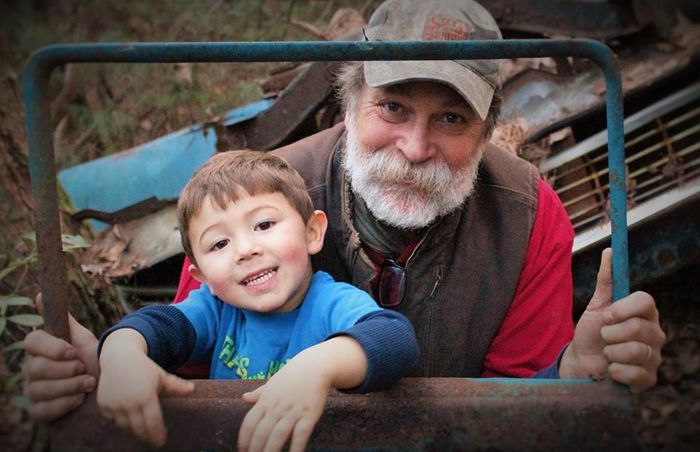 In 1975, Roberts met the love of his life, Kathleen DuPont McGuire. He saw a shining star in her and married her without wasting time and both lived happily in a small log cabin on the East Fork River's banks. Besides, they lived for more than thirty years in an old church in North Carolina around the Stone Mountain State Park. As a fruit of their love, the couple was blessed with three sons and celebrated their 40th wedding anniversary in 2015.
Roberts's relationship with Eustace Conway
Roberts met a like-minded gentleman Eustace Conway in 1982 when he was about to finish his formal education and as fate would have it, they quickly became great friends. They had known each other for nearly thirty-five years and did so many things together. For instance, they had ridden horses across South and North Carolina, shared the passion for nature, and created the program Turtle Island Preserve together. Interestingly, when Conway made his debut in the 'Mountain Men', Roberts began appearing alongside him.
His contribution in Mountain Men
Mountain Men is simply a reality television series which premiered on History Channel on 31st May 2012. If you haven't watched the series yet, it's about a group of Americans who have chosen to give up modern life and advanced technology to live close to nature. The nine principles characters are well spread across different states in the U.S such as Alaska, North Carolina, Idaho, Montana, Arkansas, New Mexico, and Maine.
As one of the main characters, Conway has appeared in all the seasons. However, Roberts appeared in seasons one through six but only played a recurring role. The season six finale of this amazing series was the last ever scene that Roberts participated in before his untimely death. Even though the series was so sweet with Roberts' contribution, his death could not stop the camera from rolling. The show continues to run on the History Channel with stars men who have dedicated their lives in the mountains without the thought of leaving that serene nature ever crossing their minds. Some of the main stars that take the series to a higher level are Eustace Conway in the Blue Ridge Mountains, Marty Meierotto in Alaska, and Tom Oar on Yaak River in Montana.
Net worth
Many people believe that Roberts gathered his fortune and fame from his television career. However, he was also a teacher, musician, dancer, and a farmer. Besides, he made gorgeous handmade knives which he charged $250 each. With all these income sources, the question that we can ask is, how much is Roberts worth in terms of dollars? Well, even though the exact figure of his net worth was not known at the time of his death, authoritative sources estimate his worth to range from $900 to $2.5 million.
After his death, his family established a fundraiser to assist with hospital bills, memorial service expenses as well as the project on roof repair that Roberts was about to do before his death. The call response was amazing and his fans showed the love they had for him by selflessly giving out a contribution of $116,625 in just 22 months from a target of $25,000.
What happened to Roberts and how he died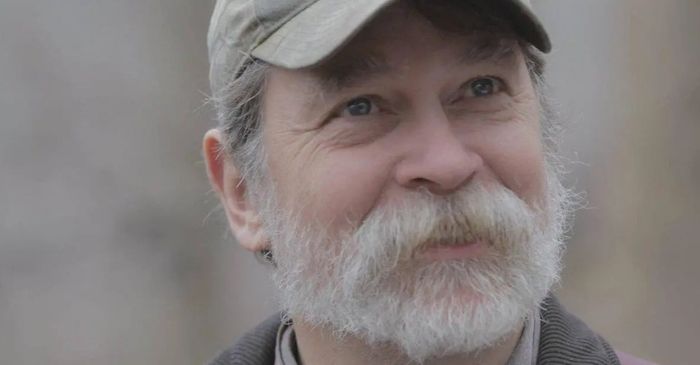 In 2017, Preston Roberts faced the biggest challenge of his entire life after being diagnosed with cancer. According to sources, Roberts suffered from liver complications as a result of a tumor, but it was already too late as it couldn't be treated. The tumor had developed for a long time and interfered with the flow of blood and oxygen. Roberts could not even handle the news about his health condition and three weeks after, he went to a world of no return. He died on Monday 24th July 2012 at around 3:30 p.m in the arms of his wife, family, and friend Conway. Shortly after, Conway broke the news to his fans on his Facebook page.
His memorial service was held at Turtle Island Preserve Outdoor Education Center and was laid to rest at Morning Watch Hill Cemetery in Boone located in North Carolina. He died at the age of 60 years leaving behind a wife and three children.