General facts and figures
Full name: Eldrick Tont "Tiger" Woods
Net Worth: $1.1 Billion
Occupation: Professional Golfer
Birthday: December 30th, 1975
Birthplace: Cypress, California
Birth Sign: Capricorn
Spouse: Divorced Elin Nordegren in 2010
Trivia:
Considered a true prodigy in the world of golf, Tiger Woods won his first US Masters held in Augusta in 1997 at the age of only 21.
This made him both the youngest winner and the first African American to win the title. Following this triumph, Woods went on to win another 13 majors and was 10 times PGA Player of the year.
After going through some serious personal problems and turmoil in 2009, Woods disappeared from the golf scene, only to come back in 2019 to win the Masters and his first major title once again, 11 years later.
Considered one of the best golfers of all time, Tiger Woods is ranked second in both PGA Tour, and major championship wins. He holds numerous records when it comes to golfing and sports in general.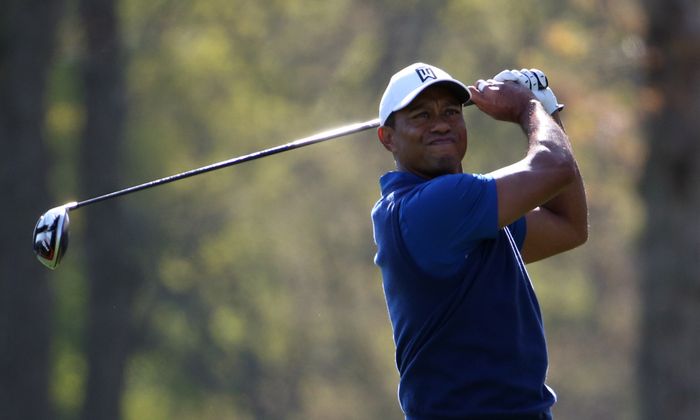 Born in Cypress, California, on December 30th, 1975, Eldrick Tont "Tiger" Woods is the only child of father Earl and mother Kutilda. The golfer has two half-brothers and a half-sister from his dad's first marriage. His father Earl, an Army officer, began calling him "Tiger" from an early age as a tribute to a fellow soldier and friend of his named Colonel Vuong Dang Phong, who had the same nickname.
Earl began teaching Tiger to play golf from an early age of just 2 years old and went on to become both his mentor and his teacher. Woods became exceptionally proficient at golf at the age of only 8 and got to show off his amazing skills on TV shows such as Good Morning America.
In 1987 he appeared on The Mike Douglas Show, where he was put against Bob Hope.
At the age of 3, Tiger shot a 48 over nine holes, at the age of 5 he was featured in Golf Digest and also appeared on That's Incredible on ABC. He won the Drive, Pitch, and Putt Under Age 10 competition at the Navy course in Cypress before turning 7 years old. Tiger was only 8 years old when he first broke 80. After that, he won the Junior World Championship 6 times, including 4 consecutive times from 1988 to 1991. At the age of 12, Woods broke 70 on the golf course for the first time.
Tiger Woods went on to pursue an astonishing and promising amateur golf career during high school and college, and in 1996, at the age of 20, he turned professional. He studied at Stanford University and won a bunch of amateur golf titles before turning professional.
As a high school student at Western High School in Anaheim, Tiger became the youngest US Junior Amateur champion (the record was beaten in 2010 by Jim Liu) and was named Golf Digest's Junior Amateur Player of the Year in 1991.
After being heavily recruited by leading colleges, he picked Stanford, where he enrolled in 1994 with a golf scholarship and proceeded to win his first collegiate event. He pursued a major in economics in college.
He left college after two years of studying to pursue a professional golfing career at the age of 20.
He signed giant advertising deals with Nike and Titleist, which were ranked as the biggest endorsement contracts in golf up to that time.
By the spring of 1997, at the age of 21, Tiger Woods had already won the 1997 Masters as well as three PGA Tour events. He won his first Masters with record-breaking performance and only 12 strokes.
In the summer of 1997, Tiger Woods claimed the number one world ranking position, which happened less than a year after he had turned pro.
He remained the top-ranked golfer on a worldwide basis from August 1999 to September 2004 and then again from June 2005 to October 2010, during which time he won 13 major championships.
In 2007 he was inducted in the California Hall of Fame by then-governor Arnold Schwarzenegger and his wife, Maria Shriver.
In 2009, he was named "Athlete of the Decade" by the AP and was named Male Athlete of the Year 4 times by the Associated Press and Sportsman of the year by Sports Illustrated twice.
Unfortunately, his brilliant golf career was plagued with personal issues and injuries. In 2009 and 2010, he left golfing in order to resolve his marital problems following several allegations of indiscretions on his side. As a result, Woods fell to number 58 in the rankings by the end of 2011. He restored his number one position in May 2013- May 2014. Then injuries began striking, and he needed to undergo four back surgeries from 2014 to 2017. As a result, he dropped out of the top 1000 golfer ranking whatsoever.
In 2018 he returned and started gaining back momentum steadily by winning his first tournament in the last 5 years, as well as his first master in the last 11 years at the 2019 Masters. With this win, Woods became the second oldest golfer to achieve this at the age of 43 (following Jack Nicklaus, who won the Masters at the age of 46).
During his days as a pro golfer, Tiger Woods has broken numerous records. He has been the number one golfer for the greatest number of consecutive weeks, he has been named PGA player of the year 11 times, and has also won the Byron Nelson Award for lowest adjusted scores a whole 8 times.
Woods has won 15 professional major championships, 81 PGA tour events, and is the youngest golfer to achieve a Grand Slam, and is one of the two golfers to have achieved the Grand Slam 3 times.
He is the 4th golfer to be awarded the Presidential Medal of freedom (in May 2019). He was presented with the medal by President Donald Trump.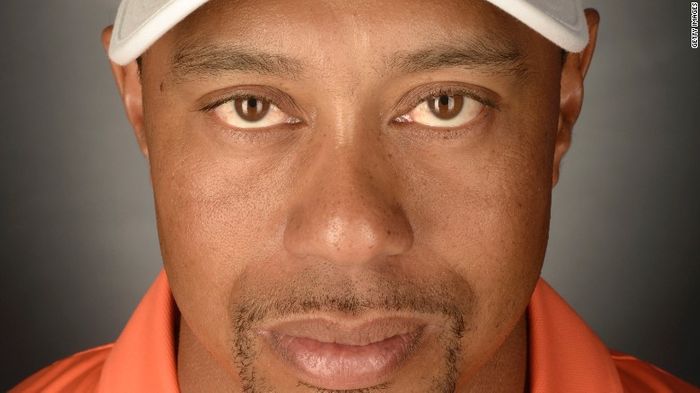 Tiger Woods admitted that he stuttered heavily as a young boy and had to take classes and train a lot to overcome this problem. He also used to be severely myopic with a diopter of 11. In 1999 he underwent successful laser eye surgery and went on to endorse the TLC Laser Eye Centers. In 2007 due to recurring problems with his eyesight, Woods underwent laser eye surgery once again.
Following the death of his father in 2006, Tiger took some time off from pro golfing, but returned on the course later in the year and won 6 consecutive tour events.
In October 2004, Tiger Woods married his longtime Swedish model girlfriend, Elin Nordegren. The couple went on to live in Windermere in Orlando, Florida. The couple had a girl in 2007 named Sam Alexis Woods, and a son in 2009 named Charlie Axel Woods.
Unfortunately, in November 2009, a story claiming that Woods has had an extramarital affair with nightclub manager Rachel Uchitel was published by the National Enquirer, and this is when the troubles for Tiger Woods began.
Two days later, Woods suffered a collision with his SUV near his home and was booked for reckless driving. Following the incident, there was intense speculation in the media about its cause, which led to Woods withdrawing from his own charity or any other tournament in 2009.
Following the cheating allegations, several more women came forward, accusing the golfer of improper conduct and infidelities.
After several media apologies, Tiger Woods announced that he was taking an indefinite break from pro golf on December 11th, 2009. As a result, a lot of advertisers dropped their sponsorship deals with the golfer and suspended their advertisements, including Accenture, AT&T, General Motors, Gillette and Gatorade. Golf Digest also suspended the column which Woods contributed to on a monthly basis.
The estimated costs of the losses caused by the infidelities of Tiger Woods by shareholders were estimated at $5 to $12 billion.
In February 2010, Woods made a televised statement and an official apology for his actions and claimed that he had undergone a 45-day therapy program. In March the same year, he announced he would participate in the 2010 Masters tournament.
Tiger and Elin divorced in August 2010 after 7 years of marriage and two children together.
Unfortunately, the troubles didn't end there for one of the greatest golfers of all times. In May 2017, Tiger Woods was arrested for DUI in Jupiter Island, Florida.  He had fallen asleep with his engine running, and later claimed he had taken prescription drugs.
In October 2017, Woods pleaded guilty to reckless driving, received a $250 fine, a year of probation and 50 hours of community service and regular drug tests.
During these turbulent times for the pro golfer, he was also plagued by a series of back injuries, which resulted in several surgeries and a lot of time off the course.
Raised as a Buddhist, Tiger Woods claimed he had lost track of his religion when he began playing professionally and claimed to have turned back to actively practicing Buddhism after the problems with the infidelities and drugs happened.
In November 2017, Woods announced his relationship with Erica Herman, a restaurant manager.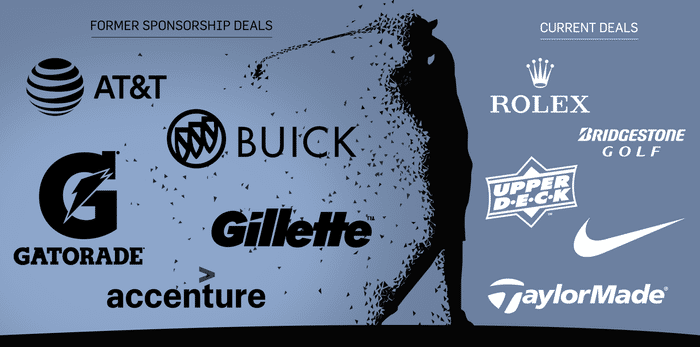 When his pro career first began, Tiger Woods was most definitely the most marketable athlete in the world. In 1996, at the age of 21, Woods signed his endorsement deals with a number of big names and companies, including Nike, General Motors, General Mills, Titleist, American Express, Accenture and others.
In 2000 he continued his contract with Nike for 5 years for a sum of $105 million, which at the time was the largest endorsement package signed by an athlete. But the contract seems to be proving to be a great deal for Nike because the brand quickly grew to become a leading golf apparel brand after its signing.
As a result of his endorsement of Buick's Rendezvous SUV's in 2002, the company announced that it had sold over 130,000 by 2003 as a result.
Woods also worked closely with TAG Heuer to design and develop the first premium professional golf watch, released in 2005. As a result, the company won the iF product design award for its Golf Watch.
In 2007, Tiger Woods, alongside Thierry Henry and Roger Federer, became ambassadors for Gillette Champions. The deal is estimated to have cost the company $10 to $20 million.
Since 1999, Tiger Woods also endorsed the series of video games titled Tiger Woods PGA Tour. In 2006, he signed a contract with the publisher of the series Electronics Arts.
In 2007, Gatorade announced its new sports drink, Gatorade Tiger, with an estimated endorsement paid by the company of up to $100 million. The drink was discontinued in 2009 due to weak sales.
In 2012, the pro golfer signed an endorsement deal with a sports nutrition firm named Fuse Science.
After Nike declared leaving the golf equipment industry in 2016, Woods announced that he would be seeking a new equipment partner. In 2017 he signed a deal with TaylorMade and has been adding new equipment ever since.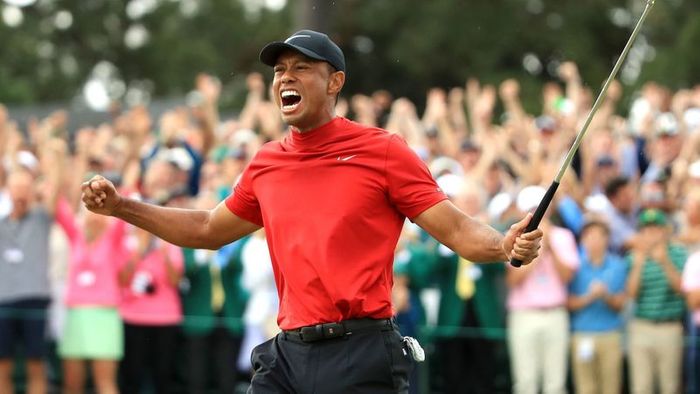 The prodigy golfer has appeared on the Forbes list of the highest-paid athletes several times. According to Golf Digest, he made about $770 million from 1996 to 2007, and the magazine predicted that he will surpass a billion dollars by 2010.
In 2009, Forbes claimed that Woods was the first pro athlete to earn over a billion dollars throughout his career. He was placed in second place in the richest colored person in the US list by Forbes the same year (following only Oprah Winfrey).
Since 2017, Woods has been considered the top paid golfer in the world.
Since he first started playing golf, Tiger Woods has won a record-breaking number of titles, including:
81 PGA Tour wins
41 European Tour wins
2 Japanese Golf Tour wins
1 Asian Tour win
1 PGA Tour of Australasia win
16 other professional wins
21 amateur wins
15 win in Major championships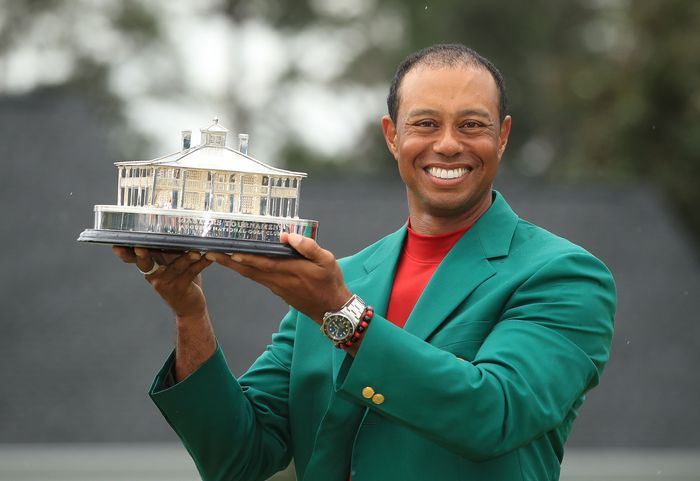 Tiger Woods is the number 3 athlete in the world who has scored the most world records registered by the Guinness World Book of Record, after Usain Bolt and Michael Phelps.
Height and Weight
Tiger Woods is 185 cm (6 feet 1 inch) tall and weighs 84 kg (185 pounds). He wears shoe size 11 (US). Tiger Woods's body measurements are 42-33-14 inches, including a 42-inch chest, a 33-inch waist, and 14-inch biceps. His eyes and hair are both a natural black tone.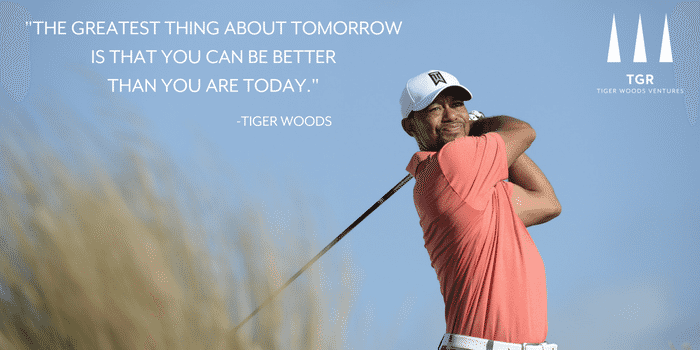 Tiger Woods, along with his father Earl, established the TGR Foundation in 1996. The main goal of the foundation is promoting golf among children in the city. The foundation has conducted various golf classes for children across the country. It also sponsors the Tiger Woods Foundation National Junior Golf Team. The Foundation employs about 55 people.
It also operates the $50 million, 35,000 square foot Tiger Woods Learning Center in Anaheim, California, which provides college programs for underserved youngsters. The facility has classrooms and an outdoor golf center. It has 4 campuses – 2 in Washington D.C., 1 in Philadelphia, and 1 in Stuart, Florida.
The foundation hosts a number of annual fundraising events and tournaments.
IN 2006 Tiger Woods announced his idea of designing golf courses through his newly established Tiger Woods Design Company. Unfortunately, the first project in Dubai was shelved at the 7th hole. The other two projects of the company in Mexico and in the Blue Ridge Mountains also were halted due to various reasons.
Tiger Woods used to regularly contribute to the Gold Digest magazine by writing a column for it from 1997 to 2011. In 2001, Woods wrote How I Play Golf, which became a bestseller and had the largest print run of any golf books ever published. In 2017, Tiger Woods published his memoir The 1997 Masters: My Story, which was co-authored by Lorne Rubenstein.