Full name:

Helga Lovekaty 

Net Worth: $500 000
Occupation:

Model and actress

Birthday:

April 7, 1992

Birthplace:

Khabarovsk, Russia

Birth Sign: Aries
Marital status: Unmarried
Years Active:

2013 – present

Instagram:

@helga_model

Twitter:

@helga_model

Pinterest:

NA

YouTube:

Helga Lovekaty
Facts and Trivia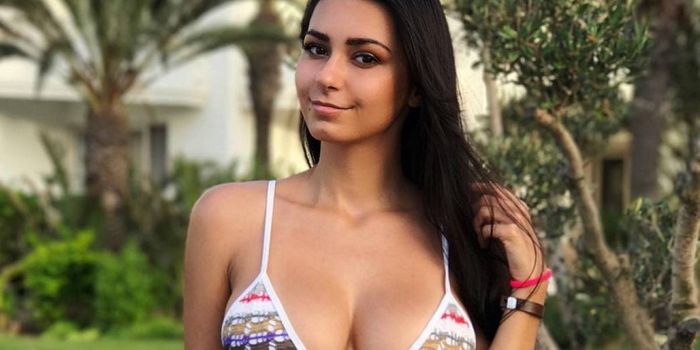 Lovekaty has two pet rabbits whose pictures and videos she floods her Instagram profile with. 

Her favorite actors are Angelina Jolie and Tom Hanks (we agree wholeheartedly!). 

Italian food is "bae." 

London is her favorite place to live in. 

She's a huge Star Wars fan, with her favorite character being Darth Vader, whose actions she has continuously defended on her Instagram profile. What's more, she even criticized Obi-Wan Kenobi (oh no, she didn't!) and the Jedi Order in a rather impressive

Instagram post

in which she drew parallels between young Skywalker's history and real life. Whether the good side or the bad side, following extreme paths or being extreme can bring no good. Take a bow, Lovekaty.

She's a travel junkie and seems to love Indonesia and Tunisia.
We've said it once, we'll say it again. There is no end to the wonderful, weird, crazy, and downright disturbing things you can do through the internet. Wanna sell your grandmother? Check. Wanna find your soulmate? Check. Wanna be a model? Check, check, check! 
Ladies and gentlemen, it's the era of the internet stars! Gone are the days of size zero struggles, portfolio problems, and visibility woes, because, hey! The internet is your one-stop solution to every problem! It would seem that all anyone requires to get those 1 million-plus followers on a social media platform today is a decent camera, killer looks (yes, yes, make-up is allowed), and most importantly, all the right curves in all the right places (not to sound dismissive of their hard work, because we're sure bottling and selling bathwater has its own challenges, but come on. Really? Remember Belle Delphine? Whose claim to fame, apart from her bathwater, is her ahegao expressions? Save the objectification comments for after you've checked her out!). 
Anyway, our celebrity in question for today has it all – gorgeous looks, a killer body, and a drool-worthy boyfriend (you can decide whether or not she falls into Delphine's category after you're done reading our article). Meet Helga Lovekaty!
Meet Helga Lovekaty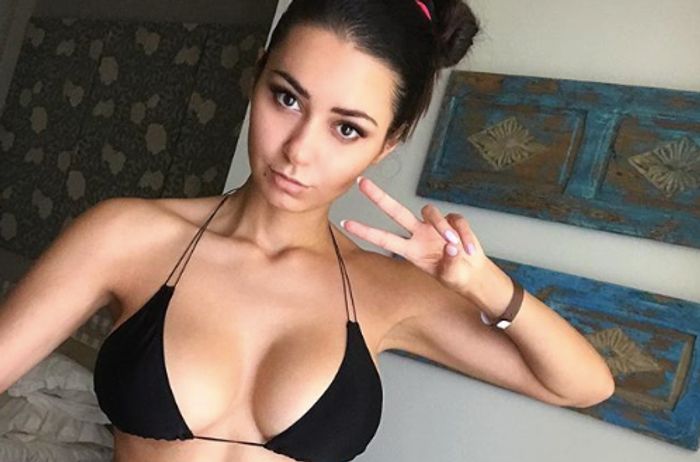 Born Olga Korobitsyna, Helga Lovekaty (as she is now known), is a Russian model and actress currently residing in St Petersburg, Russia. A high school graduate, the model seems to be shrouded in a veil of mystery (that only seems to add to her allure, might we say?), keeping details of her personal life safely under wraps and away from the public eye, though some very persistent fans seem to have found out that Lovekaty has a half-sister named Daria. And of course, there's that thing about her dating only one of the biggest sports personalities in the world, Columbian footballer and current Bayern Munich midfielder James Rodriguez. 
The Making of a Star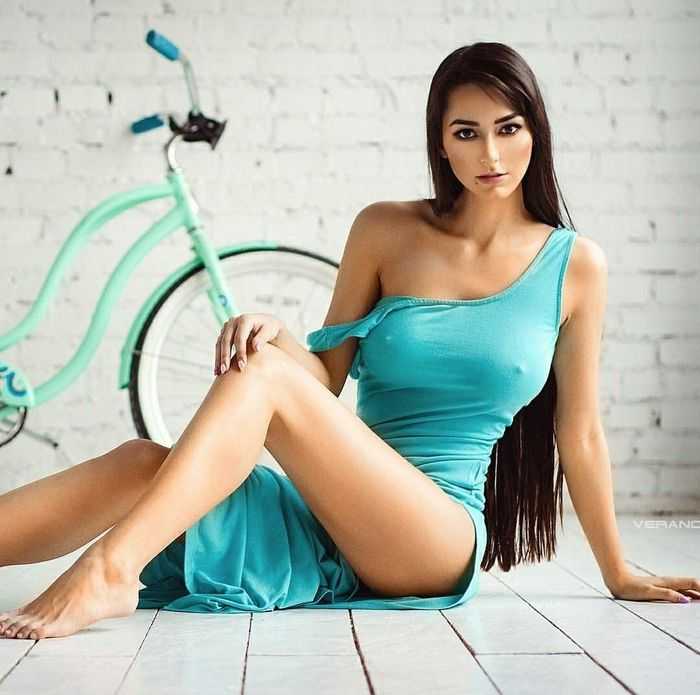 Though Lovekaty was active on Instagram prior to 2013, she struggled to be seen and amass followers (like most of us normal mortals). Her popularity only took off when she met 29-year-old (in 2013) Russian entrepreneur Pavel Durov at one of his parties. Pavel and his photographer pal Aleksandr Mavrin both joined Team Helga, shooting her portfolio and promoting her pictures online. With all this promotion and help from the two lovely gentlemen, Lovekaty's popularity soared like an eagle in a cloudless sky, as did the number of her Instagram followers. 
Anyway, long story short, Lovekaty was signed on by the Mavrin Models modeling agency she now works for and goes on to feature in many commercials (for the agency as well as reputed brands like Philipp Plein) and magazine covers around the world. She also didn't confine herself to just posing and shooting smoldering looks at the camera; Lovekaty forayed into acting with Hardcore Henry,  a 2015 action-adventure-science-fiction movie. The movie is based on the resurrection of a man from death, who loses his memory and somehow lands in Moscow in a spaceship's escape pod (after escaping from said spaceship) with his wife, all the while being chased by bad guys who kidnap Estelle (the wife) and try to kill Henry (our hero). Directed by Ilya Naishuller, the movie racked up a 6.7/10 rating on IMDB. The movie saw her playing the role of an angry prostitute. 
Either way, Lovekaty obviously met with far greater success as a model, doing fitness modeling, commercial modeling, and the occasional NSFW modeling (her nude photoshoots are under the name of "Chloe D" on the internet. Just saying.). She's modeled for brands such as Verano, Body in Mind, MPL Studios, Max Moshkin, Fit Tea and MX Nitro. She's also, as mentioned earlier, the brand ambassador for German fashion designer Philipp Plein and represents all his three clothes brands: Philipp Plein, Billionaire Couture and Plein Sport. Today, her success sings a sweet tune of $500,000 as net worth, with nearly 4 million Instagram followers, 36,000 Twitterati fans and 5,000 YouTube subscribers (though she doesn't use the channel much). 
When the Romance Sets In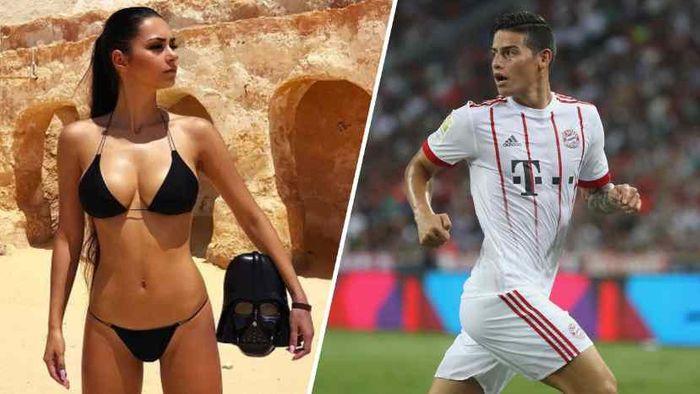 Apart from capturing the attention of men and women everywhere with her stunning looks, Lovekaty also captured the attention of James Rodriguez. Romantic as that sounds, the whole episode didn't really turn out to be and quickly became controversial. Why? Well, it turns out our man already had a wife (Daniela Ospina), a professional volleyball star and a model to boot (man, where do these women come from?), just like Lovekaty. Oh, and let's not forget that Rodriguez had married Opsina when she was a mere 18 years old. The couple's divorce in 2017 is attributed to Lovekaty who Rodriguez was allegedly having an extramarital affair with, though some versions talk about Cristiano Ronaldo playing Cupid and introducing the two lovebirds (thus earning him the title of "best wingman ever", according to some, and "marriage-breaker", according to others) after Rodriguez' separation from his wife. Despite the divorce, we hope you'll be happy to know that Rodriguez and Opsina still maintain a cordial relationship for the sake of their daughter Salome.