Full name: Leslie Lopez
Net Worth: $500 000
Occupation: Journalist and weather person
Education: University of California, Mississippi State University
Birthday: November 7, age unknown
Birthplace: Chino Hills, California, USA
Birth Sign: Scorpio
Marital status: Married
Leslie Lopez is a reporter and weather person based out of Los Angeles. She has had an amazing career and works for KABC-TV, where she serves as the weekend anchor and weather person. Lopez lives in Chino Hills, California, and works with another famous reporter, Tracee Carrasco. She grew up in Chino and has lived there her entire life except for her stint in Mississippi while she was getting her meteorology certificate.
Early Life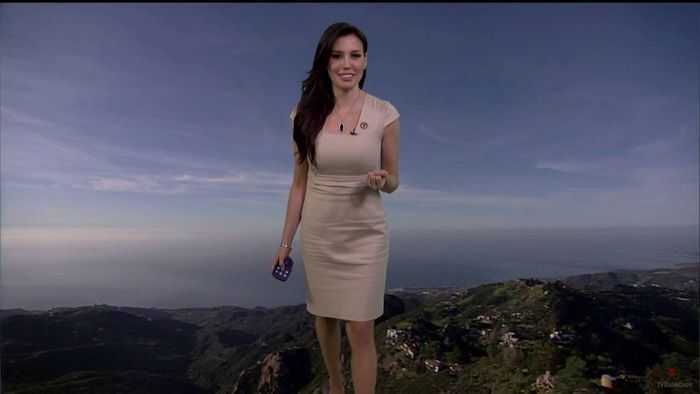 Leslie Lopez is born in California and has two sisters, Jennifer and Lynda (some publications state that she also has a brother named Chris). She graduated from the University of California and then went to Mississippi State and specialized in broadcast meteorology. In the past, she has worked for KGET in Bakersfield, California as a reporter and weekend weather anchor and KCAL in Los Angeles, where she worked as a news writer and reporter. It was there that she was encouraged to pursue a career on the air.
Lopez also spent several years working for KUSI in San Diego as a weekday morning weather anchor and host. She even worked with the founder of the Weather Channel, John Coleman, for a while. Today, she is happy at KABC in LA and has a net worth of approximately $500,000. She is also a lovely woman who stands at a regal 5'9," and she is married to Michael Cruise, who was an officer in the U.S. Air Force.
Lopez's hobbies include hiking, reading, eating out, surfing, playing indoor soccer, and scuba diving, among others. She has several social media accounts, including Facebook, Twitter, and Instagram, with roughly 40,000, 12,000, and 30,000 followers respectively. She has a spunky personality and a career that she thoroughly enjoys, making her quite popular among her many friends.
Not Much Is Known About Her
Lopez has kept most of the details about her life a secret, so no one even knows when her birthday is (although one publication states that it is November 7) or how old she is, although it is estimated that she is in her late 20s or early 30s. Indeed, the details about her personal life are so sketchy that some articles state that she's married while others claim that she is single. Lopez is apparently a very private person who doesn't like to share anything with the public.
Lopez is also a very attractive woman, even being voted one of the Top 25 Sexiest Weather Girls in 2010 by Become magazine. She has revealed no details regarding her early life, her parents and siblings, her exact age, or anything else that her viewers and social media followers are anxious to know about her.
Community Involvement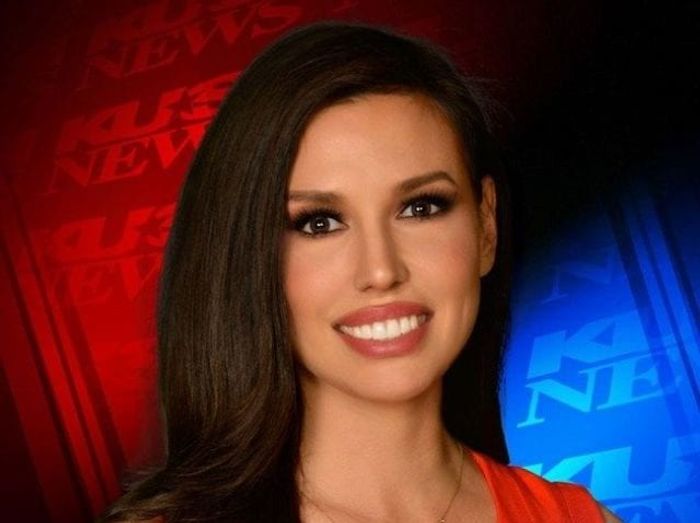 Leslie Lopez is a native of the area where she works, so she feels a deep sense of commitment to the community. If you visit any of her social media pages, you'll get access to dozens of photographs and videos of her appearances at various community events. This includes work with food banks, pet adoption activities, sporting events for local and nearby teams, parades, fairs and festivals, and many others.
Lopez also considers it important to get out into the community as often as possible so that she can meet the real people she's working for — the station's viewers. She loves to get to know as many people as possible and everyone who meets her comments on her sincere interest in them and on her sparkling personality.
She also enjoys helping to promote new businesses in the area, and her social media posts include not only details about the weather but also about various stories of interest to viewers. In other words, she doesn't just talk about the weather in her posts; she also informs viewers about everything else that is going on in the area.
Of course, Lopez is not without her critics, although they are few. Some people have complained that her voice is too high, while others claim that she sometimes talks so fast that her words become incoherent and difficult to understand. Still, most people love her and thoroughly enjoy her reporting of the weather, which means that she is very likely to keep the job she now has for many years to come.
In addition to her husband, a dog named Rufus also welcomes her each day at her home in LA So far, she has no children. Lopez loves to spend time on her Instagram and other social media accounts as she considers it the easiest way to keep up with her followers and keep them up to date with everything that she is doing.
Contrary to some of the rumors going around, Lopez is not related to the musician and actress Jennifer Lopez, known as JLo. It is just a coincidence that Leslie's sister is also named Jennifer Lopez. Lopez has a very successful, fruitful career, and she is currently enjoying a very full and exciting lifestyle, thanks to her salary and the opportunities given to her because of her chosen career.