Full name:

Meredith Mickelson

Net Worth: $400 000 – $1 MIllion
Occupation:

Model and social media personality

Birthday:

July 1, 1999

Birthplace:

Atlanta, Georgia, United States of America

Birth Sign: Cancer
Marital status: Unmarried
Years Active:

2012 – present

Instagram:

@meredithmickelson

Twitter:

@meredithmgm

Pinterest:

NA

YouTube:

MickCheese

 
Up and coming American model Meredith Mickelson has captured hearts, fancies and advertising spaces the world over. Given the social media darling's striking green eyes, to-die-for body and natural charm and energy, it doesn't really come as a surprise, does it? Capturing the modeling world as young as 17, Mickelson has graced the much-coveted cover page of Vogue (not once, but twice, for Vogue Japan and Vogue Sposa in 2016!) and has been the very beautiful face of cosmetic industry giants such as Maybelline and Calvin Klein, as well as designers such as Jonathan Simkhai.
If you're intrigued by this young star, we don't blame you. To satisfy your curiosity and spread a little happiness (because we're nice that way), here's Meredith Mickelson 101. 
The Very Beginning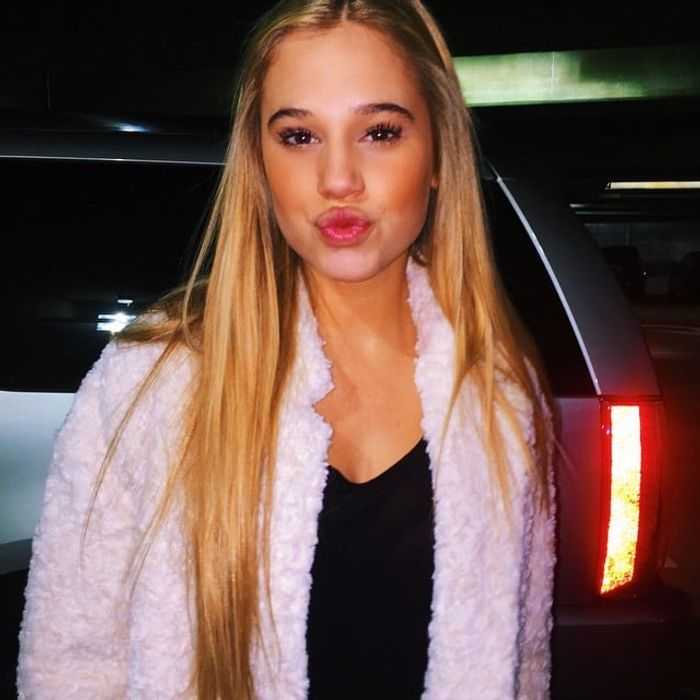 Mickelson was born in Atlanta, where she spent most of her growing years. She has stated that modeling has been a childhood dream, with her often collecting pictures and fashion magazines; objects which also served as source material for her early self-taught lessons in modeling. Mickelson's first modeling offer came her way when she turned 13, though she had to turn it down as she was still a student and her parents weren't too keen on her compromising on her education to start a career. However, it would seem that Mickelson was destined to be a model as another opportunity came knocking again the next year and with her parents' permission, she set about fulfilling her childhood dream. 
Mickelson, in her short career so far, has worked with the New York Model Management agency, Salt Models Atlanta, Freedom Los Angeles, Next Model Management (Miami), Storm Management and Monsters Management agencies. During this time, she's modeled for Paper, V Magazine, Nylon and CR Fashion Book Online. She's also been the chosen model for the clothing lines of Khloe Kardashian's "Good American" and Kanye West's "Yeezy" products.
Realizing the impact that social media could have in expanding her career and reach, Mickelson set up her first social media account on Twitter in 2012 and went on to gain 133,000 followers; there's been no looking back ever since! She went on to conquer Instagram as well, amassing around 1.8 million followers on the site and also created various YouTube channels in collaboration with her friends, such as MickCheese with best friend Chase Carter and Meg and Mer with her friend Megan Donoho. The former channel, despite having only a few videos, gained over 68,000 subscribers and over 1.3 million views.
What's more, Mickelson created her own mobile application for both iOS and Android, letting her fans keep track of her latest events, shop from her favorite brands and be privy to some of her behind-the-scenes moments. Harboring dreams of walking the ramp as a model for Victoria's Secret, Mickelson has signed deals for various assignments in print media as well as modeling, indicating that she could very well be the next supermodel that the fashion world is looking for! 
Personal Life and Family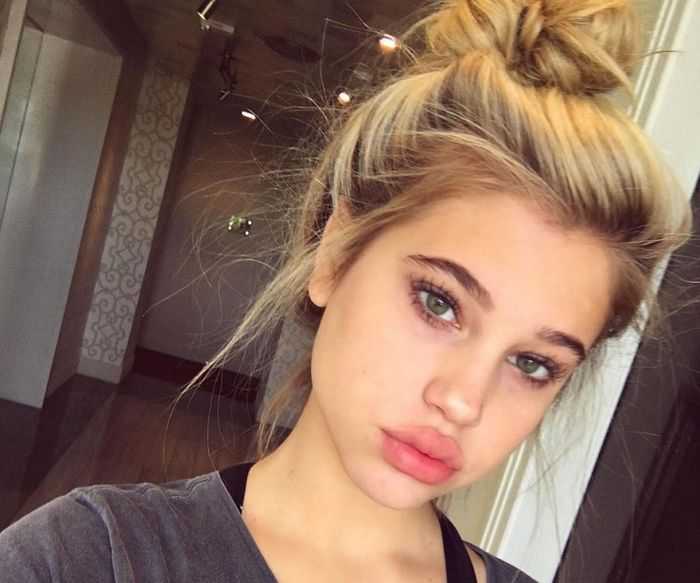 Mickelson has stated that her parents have been her biggest support system, encouraging her to efficiently balance working and studying simultaneously. She also has a brother, Daniel Mickelson, whose primary interests lie in playing baseball and football. 
Though rumored to have dated YouTube sensation Ethan Dolan for a short while in 2015, Mickelson began dating fellow YouTuber and actor Kian Lawley in 2016, with the couple going strong and setting relationship goals for people the world over for a while. After her breakup with Lawley, she's rumored to have dated Andrew Taggart of The Chainsmokers and is now reportedly single. 
With her optimistic outlook and go-getter attitude (she stated in an interview that she would rather pursue her dreams and goals actively than wait for opportunities to knock), it's no wonder Mickelson enjoys the kind of fan following that she does, inspiring and guiding starry-eyed young lasses around the world. Her never-say-die attitude helps her get through various online courses, earning degrees despite working all day; she has stated that she burns the midnight oil, studying late into the night to catch up on her education. 
Her modeling success apart, Meredith has also spoken out against the unhealthy eating patterns that plague the fashion industry and the unhealthy body image it seems to promote. In a post on Instagram, Meredith has talked about her struggles with eating disorders, the ensuing anxiety and depression and the struggle to acknowledge and accept these things about her health. In the inspiring post, she talks about the importance of therapy and proper nutrition, thanking her doctors, therapists and nutritionist for helping her recover. She also stresses on how though her life may seem perfect, it isn't and it's unfair to portray it as such, especially to those who look up to her and also states that she wants to be a good example of a healthy lifestyle. She urges readers to not give up no matter how dire the situation and to view difficult situations as opportunities to learn. Way to go, Meredith!  
Fun Facts and Trivia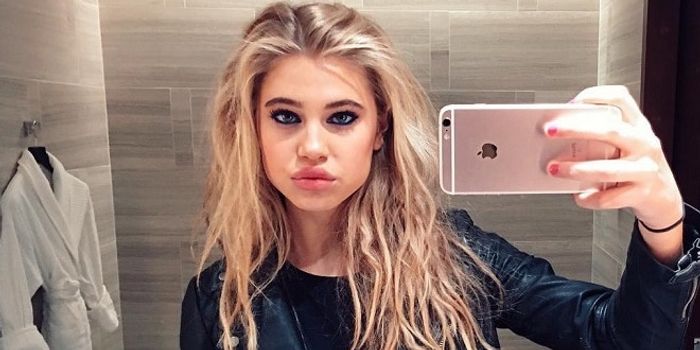 She's 5 feet and 11 inches tall and her shoe size is 7.5!

Some sources

estimate her net worth to be around $400,000. 

Mickelson loves the beach, often body surfing for hours together as a teen. 

She has stated that she loves spending her summers in Florida. 

In order to keep up with the demands of her profession, Mickelson practices hot yoga and boxing to stay in shape. 

South African Victoria's Secret model Candice Swanepoel is Mickelson's role model and inspiration. 

Despite being a model (or maybe because of it), Mickelson prefers to go "au naturale" or nude, if she is required to wear makeup. However, she can't leave home with curling her beautiful lashes and ensuring her skin is well-cared for. 

As evidenced by her close relationship with best friend Chase Carter, Meredith loves her friends and spends time with them whenever she can. 

Apart from her strong religious beliefs, Meredith also holds her

dad's words

about struggles close to her heart: make your mess your message.

She cares about the environment and has posted about the same to bring awareness and make a change. 
It would seem that Meredith's beauty doesn't just extend to her looks; it extends to her personality as well. With her jaw-dropping looks and a brain to match, Meredith has created waves in the fashion world and we're sure we're going to be seeing a lot more of this star.