Full name:

Tianna Gregory

Net Worth:

$1 Million

Occupation: Model and Instagram star
Birthday: March 14, 1990
Birthplace: South Lake Tahoe, California
Birth Sign: Pisces
Marital status: Unmarried
Tianna Gregory, also known as Tianna G, is an Internet model and successful Instagram star. She has over four million followers on her Instagram account, and it all started when she decided to post some photographs of herself on a few of the many social media sites. She is a lovely young lady with a voluptuous figure and a personality that makes most people fall in love with her.
Her Beginnings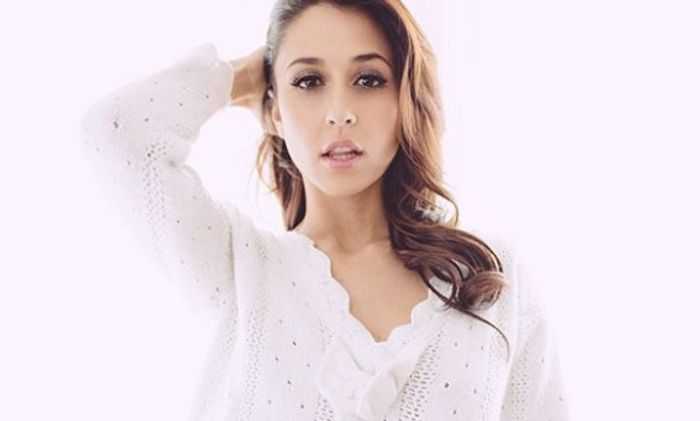 Gregory was born on March 14, 1990, in South Lake Tahoe, California. She has brown hair and brown eyes, and she is a very petite at 5' 3", weighing only around 120 pounds. Her measurements are 24-34-34 and she has a slim build, making her the perfect model. She has both an Instagram and a Twitter page, and so far she has modeled for magazines, posters, catalogs, and even various clothing lines.
Gregory has a tattoo of some Roman numerals on her shoulder, which symbolize her grandfather's birthday. Her ethnic background is a mix of German, Italian, Hispanic, and Russian, and she spent two years in college before traveling to Los Angeles to pursue a modeling career. Along with fellow model Ana Cheri, Gregory did a photoshoot for Smokeshop, and she frequently uses the photographer Van Styles.
She is involved with a man by the name of Noah James, who is a pop singer that has recorded songs such as High Off You and Laurel Canyon, among others. The pair post pictures of one another on their respective Instagram accounts, and they even got matching tattoos at one point. At one time, there was a rumor going around claiming that Gregory was having an affair with her photographer, Van Styles, but that rumor has been neither confirmed nor denied.
Gregory is also very fitness conscious and has even created her own line of workout clothing, called NEWD. She is considered a fitness diva and has even performed in several music videos, as well as a short film based out of Los Angeles, which she did with her boyfriend.
The Instagram and Twitter account she manages are becoming more and more popular, so much so that she now gets up to $14,000 per post on Instagram. 
Her Modeling Career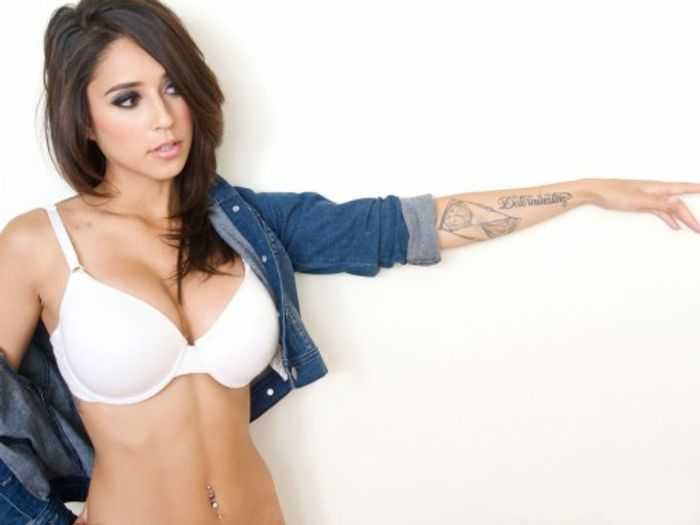 Since 2012, Gregory's career has been in full swing and shows no signs of slowing down anytime soon. She started by collaborating with well-known photographers, who immediately noticed how much the camera loves her, and she honed her skills to get more comfortable in front of the camera. The streetwear and skating industries have asked to sponsor her and, therefore, her name is often synonymous with these two industries.
Between music videos, modeling, and working on her own brand of clothing, Gregory is a very busy young lady, but she still finds time to use her social media skills to motivate and inspire other young women who might be hesitant to work towards their own dreams.
Some of the brands she has endorsed include Adidas, FHM, Crooks & Castles, Civil Clothing, The Hundreds, Pac-Sun, DGK, Primitive, and AYC. One of her many music videos is for the song Want to Want Me by Jason Derulo, and she has modeled for many boutiques in the Los Angeles area showing off many different types of fashion apparel.
A Website Brings It All Together
You can also find out a lot about Gregory from her well-maintained website. On the site are a variety of pages that allow you to get to know this amazing young lady, and it includes sections such as:
An opportunity to shop for her posters, t-shirts, calendars, hoodies, and phone cases.

Photographs and information regarding NEWD, her new clothing line.

An app that you can download to your phone.

A detailed bio so that you can get to know her better.

Contact information in case you'd like to ask her a question.
The site is very comprehensive and should answer all of your questions about Gregory, as well as whet your appetite for more thanks to the provocative photographs that are included on it.
A Very Versatile Career

Gregory's love of fitness enabled her to create her own fitness videos on YouTube, which show her exercise regimen and allow other people to get in better shape. She has nearly 200,000 followers on her Facebook account and nearly 150,000 on Twitter, which of course, is nothing compared to the more than four million followers she has on Instagram.
Her versatility as a model has made a lot of people notice her, and her photographs have included clothing such as sexy dresses, different types of bikinis, shorts and tank tops, t-shirts and shorts or capris, rompers, teddies, lingerie, workout gear, jeans and tops, and a series of nude and semi-nude photographs. The poses come from the beach, the sidewalk, her home, outside of public buildings, the gym, and a variety of other places, all of which lend some creativity to each and every picture.
A New Beginning
These days, Gregory is engaged to her boyfriend, Noah, and is expecting her first child, so a lot of her newer photographs are of her showing off her growing belly. She seems to be excited about the new adventures that lie ahead, but there is little doubt in most people's minds that she will be back to modeling before many people realize that she was taking a break.
Tianna Gregory is definitely doing something amazing with her life, so her future looks incredibly bright. If you'd like to keep up with what she's currently doing, you can visit one of her social media sites and become one of her many followers.