Full name:

Zahra Elise

Net Worth: $1.5 Million
Occupation:

Model and social media influencer

Birthday:

30 December 1993

Birthplace:

Virginia Beach, Virginia, The United States

Birth Sign: Capricorn
Marital status: Unmarried
Facebook:

NA

Instagram:

@zahraelise

Twitter:

@zahraelise

Youtube:

NA
About
Zahra Elise is an American model and social media influencer. With one million followers, she is surely a massive hit on Instagram. She is most popularly known for her Instagram feed where she regularly posts photos of herself, flaunting her hourglass figure and some ultra-glamorous outfits. A fashionista to the core, she claims that she is a glamour model, and there is much more to her work than social media. She considers social media as a mere platform to display her work.
Believe it or not, prior to her career in modeling, Zahra served in the US Navy. For more than four years she has served in the Navy, fixing planes. Soon after, however, her interest in her military career diminished, and a passion for modeling surfaced. Now that's an interesting turn of career, isn't it! With the kind of physique Zahra possesses, she was always told by her friends that she would do great as a model. Seems like they were right on point.
Early Life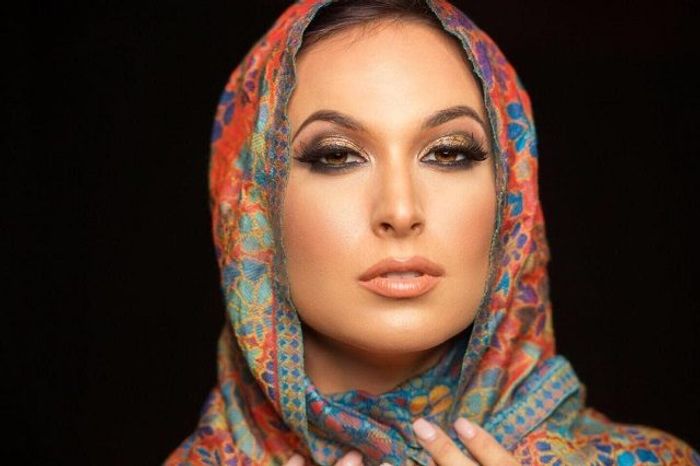 Not much is known about Zahra Elise's personal life. She has successfully kept her personal life strictly away from the curious eyes of the paparazzi. However, the little information that is available tells us that she has five siblings and is the eldest among the lot. She was born in Virginia Beach, Virginia, in the United States, on 30th December 1993, and was raised in Temecula, California. During an interview, she revealed that she does not come from a conventional family set up. Hers was, as she called it, a "messed up" family. What garnered a lot of media attention in Zahra's life was the genetic testing that she went through to find out her ethnicity. She revealed the results of the test — she belongs to a mixed-race that comprises the Choctaw Native American tribe, North American, North African, Japanese and some traits of Middle-Eastern descent. 
Up until middle school, this fashionista was far from being fashion forward. Her sartorial sense led her to choose her clothes from the boys' section. It was only in high school that she started becoming interested in popular fashion.
Personal Life
Much like her past life, there is not much information available in the public domain about Zahra Elise's present personal life. Details about her present family relations and her love life seem to be kept cautiously under wraps. Seems like this woman is all about work when it comes to sharing with the world! The only news that surfaced with regards to her love life was a rumor about her dating the legendary Jamaican sprinter and Olympic gold medalist Usain Bolt. She was, however, quick to come out to address the issue and report it as false. She said that she and Usain were only friends and nothing more.
Modeling Career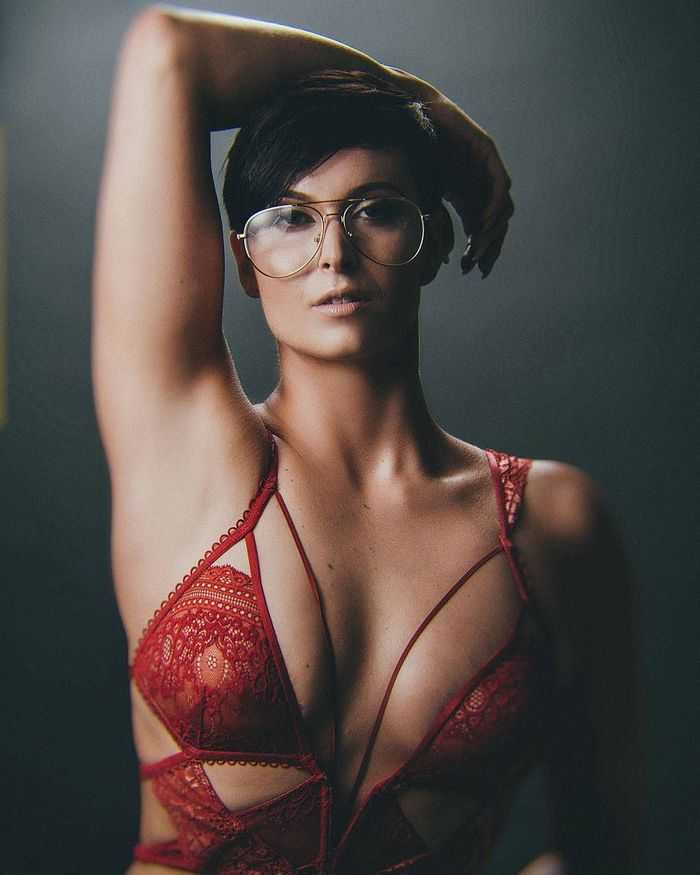 It was in 2016 that Zahra started her career as a model. Her first photoshoot was done in the following year in 2017. She is a heartthrob, fashion guru and fitness inspiration for her one million followers on Insta! Yes, you read that right. Zahra is also a fitness model. It was only after she saw some fitness models on the cover of a magazine that she decided to enter the world of modeling. More is known about her fitness routine than her personal life. The glamorous fitness model has a workout regimen of champs. No wonder she maintains those natural curves and a bootylicious physique that millions admire.
Zahra has modeled for popular brands like Skyn Magazine and Scrilla Guerillaz. She has also been a model for the popular tattoo brand InkJunkeyz. She went one step further and showed an inclination towards acting. Till now she has appeared in an episode of the TV show The Party and Bullshit Show and also in a comedy movie titled Prison Logic.
Instagram Queen
Turns out social media is not simply a platform for displaying one's work without any returns. Zahra Elise's Instagram account has made her reach new heights of success and stardom. It was after she took to Instagram with some fabulous photos of her glam physique, starting in January of 2017, that she came into the limelight as a model and a fashion blogger. In no time, her popularity soared and brand collaborations started pouring in. She has had a long-standing collaboration with brands like Adidas. Her Insta bio also links to a website wherein she has a paid subscription system for her followers who can purchase unforeseen, exclusive photos of her.
Although a majority of her feed consists of her bikini-clad photos and fitness photoshoots, one can find glimpses of her day-to-day life and her past sprinkled into the mix. A small glimpse into her childhood is given by a happy throwback photo of her grandfather and herself. The caption of the photo suggests that she and her grandfather used to run marathons quite often when she was just a child. Seems like the seeds of fitness were planted young in her. The glam diva is also a travel junkie. Photos from her travels to France, Spain, Egypt and many other global destinations are absolutely fabulous and enviable. They are nothing if not pure travel goals!
Fitness Goals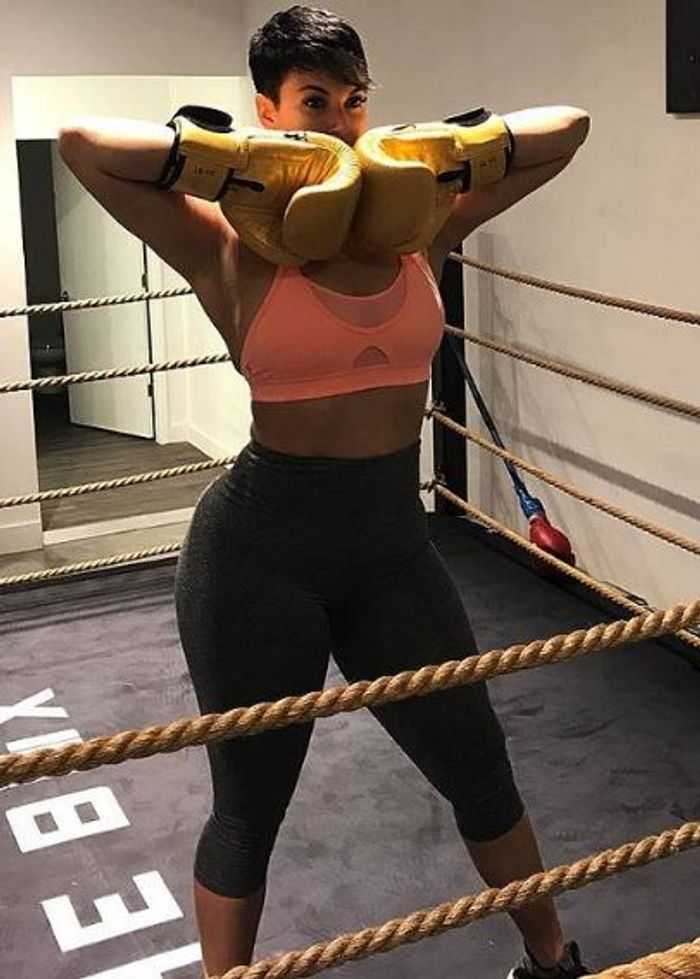 The popular fitness model and former US military personnel sure maintain a high-impact regimen to stay in that curvy shape. Zahra weighs somewhere between 145 to 155 lbs and is 5 ft 7 in tall. Her most popular physical feature, her hips, are known to measure 43 inches.  Zahra's fitness regimen is all about constant change. She doesn't let her body get used to predictable patterns. What stays constant, however, is her focus on building lean muscle. To attain her goals she trains with high volume and heavy weights. Additionally, she keeps fluctuating between light and intense workout sessions, as per her body's requirements. This diva works out intelligently to maintain her health, fitness and physique that have taken her to the top of the glamor industry.