General Facts and Figures
Full name:

Amy Elizabeth Fisher

Net Worth:

$200,000

Occupation:

Media Personality, Reality Television Star, and Adult Entertainer

Birthday:

August 21, 1974

Birthplace:

Merrick, New York, Long Island

Birth Sign:

Leo

Spouse: Divorced with Louis Bellera in 2015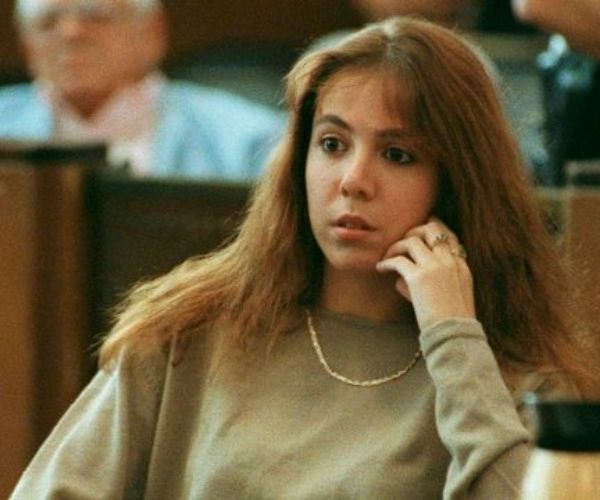 Amy Fisher was born in Merrick, New York, on Long Island. When she was a student at Kennedy High School, in Bellmore, New York, Fisher met and fell in love with Joey Buttafuoco, a mechanic in the Long Island area who was already married.
In a fit of jealousy, Fisher showed up at Buttafuoco's home and shot his wife Mary Jo in the temple. Fisher fled the scene, while Buttafuoco's wife was operated on the whole night.
She survived the shooting, but there continues to be nerve damage as a fallout of the shooting.
Buttafuoco suspected the shooter may have been Fisher, and when her photograph was shown to Mary Jo, she identified her as the shooter.
Fisher was arrested for attempted murder but later pleaded guilty to aggravated assault. She was given a prison sentence of 5 to 15 years but was released on parole after serving seven years in prison. She has later gone on record to say she was high on ecstasy when she shot Mary Jo.
Buttafuoco denied having a relationship with Fisher but was subsequently charged with statutory rape, to which he pleaded guilty in 1993. He served six months in prison.
In an interview with TIME magazine for her book, "Getting It Through My Thick Skull: Why I Stayed, What I Learned, and What Millions of People Involved with Sociopaths Need to Know," Mary Jo said about her husband: "I was married to a very, very good sociopath; I can see why I stayed."
We had been married for 15 years up to that point. And I believed him. It's as simple as that. I believed him when he said he had nothing to do with her.
Fisher and Mary Jo came together for a televised session for Entertainment Tonight in 2006, and also in its spinoff show, The Insider. The two have given several interviews to the press separately since and have had back-and-forths over the years.
In a New York Post interview, Fisher refused to comment on the shooting but said Mary Jo was a "wonderful lady" and I was "just a stupid kid." In the same episode, Buttafuoco lost his cool at Fisher when she demanded an apology from him for having seduced her, saying, "You are going to burn in hell!"
Fisher also appeared on the Oprah Winfrey show soon after being released from prison and alleged that Buttafuoco had preyed on her vulnerabilities.
She spoke about her strained relationship with her father and said that Buttafuoco took advantage of this complex.
Fisher and Buttafuoco reunited for the first time since the shooting in 2006, for the Legends Football League coin toss (formerly known as the Lingerie Bowl).
There were also rumors that the two had gotten back together since Buttafuoco's divorce, and TV producer David Krieff said there were talks of developing a reality television show involving the two.
In 2011, Fisher also appeared as a cast member in the reality television series Celebrity Rehab, along with her husband.
Fisher also published her biography, If I Knew Then, in 2004, which details her life in prison and the circumstances that led her there.
She published another book, titled Amy Fisher: My Story, in 1994, that claimed Buttafuoco had himself helped Fisher plan the murder of his wife.
In 2007, there were allegations that Fisher's husband, Bellera, had sold a sex tape of Fisher and him to Red Light District Video in Los Angeles. Fisher sued the company, claiming copyright infringements and a few other damages. But a year later, Fisher announced that the couple had arrived at a consensus and that she had settled with Red Light.
Fisher also appeared on the popular Howard Stern Show to promote the video but left after Stern took the first phone call, which was from Mary and Joey Buttafuoco's daughter, Jessica.
In 2009, Fisher released a pay-per-view adult film called Amy Fisher: Totally Nude and Exposed. She went on to sign a deal with Lee Entertainment and became a professional stripper, doing club shows every month.
She starred in another adult film, released by DreamZone Entertainment, called Deep Inside Amy Fisher. The film was meant to be one in an eight-part series, but in 2011, Fisher said she was retiring from the adult entertainment business.
The "Long Island Lolita" case has been the inspiration for several books and films. In 1993, Drew Barrymore played the eponymous character in a telefilm called The Amy Fisher Story.
In another rendition in the same year (which incidentally aired on the same night), Alyssa Milano played Fisher's character. The Barrymore series garnered higher television ratings.
The award-winning film American Beauty is said to have been inspired by the Fisher media trial. Writer Alan Ball was developing it as a play in 1993, right in the thick of this case.
There have also been quite a few books written on the incident and the controversy.
Lethal Lolita: A True Story of Sex, Scandal, and Deadly Obsession, by Maria Eftimiades (1992) and Amy Fisher: Anatomy of a Scandal: The Myth, the Media, and the Truth Behind the Long Island Lolita Story, by Dominguez Pier (2001), are two noteworthy works.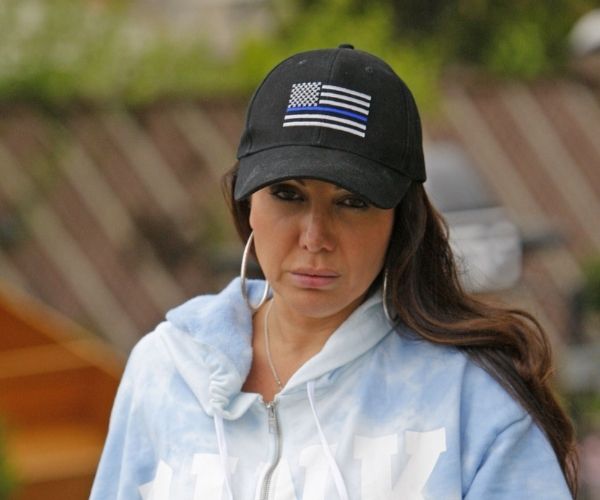 After a life full of turmoil, media trials, and ups and downs, Fisher is said to have moved back home to Long Island with her three kids.
In an interview with the New York Post, she detailed how hard life had become for her and her children in Florida. Fisher said her children could not make any friends because all the parents were afraid their kids would get the "Amy Fisher gene" if they hung out with them. Fisher has since moved back to Long Island, not far from the scene of the crime.
She is said to have family there that she wanted to live close to in order to also have a support system to raise her children.
Movies about Amy Fisher
Amy Fisher: My Story was released in 1992. (TV) Fisher was played by Noelle Parker.
Love's Casualties: The "Long Island Lolita" Story, 1993 (TV) Fisher was played by Alyssa Milano.
Drew Barrymore is featured as Amy Fisher in The Amy Fisher Story (1993).
Amy Fisher is completely naked and exposed.
Amy Fisher's innermost feelings
Amy Fisher: Porn Stars Making
Alan Ball claims that Fisher's narrative inspired him to write the storyline for the 1999 film American Beauty.
Body Dimensions
According to her bodily measurements, Amy is 46 kg and 5 feet 4 inches tall. Her hair is light brown, and she has brown eyes. Additionally, his shoe size was 7.5 (US).