Full name:

Brianna Hildebrand

Net Worth: $1.2 Million
Occupation: Actress
Birthday:

August 14, 1996

Birthplace:

College Station, Texas, United States

Birth Sign: Leo
Spouse: In a relationship with Jonneke Grisham
Instagram:

@briannahilde

Twitter:

NA

YoutTube:

NA
One of the youngest celebrities in Hollywood currently, Brianna Hildebrand, rose to fame quite quickly with her quirky roles and openness about her sexuality and opinions on LGBTQ rights. Only 22 years old, Brianna has already starred opposite industry hotshot Ryan Reynolds in Deadpool 2, a role she is most popular for. But there are other fun and interesting details about Brianna that you might be unaware of. Let's take a look!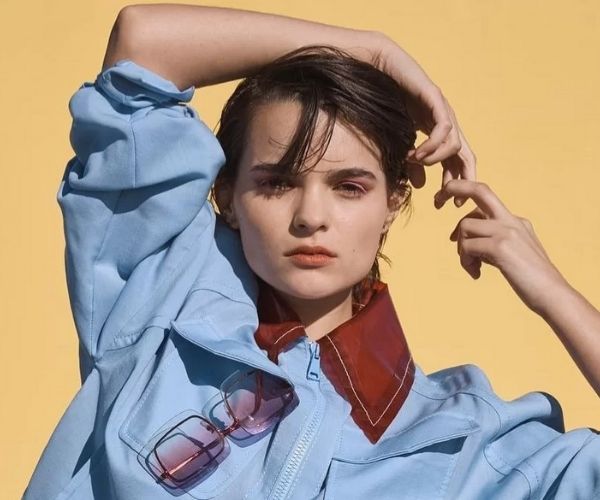 Brianna Caitlin Hildebrand was born on August 14, 1996, in the city of Texas in the United States. Her mother's name is Veronica Hildebrand and her father is Caleb Hildebrand. While Brianna is an American citizen, she has traces of multiple ethnicities including Irish, German, Mexican and British. While her parents are known, there is no information on her siblings.
Brianna studied at the A&M Consolidated High School in her hometown of College Station in Texas and graduated there with a high school diploma in the year 2017, after which she moved to Los Angeles to pursue her acting career for good. Her desire to become an entertainer arose early in her life when she started taking part in school plays. She belongs to a fairly religious family, with her grandfather being a baptist preacher and one of her aunts being a pastor.
The American actress and singer entered the world of entertainment at a very early age when she began composing her own songs at the ripe age of 12. At the age of 16, Brianna participated and won the International Models and Talent Association contest in Los Angeles. Moving to Los Angeles with her father, Brianna soon began taking her acting career seriously and took acting classes. She also started auditioning for various roles, staying in North Hollywood.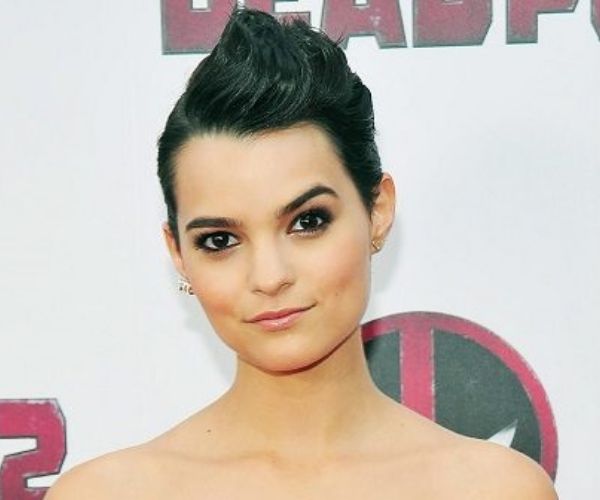 While it wasn't easy for a young woman with no background in the industry to grab prominent roles, Brianna never backed down and persistently kept looking for good roles and jobs in the industry. Her efforts bore fruits when she got a role in the web series Annie Documented in 2014. She was cast as Jen, the best friend of the lead protagonist Annie, an undocumented immigrant to the United States. The web series was widely acclaimed and went on to win the award of Best Web Series at the New York Film Festival in 2014.
Her next appearance was in the movie Prism as Julia in 2015. Her role as Julia was followed by her appearance as Grace in the short movie The Voice Inside in the same year. Brianna made short, but memorable appearances in several series and movies, before she was cast in the blockbuster hit Deadpool alongside the Hollywood celebrity Ryan Reynolds in the year 2016. The movie star has always been Brianna's crush since childhood, so being cast alongside him was indeed a dream come true for the then 20-year-old Texan.
Her character in Deadpool was Negasonic Teenage Warhead, a character that quickly became a favorite and made Brianna immensely popular overnight. The movie, a comedy superhero feature, was itself a super hit at the box office. Her role as Negasonic Teenage Warhead earned her a nomination at the Teen Choice Awards in the category Choice Awards: Breakout Movie. In the year 2017, she also grabbed the role of Sasha Basanez in the romantic movie First Girl I Loved, starring opposite Dylan Gelula and Mateo Arias.
Brianne went on to act in horror movies and series like Tragedy Girls and The Exorcist. Tragedy Girls was an American horror film released in 2017 and was directed by Tyler MacIntyre. In the acclaimed TV series The Exorcist, Brianna was cast as one of the main characters, Verity, and thus joined the lead cast of the horror anthology.
Continuing her renowned role as Negasonic Teenage Warhead in Deadpool, Brianna performed the same character in the sequel, Deadpool 2, in 2018 and was hugely favored by the LGBTQ community as her character was portrayed as gay in the movie. The character was the first LGBTQ superhero character ever portrayed in Marvel movies. Brianna's Negasonic Teenage Warhead character was played alongside the superhero character of Yukio.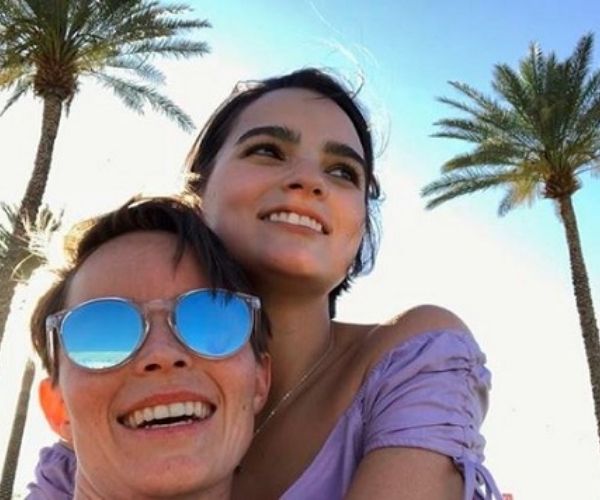 Brianne Hildebrand has been very vocal about her sexuality since she entered the industry. Her character, Negosonic Teenage Warhead, in Deadpool 2, was also gay and garnered raving reviews from communities all over the world. Her boldness in accepting her sexuality as well as being an advocate for the queer community all over the world has also contributed to her popularity and positive image in the industry.
Brianne revealed in an earlier interview she was suggested to keep her sexuality hidden if she wanted to make a mark in the industry, but she chose to be herself and didn't surrender to the pressure of being accepted.  She has been open about her family's acceptance of her sexuality, though she said it wasn't easy. However, her family has accepted her wholeheartedly.
After her movie First Girl I Loved, where her character is quite similar to her real self in her early life, Brianna was approached by the magazine It Gets Better for a video interview that aired on YouTube. The video was aimed at campaigning for the LGBTQ youth all for the world, and Brianna revealed in the video her acceptance of her sexuality and how she discovered that she was gay.
Brianne is stated to be dating Jonneke Grisham, whom she met on the sets of the movie First Girl I Loved. While Brianne starred in the movie, Jonneke worked behind the scenes as the set dresser. The two have been dating since then and moved in together in 2018 in Los Angeles.
Height, Weight, and Body Measurements
The height and weight of Brianna Hildebrand are 5′ 3″ and 160 centimeters, respectively. She weighs 106 pounds or 48 kilograms.
Her chest, waist, and hip measurements are 32-24-33 inches (81-61-84 centimeters), and she wears a 32A bra with an A-cup.
With just a handful of roles to her credit, Brianna has certainly left her mark in the industry. The young actress is worth $1.2 million currently. While her earnings from movies and TV series are unknown, one can say that the figure will only increase considering the pipeline of projects she is already involved in.