Full name: Christine Michelle Metz
Net Worth: 8 Million
Occupation: Actress, Singer
Birthday: September 29, 1980
Birthplace: Homestead, Florida
Birth Sign: Libra
Spouse: Martyn Eaden ​ ​ ( m. 2008; div. 2015)​
Now that the award-winning hit series This Is Us has just finished its 5th season, we are all dying to see what happens to each one of our favorite Pearson families in the next 6th season.
Chrissy Metz
Chrissy Metz is no doubt one of the most beloved of all of the characters in this show. She plays the grown-up Kate Pearson, who is one of the Pearson twins, her late dad Jack's favorite, and is also struggling with her weight issues, pregnancy difficulties, and some marital upsets with her loving husband, Toby.
The role of Kate Pearson has earned Metz several Emmy and Golden Globe nominations and two wins as part of the This is Us ensemble at the Screen Actors Guild Awards.
So, what do you need to know about this tremendously charming and talented actress, and where else may you see her on the screen?
Read on to find out everything you need to know about the 40-year-old actress, including her past, her personal life, her other roles in TV and movies, her musical career, as well as her unique views on life.
Personal bio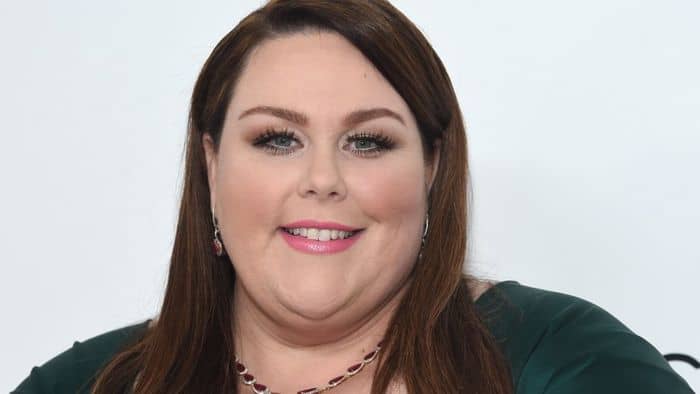 Chrissy Metz was born on September 29th, 1980, in Homestead, Florida, and spent her early years in Japan, where her father Mark Metz was stationed. The family then moved back to Gainesville, Florida, where she went to school.
Chrissy Metz grew up with her mom Denise, her step-father, her two siblings, her two half-siblings, and her favorite dog Jack. So she is familiar with living in a large family with a lot of brothers and sisters.
Her first job was at McDonald's
When Chrissy Metz was growing up, she and her family were not so well off, so she went on to work at McDonald's in her town of Gainesville when she was 14 years old.
Later, she recalled that her first job there was in order to afford a pair of new sneakers which cost $120. She laughed during an interview on My Three Cents of Yahoo Finance when admitting that her mother had refused to spend hundreds of dollars on tennis shoes, to which the young Chrissy responded "Oh, you might not, but I will!"
The young Metz worked there for two years, and she is still thankful to her manager for teaching her the value of hard work and of treating others well.
So, for her, the experience was a game-changer, but it was also challenging being surrounded by delicious fast food while trying to cut down on the calories.
She loves LL Cool J and even dedicated a song and music video to him
A little-known fact is that before she received her groundbreaking role as Kate Pearson, Chrissy Metz was in a music band called "Chrissy and the Vapers" who released a quirky music video called "Ladies Love Cool J" in 2015.
The song is her interpretation of LL Cool J's "I Need Love" and "Round the Way Girl."
The actress still loves LL, as she told Steve Harvey during an interview in 2017. She was influenced by her older siblings who listened to hip hop when she was still 9 years old.
You should see Ms. Metz swooning when Harvey surprised her with a personal message by Cool J himself.
She took up acting by accident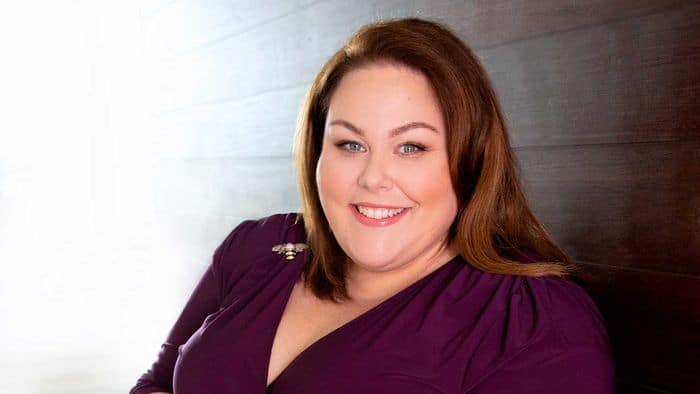 When she was in her early 20s, Chrissy Metz was working as a pre-school teacher, but one day she took her sister to an audition where she ran into a teacher of hers who encouraged Chrissy to audition too.
Although Metz had her doubts, she decided to take a chance, and it turns out that the risk paid off, and today she is a famous and much-loved celebrity.
After the audition, she received a call on the next day, and after less than a year she was off to LA for an audition for a pilot TV episode.
Her proud mother told Marie Claire that she remembers Chrissy telling her "Mom, I'm going to live my dream!", and it seems like she is living her dream right now, so good for her for following up on it.
The Counter Girl on "Entourage"
Her first role was as an annoying Titanic super fan on Entourage who keeps bothering James Cameron in a movie theater. This was actually the first on-screen debut for which Metz received screen credit.
She remembers how uncertain she was at the set, and how wonderful James Cameron was with her while they were shooting the scene.
Ruby in TV series "All of Us"
In 2005, Chrissy Metz took part in the "All of Us" show about a reporter who is raising his son while dealing with his girlfriend and his ex-wife. The show was created by Will Smith and wife Jada Pinkett and lasted for four seasons. It did receive several nominations for the BET comedy awards back then.
Metz played a small role as Ruby in a single episode from season 3.
Heavy Girl in "The Onion Movie"
The satirical online site The Onion actually made a direct-to-video film in 2008 called "The Onion Movie." Metz had a tiny role in this movie and is credited as "Heavy girl" in the cast list.
Chunk on "My Name Is Earl"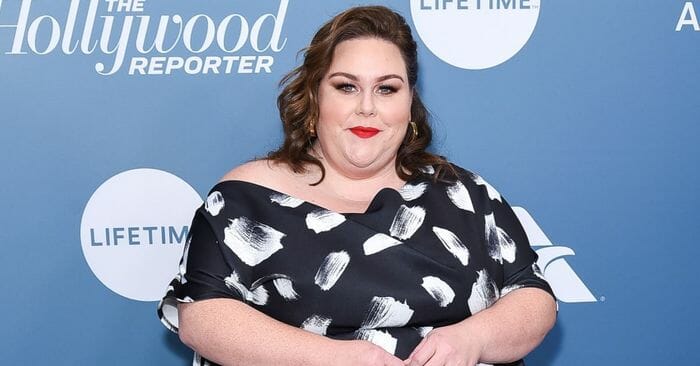 It was in My Name is Earl, where Chrissy got yet another role which is specifically written for a heavier girl. She plays Chunk – an overweight cheerleader in a group of misfits.
Rather than being hurt for the roles which are clearly made for heavier girls and women, Metz has shared that there are actually pluses of being a curvier woman in Hollywood, because of the limited talent pool in this category.
She told the interviewer from Clubstr, that she had lost weight for certain roles, and was refused roles due to her weight, as well as had been told that she is too pretty to play the large girl in certain productions.
She claims that she actually felt grateful for her role as Ima Barbara Wiggles in American Horror Story, because not only was she "accepted in the freak family, but she accepted herself first" which is something she lives by to this day.
A loud audience member in Jimmy Kimmel Live who almost got kicked out
Before she was first invited as a guest on Jimmy Kimmel Live, Chrissy Metz told the talk show host that she had been in the audience years before she was famous, and almost got kicked out by security because she kept shouting "Go Gators!" at the guest star an actress who was a fan of the rival team – the "Florida State Seminoles."
Thankfully, Metz found a way to stay throughout the show without getting thrown out.
Maggie Harmon in TV movie "Solving Charlie"
Chrissy Metz got another role in a TV movie titled "Solving Charlie" for ABC which was filmed in Savannah, Georgia. What started as a pilot for a TV show turned into a TV film that did not achieve too much success.
Metz played the role of Maggie Harmon in the film about a property crime officer and his genius younger half-brother Charlie.
Shoshanna in ABC's "Huge"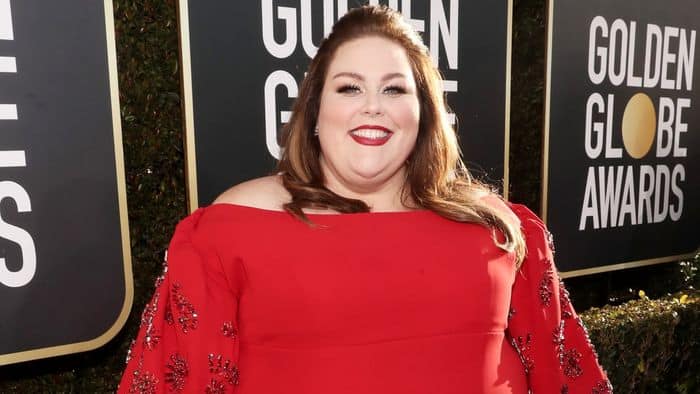 "Huge" was the first plus-size-casted TV show in Hollywood ever. The ABC teenage drama series followed the stories of two overweight teenagers Will and Amber. The show was canceled after season one, but it was long enough for Metz to get a tiny role in it as well.
She appeared as a contestant on a TV show for plus-sized women on "Huge", and although she appears on screen for a few moments, she immediately became the favorite of the lead for winning the show – as a luscious lady named Shoshanna.
Her "American Horror Story" role
The role of Ima 'Barbara' Wiggles was Chrissy Metz's first big role and was definitely a turning point in her career.
When she first came to Los Angeles, she had started working in casting as an assistant to her agent, while trying to get a role herself at that time, which is an experience which she claimed later felt like "watching your boyfriend take another woman out every day" in an interview for People magazine.
Working at the Talent Agency was her full-time job for a while.
It was at that time when she lost 100 lbs. and got the role of Ima Barbara Wiggles on the hugely popular American Horror Story: Freakshow.
The actress actually needed to wear a special 109-inch wide fat suit which the cast nicknamed "the couch". After getting stuck in a trailer while wearing the fat suit, Metz was dedicated a special area on the set to put the suit on and to take it off.
This experience was not only the start of her successful career but according to Metz was an eye-opening experience which got her thinking about the possibility of actually becoming so fat that she got stuck in doorways, as she admitted during an interview. So, this was definitely a sobering experience for the plus-sized actress.
Bonnie in film "Loveless in Los Angeles"
"Loveless in Los Angeles" is a parody of the classic romantic comedy, with most characters poking fun at the most popular stereotypes in the genre.
Chrissy Metz plays an obnoxious roommate who gets in all kinds of gross situations with the lead characters.
Thankfully, the role is a parody, because the scenes are just…distasteful.
Her other roles in films and TV series
Metz proceeded to play a small role in an episode of "The Last O.G." TV series, as Poo Cat in 2018, and also plays the character of Trish in the movie "Sierra Burgess is a Loser", and that of Joyce Smith in "Breakthrough" in 2019. Metz also played Luanne in an episode of "Superstore".
Metz is also the voice behind Mei Mei in Kung Fu Panda: The Paws of Destiny TV short series.
Finally landing the role of Kate Pearson in "This is Us"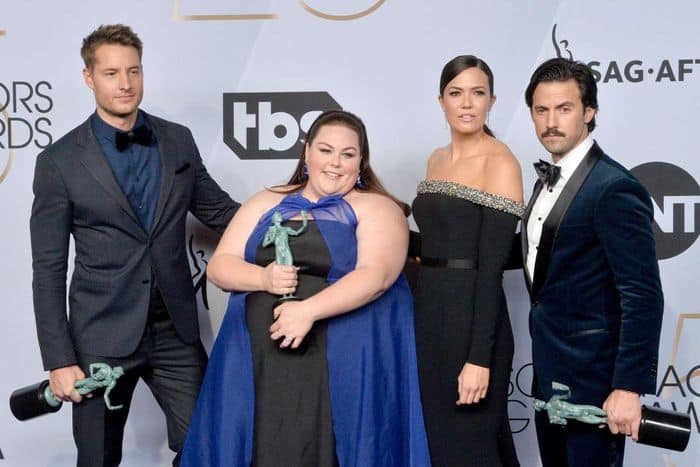 This is the role that made Chrissy Metz a star. She has received 2 consecutive nominations for Best Performance by an Actress in a Supporting Role in a Series at the 2017 and 2018 Golden Globes, as well as a nomination for an Outstanding Supporting Actress in a Drama Series at the 2017 Emmy Awards, a nomination for Best Supporting Actress In A Drama Series at the 2018 Broadcast Film Critics Association Awards, as well as nominations for Breakthrough Performer Of The Year, and Drama Supporting Actress, and Ensemble Of The Year at the 2017 and 2018 Gold Derby Awards.
And was twice a winner for Outstanding Performance by an Ensemble in a Drama Series at the 2018 and 2019 Screen Actor Guild Awards, as well as nominations for several MTV Movie and TV awards, and Teen Choice Awards from 2017 to 2019.
The actress claims that she knew that the role of Kate Pearson was the one for her from the very beginning.  She also realized that this was a very special project from the very start.
She told Deadline that the script was incredible from the very first moment, and she desperately wanted to audition for the role, because it was the first role she saw which detailed on the real issues of weight, codependent relationships, and inadequacy and living in the shadows, according to Metz.
When she finally made it to the auditions, she felt that she had already got the role, an experience she had never previously known.
NBC's This is Us became an instant success as soon as it premiered in 2016. It gave Metz the fame and recognition she deserves.
Metz shared with reporters during the TV Critics Association Summer Press Tour that playing the role of Kate Pearson actually allowed her to scratch off a big one from her bucket list. Namely, to play a role in a series where one of the leads was written for a plus-sized actress.
She has expressed hope that there will be more such roles and that her performance in This is Us will open up doors and possibilities for other plus-sized aspiring actresses.
Metz shared an emotional experience with a woman who approached her and thanked her for her performance, because it was only after seeing her in the role of Kate Pearson, that she herself was able to understand her own daughter's weight issues, according to an interview with Harper's Bazaar.
As long as the other items of Chrissy Metz's bucket list, it also includes releasing a record with her band, starting up her own production company, and making an autobiographical movie.
Both Chrissy and her TV character Kate love singing
Kate Pearson, supported by her husband Toby and her family pursues an old dream to be a singer in This is Us. The show depicts her early interest in following her mother's footsteps as a singer, and all the problems with self-confidence she experiences from an early age.
While Kate likes some of the older songs and Motown, Chrissy admits to loving every music genre.
In June 2017, she stated that she would love to potentially sing with her TV mom Rebecca, portrayed by talented singer Mandy Moore, and that "music is such a beautiful art form, and it is so healing."
Well, we have heard the actress sing in This is Us, and we must say, she is incredibly talented!
What's in the future for Kate and Toby on This is Us
The questions that most fans of the series have been asking themselves are what exactly do those flash-forward scenes from the finale of Season 3 mean, and what they mean for the future of Kate and Toby.
Well, while we do not know the answer to this question, we can state that it was clear in that flash-forward scene from 2030 that Toby is alone without his wedding ring, but he had spoken to Jake, and "they are on their way" to what appears to be Rebecca's deathbed.
So, will the adorable couple stay together, or will the toll of having baby Jake prematurely put an end to their marriage.
According to Metz, who spoke to Entertainment Weekly, the couple hasn't really figured out everything yet.
Plus, Kate has gone back to overeating, while Toby works out as a stress relief method and goes to the gym behind her back. Plus, Toby has started to think about living a healthier and longer life for his newborn son Jack as well.
Some fans are even questioning whether Kate will still be alive in that future heartbreaking moment when Rebecca is saying her goodbyes because she is the only one of the twins who doesn't seem to get her flash-forward moment in Season 3 finale.
Asked by concerned fans, the actress has responded that she keeps saying that Kate is "probably at the dry cleaners. It's fine. Not to fret."
The results become pretty obvious, but will this lead to tensions in the marriage? And is Kate still alive in 2030?
We guess we will all have to wait and see how our favorite TV show unravels this season to find out.
She has struggled with the extra weight since she was a child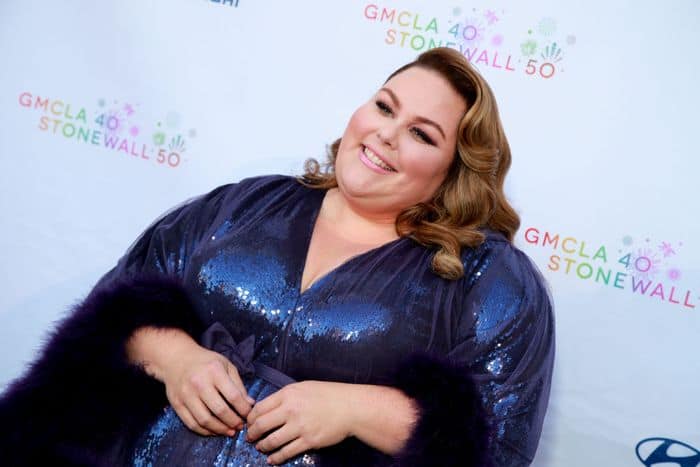 Metz admits that she was always a chubby kid, and no matter whether she played sports, she was always bigger than others, and could never eat the same things that other kids enjoyed without gaining even more weight.
She remembers being sent to Weight Watchers at the age of only 11 and being the youngest attendees of all.
She also remembers how strange and complicated the dynamics with her own mother were during those years, just like the ones portrayed in This is US, where Kate just wants her mother to be happy with her, and her mom – Rebecca wants her to live a happy and normal life without being bullied or made fun of.
This is a complicated relationship and a heartbreaking situation which unfortunately is very familiar to Chrissy Metz on a personal level as well.
A few years before landing the role on This is Us, Chrissy Metz she shared with People Magazine that she had lost 50 lbs. before moving to LA upon recommendations of her first manager, but that she quickly gained back 100 lbs. due to depression.
When she turned 30 she started experiencing panic attacks, which made her rethink her health and life strategy and she again lost 100 lbs. in a matter of 5 months, by eating 2,000 calories a day and walking for 20 minutes.
It was then when she got her role in American Horror Story, and getting stuck in her trailer while wearing her huge fat suit made her think about the future, and the danger of actually becoming this fat.
She then decided that she didn't want this for herself.
For years Metz has been very open about her weight and body image issues and hopes that her voice and her role as Kate Pearson will help fans who have similar problems to have somebody to relate to and to learn to look at themselves differently, no matter what their size, and their looks.
Metz has often talked about how when she was a child living with her mom, her step-dad, and her four siblings, there were some times when her mother would skip dinner, only to provide enough food for the children. This was devastating for young Chrissy and is also why she often equates food to love, especially when it comes to her family.
She remembers how gradually she started eating when she was happy, and also when she was sad.
Her step-father was also pretty hard on her because of her weight. He used to joke that he will lock the refrigerator, but she had been without food for so many years that she felt she had to eat everything until it lasts.
When she turned 14, she started sneaking snacks and eating them in the bathroom. It was at that time that her step-father started to conduct weigh-ins to try to get her weight under control. He has since denied this and claims that he loves her and always has.
Metz once told Glamour, that the people who have never been overweight do not understand what it is like, and that food is only the symptom, and not the issue, and that overweight people are filling different voids with it.
She was literally broke when she got her big break on This is Us
The actress has admitted that during her first years in Los Angeles as a struggling actress, she did need financial help, because she was going on auditions, getting turned down, with no savings, no money, no credit card history, and went on unemployment.
She admits that she lived off dollar store ramen noodles, and moved in with a roommate who allowed her to stay until she could afford to pay rent.
Metz thanks all the people who supported her during those difficult times, by offering to make her dinner and helping her prepare for auditions by reading lines with her because she didn't have money for acting classes.
Chrissy Metz says that she had a measly 81 cents in her bank account when she got the role of Kate Pearson on This is Us.
This is when her life changed, and she actually started making money as an actress. But the truth is, she hasn't changed her lifestyle too drastically. She continued living with her roommate, paid back her dues to her parents and friends, and managed to pay her credit cards off.
She admits to still having trouble spending big money on things like expensive shoes.
Weight loss is not part of her contract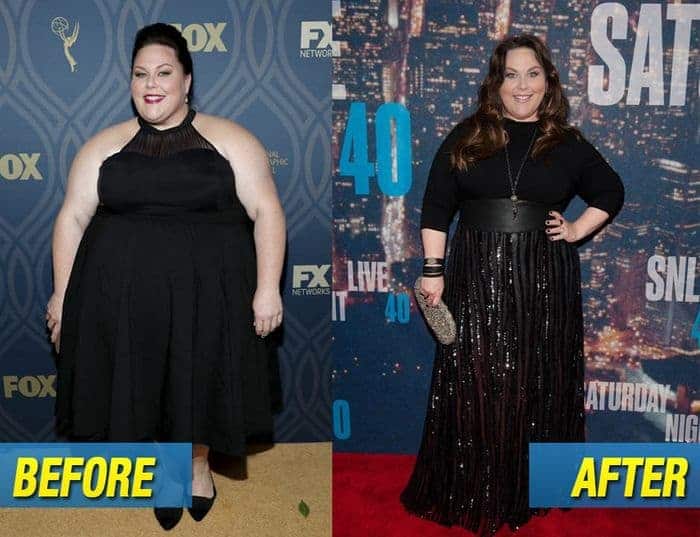 Despite the initial news that Chrissy Metz originally shared about her signing a clause in her contract for This is Us requiring her to lose weight, there is no such requirement in her contract with the production.
But Metz does understand the mission of her character to be healthy and has said that she will happily lose some weight in order to become healthier, and not because of someone else.
She says that she does think that plus-sized, voluptuous, and curvy bodies are sexy and awesome, but she is ready to change if is for health's sake.
This is Us creator Dan Fogelman has modeled the role of Kate Pearson after his own sister who had a similar weight loss journey. This is most probably why the script sounded so real and authentic to Chrissy Metz from the first time she read it.
Together with Fogelman, they have decided to adjust the long-term weight loss plan as needed as the series runs.
She realizes that life can't be perfect
If you are a fan of This is Us, then you have noticed all of the very different topics which are depicted on the show, some of them feel truly mundane but actually can bring about even more emotions than the true dramas.
Kate struggles with the fact that her husband Toby is losing weight faster than she is, even though weight loss was initially her idea. Chrissy Metz talks about this issue in the interview with THR and says that she understands the feeling completely. As she said, "You get frustrated…but at some point, you can't beat yourself up because it is counterproductive." "Nothing is ever going to be perfect" Metz wisely concludes.
In the same interview, the plus-sized star shares her thoughts further by saying that we must learn how to celebrate our victories, but not hold onto the shame that we are not doing something fast enough or the right way. She says "We're all works in progress, and not everything is going to be perfect all the time. It is important to show that."
What makes This is Us such a wonderful and loved TV show is the fact that the vulnerabilities of each and every character are shown every week, so the audience can truly relate to them and understand the characters with their faults and vices.
Metz told Ellen DeGeneres during a visit at her show "I think everyone has shame about something, whether it's a lack of a relationship with a child or maybe their weight or a lack of communication within their marriage… Everyone can relate to that."
She often talks about the support she gets from all kinds of women viewers who tell her that her role has changed their lives. This according to the actress is the reward for all the hardships and struggles she has gone through to get to this point in her career.
At the same time, she claims that she hasn't changed too much. According to her interview for Glamour magazine, the actress says that she still sometimes cries on her way to work, but of gratefulness. As she says "there is something that happens when you are grateful: You continue to keep receiving blessings. So, I will always be grateful!"
Overall, the 40-year-old actress seems like a great role model to look up to.
Metz believes everything happens for a reason
As you can see life hasn't always been easy for Chrissy Metz, but she claims that she has no regrets, and believes that everything happens for a reason. As she told THR, "the trajectory is that Kate will be losing weight just as I will in teal life to reflect the character in her arc and her journey." The actress goes on to say that this is especially exciting for her given her struggles to lose weight in real life. She announces that she wouldn't have got this amazing role if she had already lost the weight, so "everything happens for a reason."
She wants to let fans know that they are not alone
Chrissy Metz has shared how important the role of Kate Pearson is for all fans as well. In an interview with The Wrap, she states that the show is educating all people that those who are overweight do not simply sit in a corner eating themselves into oblivion. And that the food is the symptom and not the issue. Once the food is put down, the real issues come up, and this is what people should be talking about.
The show also comforts the viewers according to Metz, who says "that's why we create art and movies and television because someone somewhere needs to know that they are not alone!"
She loves herself and won't do any explaining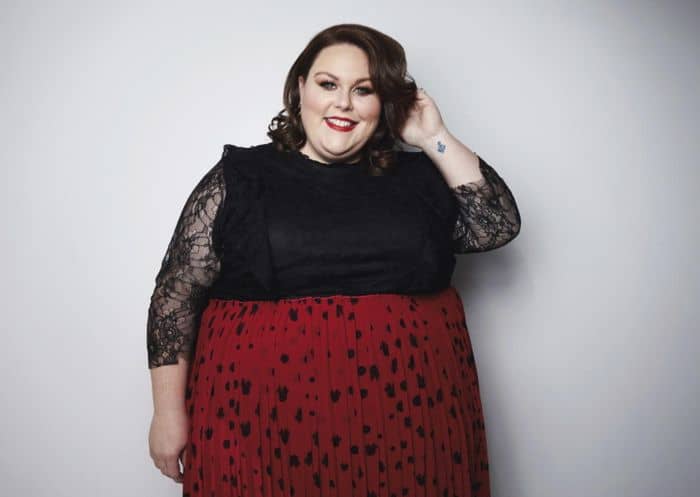 After her appearance at the red carpet at the MTV Movie and Television awards in 2017 in a red latex dress, Metz received some negative comments on social media about how she looked.
Thanks to her self-confidence and her love for who she is, Chrissy Metz responded to the online bullies with a tweet stating "For the record, I wear what I want, when I want. News flash – it's MY body. #thankstho."
Good for her!
Chrissy Metz at the 2019 Emmy's
Even though This is Us didn't win the Emmy Award for Outstanding Drama Series at the Emmy's a few weeks ago and lost to Game of Thrones, the cast of This is Us was heavily nominated this year, and Chrissy Mets among the other members of the ensemble were dazzling on the red carpet.
Chrissy Metz appeared in a glamorous Christian Siriano metallic pewter dress which complimented her curves.
Humorously, Metz admitted that she had placed ice cubes down her dress to keep her cool during the event which took place in a scorching temperature of nearly 100 degrees.
She is definitely a chic and fun lady to be around!
Her personal life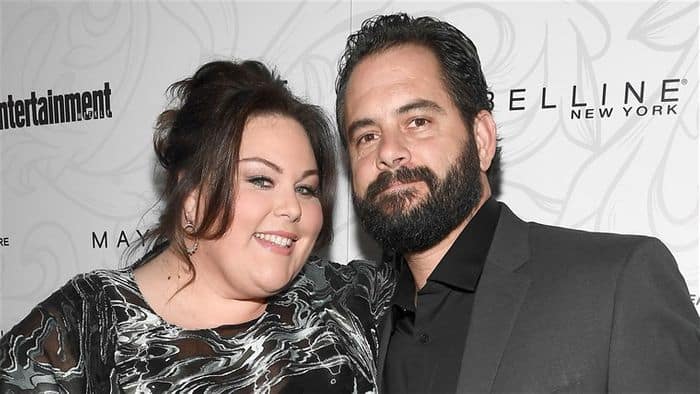 Chrissy Metz used to be married to Martyn Eaden, a British screenwriter, with whom she met on a dating site in 2006 when she was in her 20s. they maintained a long-distance relationship for some time and got married at a small ceremony in California in 2007.
The couple divorced in 2014, but Metz claims that they are still very good friends and that even though they weren't the right fit, they still feel strong love, and care about each other, according to the actress's memoir: "This is Me: Loving the Person You Are Today." She claims that she is trying "to be a better ex-wife than she was a wife."
While she was filming the first season of This is Us, Metz met her next love interest on the set of the series – Josh Stancil. He worked as part of the camera crew on the TV series. The actress used to joke about the awkwardness of having to film the love scenes with her on-screen interest Toby, played by Chris Sullivan, in front of her real-life boyfriend.
In 2018, Metz told US Weekly that the couple had broken up and that Stancil had moved on to work on another show, but she claims that they too remain friends, because "you care about the person, you don't just dump them off."
In November 2018, Chrissy Metz confirmed to People Magazine that she was dating the composer Hal Rosenfeld after he was spotted at her 38th birthday bash at Palm Springs. The couple appeared together at the 2019 Golden Globes.
Although the status of the couple is not really clear today after the actress shared a heartfelt post on Instagram, which led her fans to speculate that they had broken up. Metz wrote "The honeymoon phase is a beautiful phase of relationships, and…it ends," she wrote, quoting a different Instagram account. "It doesn't mean we can't prioritize novelty and adventure, but we also ought to acknowledge this shift that happens in all our relationships and begin talking about what WILL happen and how we can prepare ourselves for it instead of romanticizing the honeymoon phase and then not knowing what to do once we have to integrate." And added @mindfulmft: "If you're deep into a relationship and feel disconnected, explore what parts of your partner you might be rejecting and where you might feel rejected, too. If you can bring that convo forward, or share this post and start a discussion about how to strengthen integrated love, I would love for you to do that. That's all for now."
There has been no confirmation of a split up, but regardless, Metz has been describing herself as a hopeless romantic, who would marry again if she found the right person. And that she loves love, and is "probably the most romantic, gushy and lovely person."
Sources