General Facts and Figures
Full name:

Nancy Justine McKeon

Net Worth:

$6 Million

Occupation:

Actress

Birthday:

April 4, 1966

Birthplace:

Westbury, New York

Birth Sign:

Aries

Spouse: Marc Andrus
Trivia
McKeon had auditioned for the role of Monica Geller on the hit sitcom F.R.I.E.N.D.S. She was in the running for the role alongside Courtney Cox, who eventually got the part and shot to overnight fame. McKeon later went on to say she had "no hard feelings." "The role went to the right person. Courtney was brilliant. Now, I can't see anybody else playing the role, not even myself," she said in an interview.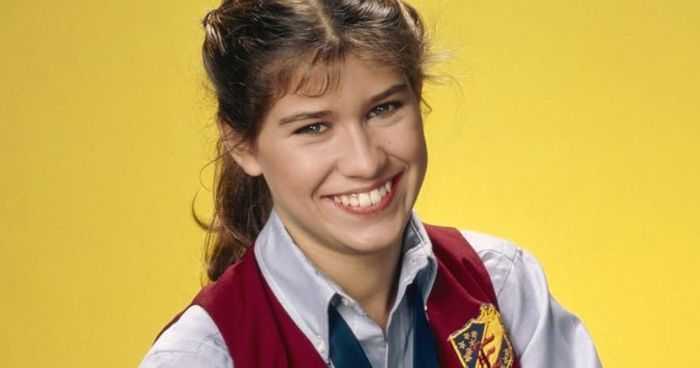 Some of these big names include actress Anne Heche (of Six Days, Seven Nights fame), Justin Chambers (of Grey's Anatomy fame), Sarah Hyland (of Modern Family fame) and not to mention, Brad Pitt!
At a young age, McKeon and her family relocated to California as her brother, Philip McKeon, had landed a lead role in sitcom Alice, where he played Tommy Hyatt, the son of the titular character Alice, portrayed by Linda Lavin.
Through her childhood in California, McKeon got guest spots in a variety of popular sitcoms and TV shows, like Loveboat and Starsky and Hutch. Through the 70s, McKeon was a known face on television, but her big break came only in 1980.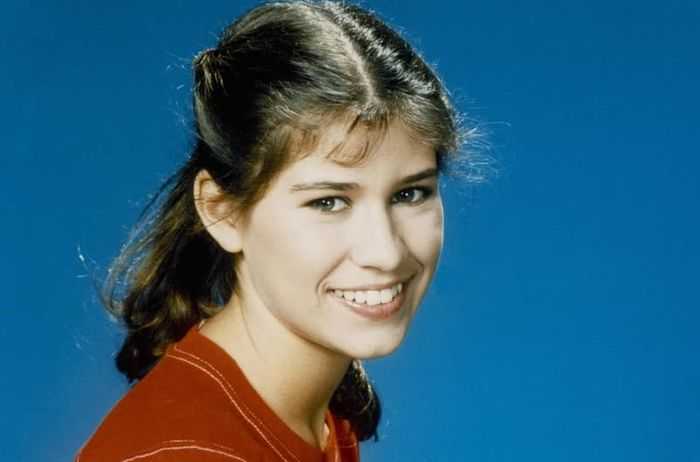 The year 1980 began for McKeon with a supporting role in the police drama Stone. But the show was short-lived. In the fall of the same year, she got the chance to join the second season of the popular sitcom The Facts of Life, which would go on to become one of the longest-running sitcoms on television and also the biggest leap for McKeon's career.
The show was about the life of a group of girls studying at a posh boarding school. McKeon essayed the role of Jo Polnaiczek, a tomboy who was a bit rough around the edges. The cast of the show also included George Clooney and Cloris Leachman briefly.
The show had a very long and successful run. After McKeon joined the show, it went on for eight more seasons, finally wrapping up production in 1988. Apart from playing one of the leads in this hit sitcom, McKeon also ventured into other roles and appeared in several television movies.
One of the more notable works she has done in a TV movie is Poison Ivy (1985), opposite Michael J Fox. Incidentally, Fox and McKeon were said to have developed an off-set romance as well, which went on for about three years. She also starred in a TV movie called Strange Voices (1987), for which she turned producer. She essayed a challenging role of a woman living with schizophrenia.
In 1992, after establishing herself as a successful television actor, McKeon forayed into films. Her debut film was Where the Day Takes You, where she played Vikki, the girlfriend of a drug dealer, played by Kyle MacLachlan. The film was also Will Smith's debut film. She also returned to television with a show called Can't Hurry Love, which was about the lives of a young group of friends in New York City.
Several comparisons were made with F.R.I.E.N.D.S, much to the annoyance of McKeon and other members of the unit. The sitcom, however, failed to make a mark and was cancelled after only one season.
Some of the other feature films she was a part of include Teresa's Tattoo (1994), The Wrong Woman (1995) and Just Write (1997).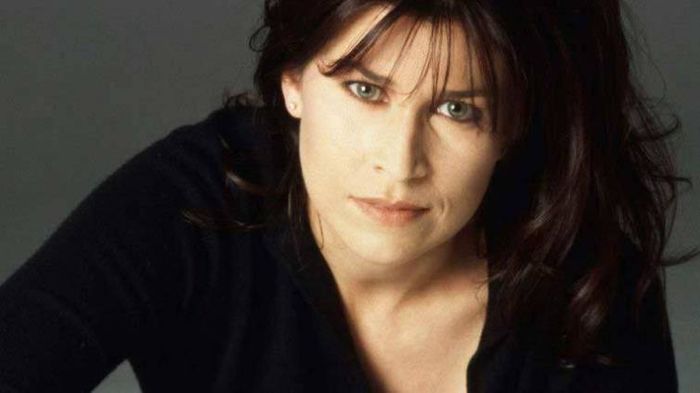 McKeon found television success again with a show called The Division. It was a drama that aired on Lifetime Cable Network and followed the adventures of a group of female police officers. McKeon played the role of Jinny Exstead. With this show, McKeon also turned director and took charge behind the camera for a couple of episodes.
Other members of the cast included the likes of Lisa Vidal, Jon Hamm and Bonnie Bedelia. It was during the run of this show that McKeon was offered an opportunity to reunite with her The Facts of Life co-stars for a television movie.
The Division was cancelled in 2004. Since then, McKeon has made guest appearances on shows like Without a Trace, and most notably, she had a recurring role in the sitcom Sonny with a Chance, which propelled singer-actor Demi Lovato to overnight fame. McKeon played Sonny (Lovato's) mother in the show.
McKeon married her husband Marc Andrus in 2003, and the couple has two children together. Since her role in Sonny with a Chance, McKeon has not been as visible on the screen, choosing instead, to focus on her family.
In 2018, she participated in the 27th season of the reality dance show, Dancing with the Stars. McKeon was paired with choreographer and professional dancer Valentin Chmerkovskiy. The pair made it till the eighth round of the season before they were eliminated. Though not much is known of her life currently, McKeon is sometimes photographed out and about with her family, with whom she lives in Austin, Texas.
Exercise, Diet, And Fitness
The actress Jean Smart claimed that Nancy McKeon introduced her to Tae-Bo, an aerobics class that combines karate and boxing. Nancy has been maintaining her health in this manner.