General Facts and Figures
Full name:

Christopher Whitelaw Pine

Net Worth: $35 Million
Occupation:

Actor

Birthday:

August 26, 1980 

Birthplace:

Los Angeles, California

Birth Sign:

Virgo

Spouse: Single
In 2014, Pine was arrested for driving under the influence (DUI) in New Zealand. The actor was leaving a wrap-up party of a film he was shooting there.
He later pleaded guilty and was fined $93 (in New Zealand) and banned from driving in the country for the next six months.
The judge said that the incident was "out of character" for the actor and accepted that he had not been caught because of any error in his driving.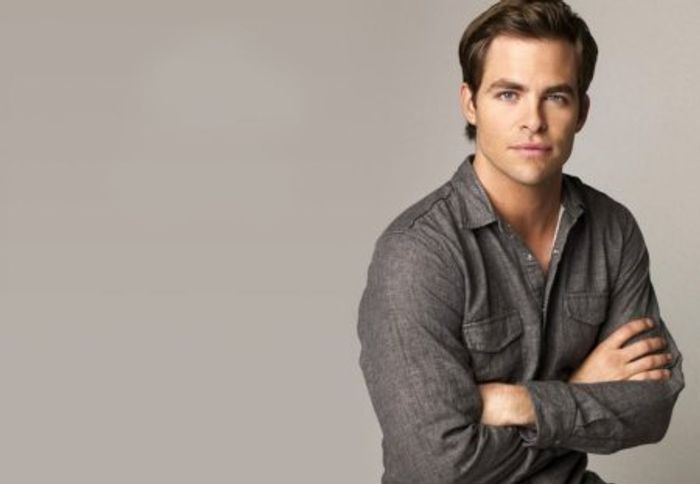 Pine's mother, Gwynn Gilford, was also an actor before she switched to a career in psychotherapy. Even Pine's maternal grandmother, Anne Gwynn, was a famous Hollywood actress.
Gilford was known as one of the first scream queens as she had several horror films to her name. She was also one of the most popular pin-up models during the Second World War.
It was in college that Pine first became interested in theatre. Finding it hard to fit in at his new college and not wanting to join a fraternity, Pine turned to the Theater Department at UC Berkeley.
While here, he was cast in a Caryl Churchill play, which showed in La Val's Pizza's Subterranean Theater. He also performed Shakespeare and Orestes at Zellerbach Hall.
Upon graduating, he attended the Williamstown Theater Festival and then went on to study American Conservatory Theater in San Francisco.
His acting career began with bit roles on television shows. In 2003, he appeared on one episode of ER, the same year he appeared in The Guardian and in CSI: Miami. His first feature film was Princess Diaries 2: The Royal Engagement opposite Anne Hathaway in the year 2004.
Through the first few years of his career, Pine was frequently seen in romantic comedies, including the likes of Just My Luck (2006), opposite Lindsay Lohan and Blind Dating (2006), with Eddie Kaye Thomas, Jane Seymour, Anjali Jay, etc. Some other notable films from this phase of his career include Smokin' Aces (2006) and Bottle Shook (2008).
Apart from films, Pine devoted a fair bit of time to theater. He appeared in a one-man play called The Atheist, which showed at Center Stage, New York.
He also starred opposite Scott Wolf in a production of Neil LaBute's play Fat Pig, which opened to favorable reviews. By the end of the decade, he had already bagged the role of Captain Kirk in the Star Trek series, which defined the next phase of his film career.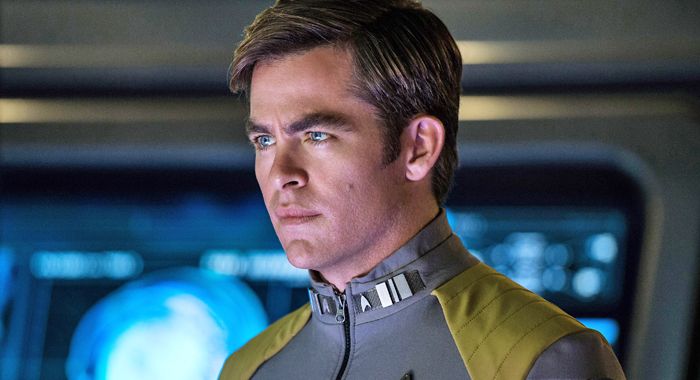 Incidentally, the announcement that Pine had to leave White Jazz to join the Star Trek came from the director of the film adaption itself. The project, being headed by director Matthew Michael Carnahan for Warner Independent Pictures, was eventually shelved.
But as a relatively new face in showbiz and as somebody who had hitherto been seen mostly as a romantic lead, Pine's journey on Star Trek was a watershed moment in his career.
The 2009 reboot opened to great box office numbers, and Pine was catapulted into overnight stardom. He came back to essay the role of Captain Kirk in two more films in the franchise, Star Trek Into Darkness (2013) and Star Trek Beyond (2016).
The series has seen a lot of success, and there have been serious talks of reprising it for a fourth installment, but the negotiation was never able to come through. In the series, Zachary Quinto played Spock, Leonard Nimoy played Spock Prime, Karl Urban played Dr. Leonard "Bones" McCoy, and Zoe Saldana played Nyota Uhura.
With the success of Star Trek, Pine had become a bonafide star and was getting several big opportunities in Hollywood.
In 2010, Pine bagged a role along with Denzel Washington in a thriller called Unstoppable. The film, loosely based on the story of a freight train that went out of control (also known as the Crazy Eights Incident), opened to positive reviews.
In 2012, he was in a romantic comedy, a love triangle and action flick called This Means War, with Reese Witherspoon and Tom Hardy.
Lending his name to another franchise, Pine essayed the titular role of CIA agent Jack Ryan in Jack Ryan: Shadow Recruit (2014). The role has also been essayed by the likes of Alec Baldwin, Harrison Ford, Ben Affleck and John Krasinski in other reboots.
The film opened to an underwhelming response, and Pine has gone on record to say he wished he had done better in the film. Given the film's box office records, Pine said it was unlikely it would get a sequel.
In the same year, Pine displayed his versatility and played an out-and-out bad guy in Horrible Bosses 2, followed by a portrayal of Prince Charming in the musical Into the Woods, to which he also lent his singing voice.
While the film failed to land at the box office despite a stellar star cast, Pine did receive favorable reviews for his small role in the film.
In 2016, he came back to a leading man part in The Finest Hours, a historical drama about a brave rescue attempt by the United States Coast Guard in the eye of a dangerous storm.
In the same year, he also co-starred with Jeff Bridges in a film called Hell or High Water, where he played a bank robber with his heart in the right place.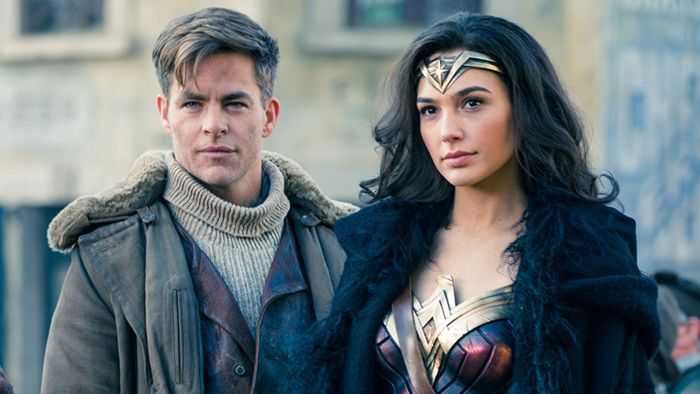 The film performed exceedingly well and provided the DC universe with a new successful superhero franchise. A sequel to the film, Wonder Woman 1984, has already been announced and it is set for a 2021 release.
After tasting incredible success with his superhero venture, Pine essayed an essential role in the fantasy film, A Wrinkle In Time, starring alongside Oprah Winfrey, Mindy Kaling, Reese Witherspoon, and others. The film is based on the children's novel authored by Madeleine L'Engle.
Pine starred in another historical drama, Outlaw King, which released on Netflix. In 2019, Pine circled back to his Wonder Woman director Patty Jenkins and to the medium he began his career in — television.
This is a TNT series called I Am the Night (initially titled One Day She'll Darken), in which Pine played a reporter, Jay Singletary, who follows circuitous leads to unravel an unsolved mystery. It was a six-episode television series for which Pine also turned executive producer.
While it seems like the fourth reboot of the Star Trek series effectively stands canceled, there were also talks of Pine playing the character of Robert F Kennedy. This is a limited series meant to be released on Hulu and produced by Sony Pictures Television.
The series is based on the biography penned by Larry Tye, Bobby Kennedy: The Making of a Liberal Icon. There is no clarity on when this limited series is set to hit the floors, but Pine is said to turn executive producer for this project as well.
Personal Life
Annabelle Wallis and Chris Pine parted ways in 2022.
Fans of the couple conjectured that they could be married, however, they revealed in March 2022 that they had split up after four years of dating.