General Facts and Figures
Full name: Jaycee Lee Dugard
Net Worth: Received $20 million settlement from California State Assembly and Gov. Arnold Schwarzenegger
Occupation: Writer
Birthday: May 3, 1980
Birthplace: South Lake Tahoe, California
Date of Her Kidnapping: June 10, 1991
Date of Her Reappearance: August 26, 2009
Birth Sign: Taurus
Spouse: Unknown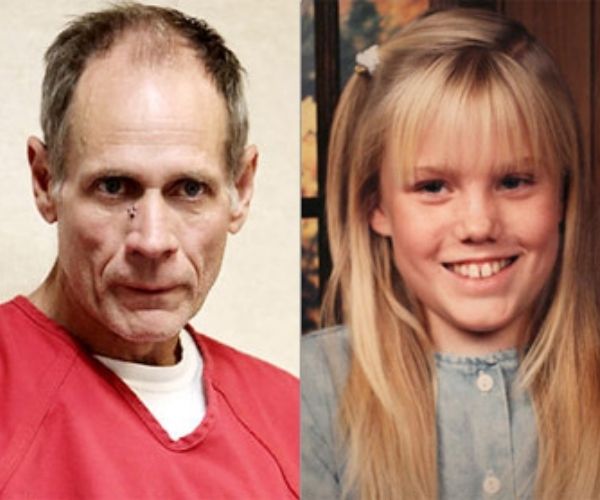 Dugard was kidnapped from outside her home in South Lake Tahoe on June 10, 1991, when she was 11. Her stepfather, Carl Probyn, happened to see the abduction from his garage window.
He attempted to chase the kidnappers' car down on his bike but was unsuccessful. It was Probyn who informed the police, who enlisted the support of the FBI to look for clues to find the abducted child.
The search party included search dogs, aircraft, and personnel on foot, but to no avail. There was no trace of her in the vicinity.
She would eventually be discovered 18 years later, in Antioch, California, where her abductors, Phillip Garrido and his wife Nancy Garrido, had held her captive in the backyard of their home.
Dugard lived in captivity for 18 years. During the years she was held captive, she was raped repeatedly by Phillip, the primary offender in the case.
She had two children in captivity, both girls. They were 15 and 11 when they were rescued in 2009. In her memoir, A Stolen Life, Dugard says the first time her captors brought her cooked food was when they informed her that she might be pregnant.
She learned about giving birth from watching videos on the television provided by her captors (on which she was not allowed to watch the news).
Dugard was also gaslighted and provided with lies about the life she had left behind. The psychological trauma of the captivity was so intense that Dugard has said she was not sure she had a life to return to, should she manage to escape.
Her abductors had her convinced that her family did not love her. Her initial interaction with Nancy, seven months into her abduction, involved profuse apologies and warmth. But Dugard has said Nancy partook in the manipulation and abuse.
Dugard maintained a journal through most of her captivity years, in which she describes feeling depressed, alone, and traumatized.
There were times that her emotional trauma and loneliness would lead her to cherish and look forward to any human interaction, even if it was with her kidnappers. While in captivity, Dugard had been rechristened "Allissa" by her kidnappers.
She was primarily kept in a makeshift studio that was soundproofed. There were also tents in the backyard that housed her during her captive years. T
The photographs clicked by inspectors of the Garrido home showed that the couple had built entire living quarters in their backyard, which was not investigated for 18 years.
The backyard was covered by tall trees and could easily be missed from the front of the house. Garrido's neighbors, the Whites, said they never suspected anything out of the ordinary.
In retrospect, they do remember the fence being built up and trees being planted in the backyard overnight. Other neighbors had seen Dugard's daughters in the backyard and knew that they did not go to school.
Some were under the impression that they were homeschooled, but there was never any impression that anybody was being held against their will. The neighbors thought Phillip was odd but were reassured when parole officers came to visit occasionally.
Phillip's parole officer reportedly went into the backyard on one of his visits but did not get the impression that children were living there.
Another complaint made by a neighbor about suspicious activity in the Garrido backyard also did not amount to an investigation. The Garridos were reportedly only questioned at their front door.
It was only after the arrests that their neighbors learned of Phillip's sexual transgressions and the fact that he was a registered sex offender.
Dugard was rescued after a parole investigation into Phillip was carried out. Phillip, along with Dugard's two daughters, had visited the UC Berkeley campus to inquire about holding an event.
On campus, the trio's behavior was perceived as suspicious, leading to a background check on Phillip. It was found that he was a registered sex offender and was already on parole for kidnapping and rape.
When his parole officer was contacted, he expressed surprise that Phillip had daughters.
Jaycee initially referred to herself as "Allissa" in an attempt to cover for Phillip. But after repeated interrogations, Phillip broke down and confessed, revealing Dugard's true identity.
Dugard and her family filed a suit, saying that the government had managed to monitor Garrido, despite the fact that he was on parole for repeated offenses and was a registered sex offender.
Authorities repeatedly ignored Phillip's failed drug tests. Dugard describes that a lot of the perverse sexual acts Phillip forced her to perform, were performed under the influence of drugs.
The family later learned that they would be awarded $20 million from the State of California for Phillip's failed supervision.
The couple was charged with 29 felony counts, including kidnapping, rape, and false imprisonment.
Phillip was sentenced to 431 years to life imprisonment, and Nancy was sentenced to 36 years to life imprisonment.
Phillip was also suspected of having been involved in another kidnapping case in California.
Social Аctivities
The JAYC Foundation was started by her. Her goal is to provide the assistance that families who have endured such traumatic events require.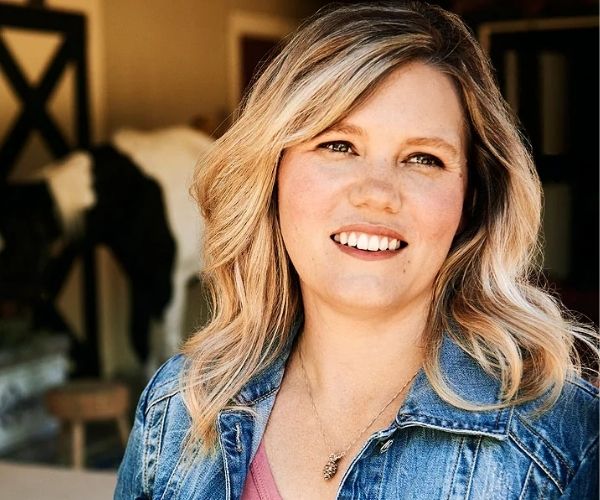 Dugard reunited with her mother, Terry Probyn, in her childhood home. She maintains the privacy of her two daughters strictly and wants them to have a life free of stigma.
In an interview with Diane Sawyer, Probyn and Dugard both spoke of Dugard's daughters. Upon being asked if the daughters wished to meet Phillip, their biological father, Probyn and Dugard both said they would be uncomfortable, but if it were something the girls desired, they would not be stopped.
Dugard has also written two memoirs since being rescued and rejoining life and society. The first, A Stolen Life (2011), recounts her harrowing experiences while in captivity.
It was written as a means of therapy to deal with her 18-year-old trauma. Her second memoir, Freedom: My Book of Firsts (2016), was a more hopeful and optimistic venture that looked to her future and the things that she was discovering for the first time in nearly two decades.
The book details the joys of her newfound freedom and the hardships of adjusting to a new kind of life on her own.
Where Are Jaycee Dugard's Daughters ?
Angel and Starlet Dugard reportedly clung to Phillip Garrido in 2009, despite claims they were demure and sheltered around their father and in public.
Having formed an emotional link with him over the years, they grieved when he was released. Now that the girls know the truth and have counseling and family support, they may live normal lives.
.