Quick Facts
Full name:

Dolores Janney Rivera Saavedra

Net Worth:

$25 million

Occupation:

Singer and Reality Television Star

Birthday:

July 2, 1969

Date of Death:

December 9, 2012

Birthplace:

Long Beach, California

Birth Sign: Cancer
Marital status: José Trinidad Marín from 1984 to 1992, Juan López from 1997 to 2003, Esteban Loaiza from 2010
About Jenny Rivera
Born on July 2, 1969, Dolores Janney Rivera Saavedra, popularly known as Jenni Rivera was a Mexican-American singer. Born in Long Beach, California, Rivera was renowned for her albums in Spanish and for producing many reality TV shows featuring her family and was also a producer, songwriter, spokesperson, philanthropist, and actress.
Jenni Rivera was known for her signature-style Ranchera and Banda music. Her most popular Spanish albums included Jenni, La Diva En Vivo, La Gran Senora, Rebelde Y Atrevida, Tema Eva Luna and Parrandera. Rivera was nominated for 4 Latin Grammys. She was also named the "Top Latin Artist of 2013" and also the "Best-Selling Latin Artist of 2013" by the Billboard magazine.
Jenni Rivera was acknowledged for her extensive contribution to Banda music, which is predominantly a male-dominated genre of music. During her musical career which lasted for 2 decades, Rivera released 11 studio albums.
Early Years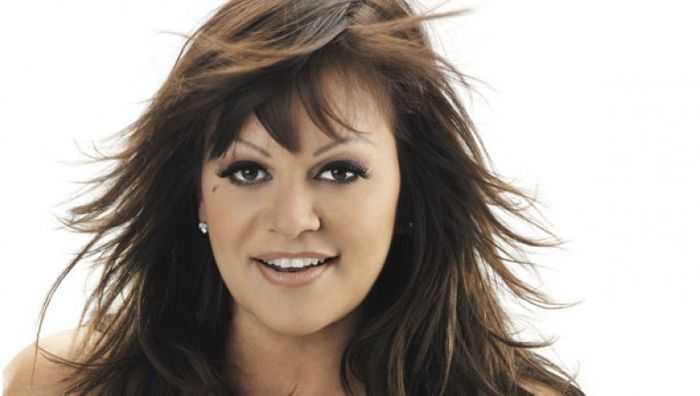 Rivera's parents, Pedro Rivera and Rosa Saavedra were immigrants from Mexico. Rivera and her 5 siblings grew up in a musical household and Jenni were introduced to Mexican and Banda music by her family. Rivera became pregnant when she was 15 and was sent out of the home by her parents.
In 1984, she married José Trinidad Marín, the father of her child and had 2 more kids with him. Rivera's married life of 8 years was filled with physical and mental abuse. However, despite all that, she completed her education. She then attended California State University and got a degree in business administration and she then went on to work in the real estate business.
However, her volatile marriage to Marin led to depression and she attempted suicide twice. Finally, Rivera left Marin and reconciled with her parents and began working for Cintas Acuario, her father's record label, where she discovered her dream – singing.
Rivera's Marriages
Jenni Rivera was first married to Jose Marin in 1984 and the marriage ended in 1992. Rivera performed in bars when she met Juan Lopez. She married Lopez in 1997 and in 2007 Lopez was sent to prison for drug dealing. Rivera had two children with him; however, the marriage ended in 2003 because of Lopez's infidelity and Lopez then died in jail in 2009.
Rivera then married the baseball player, Esteban Loaiza in 2010, until 2012 when they separated. Rivera and Loaiza filed for divorce; however, the divorce was not finalized because of Rivera's death in 2012. Rivera has three children with Jose Marin and two children with Juan Lopez.
Family Scandals
Rivera's popularity in the Spanish music scenario started rising but soon ground to a halt when a series of scandals rocked Rivera's family. She discovered that her first husband, Jose Marin had molested her sister and daughters. For 9 years he was on the run and evaded being captured. In 2006, he was sentenced to imprisonment for 30 years. Rivera's second husband, Juan Manuel Lopez was caught for dealing drugs and was sentenced to 10 years in jail. He died in prison in the year 2009.
Rivera's Music Career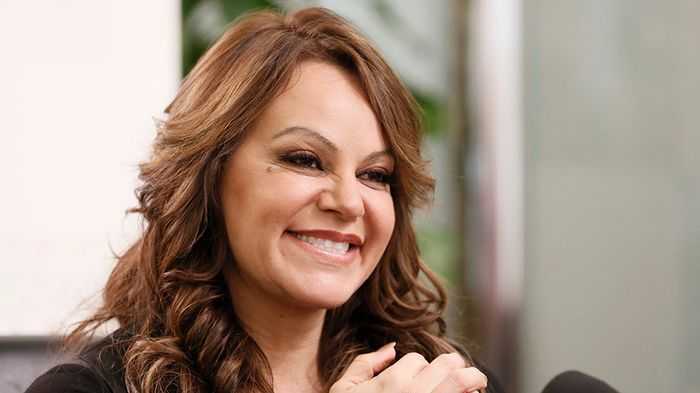 Jenni began singing from when she was very young; however, on Father's Day in 1992, she made her first recording as a tribute to her dad. It was quite a challenge for Rivera to break into the Mexican music industry, which was predominantly male-dominated. Rivera released her music album Farewell to Selena independently. This album was a tribute to Selena Quintanilla-Pérez, who was known as the "Queen of Tejano" music.
In 1999, Jenni signed up with Sony Music and released her studio albums Si Quieres Verme Llorar and Reyna de Reynas. However, these did not become commercial successes. In 2000, she released her third album Que Me Entierren Con la Banda, which was a huge success and finally Rivera found her place in the Mexican music industry. In 2001, she released her 4th and 5th albums Dejate Amar and Se las Voy a Dar a Otro, which were very successful.
In 2005, her album Parrandera, Rebelde y Atrevida reached the top 10 on the Billboard Top Latin Albums Charts and the RIAA (Recording Industry Association of America) certified the album as Double Platinum. In 2007, Rivera's 9th album Mi Vida Loca was released and it was No. 1 on the "Regional Mexican Albums" chart and also won the "Regional Mexican Album of the Year" at the Latin Billboard Music Awards in 2008.
Her 10th album Jenni earned several awards and became Rivera's biggest commercial success. She received her second "Lo Nuestro Award" for Banda Artist of the Year. The album Jenni reached the No. 1 spot on the Billboard Top Latin Albums chart in the US and No. 27 on the Top 100 chart in Mexico.
In 2009, her album La Gran Senora was released and was ranked No. 2 on the Billboard Top Latin Albums chart in the US. And, at the Latin Grammy Awards, the album was also nominated for the "Best Ranchero Album".
Rivera's Other Careers
Rivera's hardships in life inspired her to do charity work. Not only did she advocate for hardworking women in society via her music, but she also campaigned hard for women's rights. She was named the spokesperson for the National Coalition Against Domestic Violence in the year 2010 and she also started the Jenni Rivera Love Foundation with the aim of helping women who are victims of domestic violence, children suffering from cancer and immigrants.  August 6 was declared as "Jenni Rivera Day" officially by the Los Angeles City Council.
Jenni produced and starred in many reality television series featuring her family such as Jenni Rivera Presents: Chiquis & Raq-C, in 2010, I Love Jenni, in 2011 and Chiquis'n Control, in 2012. She worked as a coach in the second season of the Mexican talent show La Voz…Mexico.
Apart from these television shows, she also started her businesses and launched Divine Music, Jenni Jeans, Jenni Rivera Fragrance, Divina Cosmetics, and Divina Realty. In 2012, Rivera was named as one of the "Top 25 Most Powerful Women" by People en Espanol. In April 2013, Rivera's debut film, Filly Brown was released, where Rivera portrays the role of a drug-addicted mother who is in prison.
The Tragic End of Jenni Rivera
In a tragic end, the 43-year-old Rivera died in a major plane crash on December 9, 2012. The business jet in which Rivera was traveling crashed near Monterrey, Mexico, where she had performed at the Monterrey Arena the previous day. At the end of the show, after the press conference, Rivera and 4 of her staff departed for Toluca, Mexico and the plane with the passengers and crew crashed near Iturbide, Nuevo Leon.
Rivera was buried at the All Souls Cemetery, Long Beach, California on December 31, 2012, and in a fitting tribute to Rivera, on the day of the memorial, the Latin radio stations played her song La Gran Senora.