Full name: Liliane Rudabet Gloria Elsveta
Net Worth: $6 Million
Occupation: Actress
Birthday: June 10, 1983
Birthplace: New York, New York, United States
Birth Sign: Gemini
Spouse: Adam Kimmel
Leelee Sobieski is an American actress who has starred in productions such as The Glass House, Joy Ride, and Deep Impact, among others. She is currently on hiatus from her acting career and enjoying her personal life, but in the past, she has developed a very versatile resume that is filled with movies and television shows of all types.
Liliane Rudabet Gloria Elsveta Sobieski was born on June 10, 1983, in New York City to parents Jean, a French-born painter, and Elizabeth, a writer and film producer. She graduated from her high school, Trevor Day School, in 2001, then attended Brown University to study fine art and literature. However, as a teenager, she gained roles as an actress, including the movies Deep Impact and Eyes Wide Shut in 1998. In 1999, she gained notoriety for her role in the movie Joan of Arc, for which she earned Golden Globe and Emmy award nominations.
In 2008, Sobieski married Matthew W. Davis, an American actor, but the marriage didn't last. She then married Adam Kimmel, the son of real estate developer Martin Kimmel, on August 31, 2010. The couple has two children. In December of 2009, their daughter Louisanna Ray was born, and their son Martin was born in August of 2014. She also has a huge following on Facebook, Twitter, and Instagram, where she shares details of her life with her many followers.
Although Sobieski's career was short-lived, her net worth is estimated to be around $6 million. She is 5' 10", weighs around 135 pounds, and has blonde hair and blue eyes. She got her start when a talent scout came to her private school and began looking around the cafeteria for his next superstar. When she was only 11 years old, she auditioned for a role in Interview with the Vampire: The Vampire Chronicles, but she lost out to Kirsten Dunst. That same year, however, she won a part in the TV movie Reunion, which starred Marlo Thomas.
In 1995, Sobieski starred in A Horse for Danny, and three years later, she starred opposite Elijah Wood in the movie Deep Impact. Because of her performance in this movie, she attracted the attention of many high-profile producers and directors in Hollywood, which led her to her role in Joan of Arc in 1999. She received an Emmy nomination for this role.
She did another movie in 1999 – the movie Eyes Wide Shut with Tom Cruise. The movie was directed by Stanley Kubrick, and Sobieski formed a deep friendship with the director while filming the movie. In fact, she was devastated when Kubrick died soon after the movie was completed. Her other movies include Never Been Kissed with Drew Barrymore in 1999, The Glass House with Diane Lane in 2001, and Here on Earth with Josh Hartnett and Chris Klein in 2000.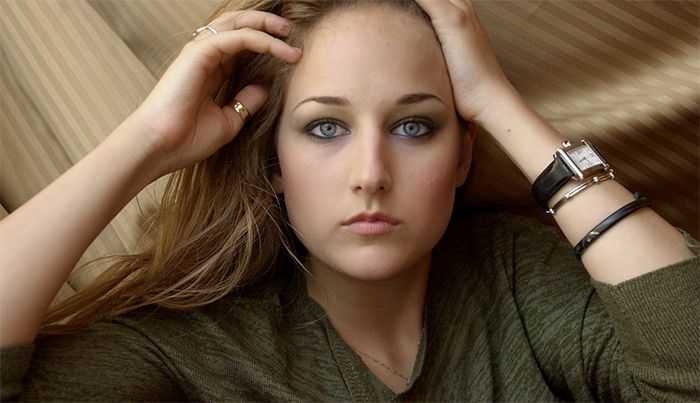 Some details about Leelee Sobieski include:
In addition, a few of her many memorable quotes include:
"I'm a hopeless romantic with a dirty mind."
"I think people really don't like cops so much; they're kind of rude to them or treat them like they can't see them."
"Honestly, ever since I've been married, the part of a job as an actress where you have to kiss other people, I find totally bizarre."
"I, like many people, am constantly on my phone."
Sobieski was also in Jessica Simpson's music video for her song titled Where You Are, and she was number 29 on the list of "Hot 100 of 2002" published by Maxim magazine.
Getting Out Of a "Gross Industry"
In gloomier movies like Joy Ride, The Glass House, and 88 Minutes alongside Al Pacino, Sobieski continued to perform well into the 2000s. In the historical miniseries Joan of Arc and Uprising, there was also work that was nominated for an Emmy and a Golden Globe.
However, she had moved on by the beginning of the 2010s, making cameo appearances on Drop Dead Diva and The Good Wife in addition to starring in the ill-fated 2012 CBS police thriller NYC 22.
She subsequently made the decision to completely give up acting.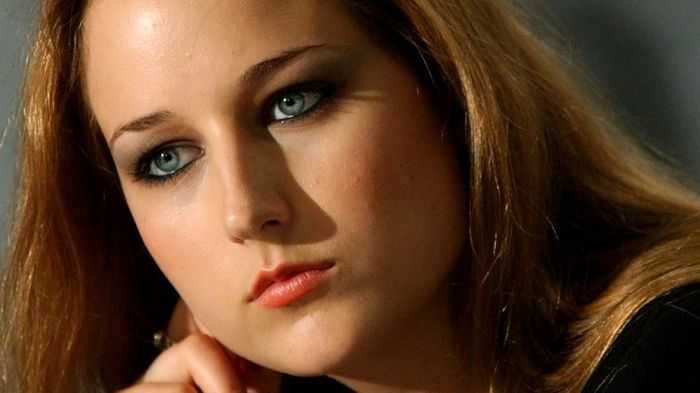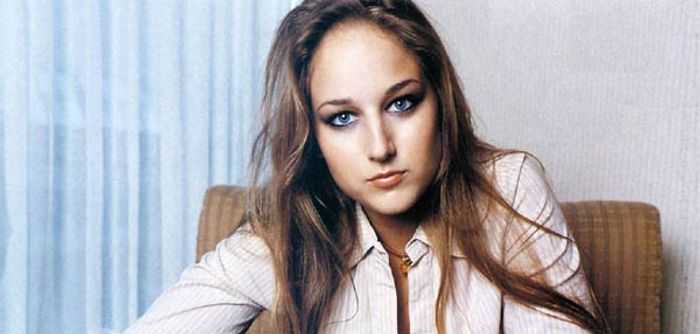 Sobieski is about more than just acting, however. She loves to paint and sculpt and even had an exhibit in 2018 titled "Channels," which opened in the Williamsburg section of Brooklyn. Her work is considered abstract, and she loves to use bright colors and textured shapes that are floating in white or black backgrounds. She displays all of her artwork under her married name, Leelee Kimmel.
There is little doubt that Leelee Sobieski is a multi-talented individual, and even though she is taking some time off to enjoy her family life, most fans are secretly hoping that one day she will come back to the world of acting so that she can entertain them once again.