General Facts and Figures
Full name:

Leif Per Nervik 

Net Worth: $100 000 – $500 000
Occupation:

Actor, Musician

Birthday:

November 8, 1961 (age 57)

Birthplace:

Hollywood, California

Birth Sign:

Scorpio

Marital status:

Unmarried
Highlights
Leif Garrett was born in Hollywood, California, and has been in show business from an early age. His parents, Carolyn Stellar and Rik Nervik, were also actors.

In 1969, Garrett made his feature film debut with the movie

Bob & Carol & Ted & Alice

.

In 1977, he launched his music career with the single

Come Back When You Grow Up

. The previous year, he had signed a five-album contract with Atlantic Records.

The biggest hit of his musical career is a song called

I Was Made for Dancing

.

In 2010, Garrett spoke publicly about his battle with substance abuse. He was on the reality show

Celebrity Rehab

.
Early Years and Child Acting Career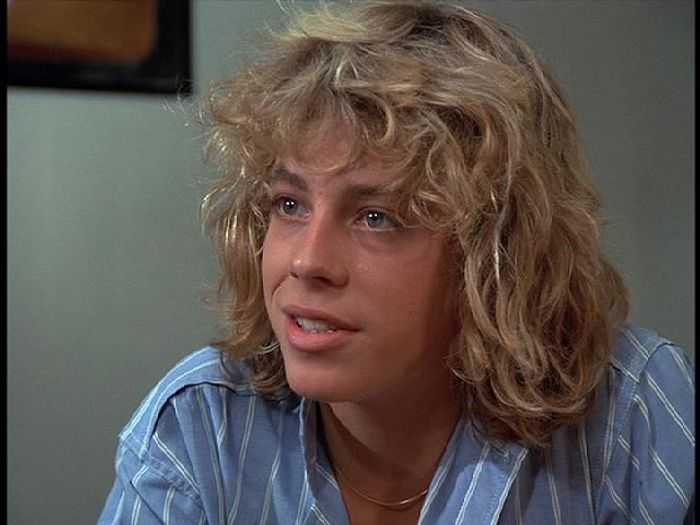 Garrett was born in Hollywood, California, to actor parents Carolyn Stellar and Rik Nervik. He has been in show business since the age of five. His sister Dawn Lyn and he enjoyed a fair amount of screen space as child actors.
At the age of eight, he made his debut in a feature film, Bob & Carol & Ted & Alice. He also played Mike Pusser, the son of the protagonist, in the Walking Tall movie series, released two years apart in 1973, 1975 and 1977. He also had a recurring role of Zack Russell on the TV series by ABC, called Family.
A turning point in his acting career at a young age was the role of Endy Karras in 1975. The role was in a 12-week CBS drama series called Three for the Road, following the journey of a father (played by Alex Rocco) and his two sons (Vincent Van Patten played Garrett's older brother) after the death of their wife and mother. The trio sells their house, buy a recreational vehicle and travel through the United States. This series is what led to Garrett's status as a 'teen idol.' He soon became a household name among teenage girls and appeared in several teenage magazines, like Tiger Beat.
His acting career through the 70s maintained his teen idol status. He essayed roles in Italian or "Spaghetti" Western films, like Kid Vengeance and God's Gun. He had the titular role in the television film Peter Lundy and the Medicine Hat Stallion.
In 1977 he launched his musical career and his acting career took a backseat for a few years. Upon his return to acting in the early 1980s, he starred in films like Thunder Valley, Shaker Run, Delta Fever and Cheerleader Camp.
Music Career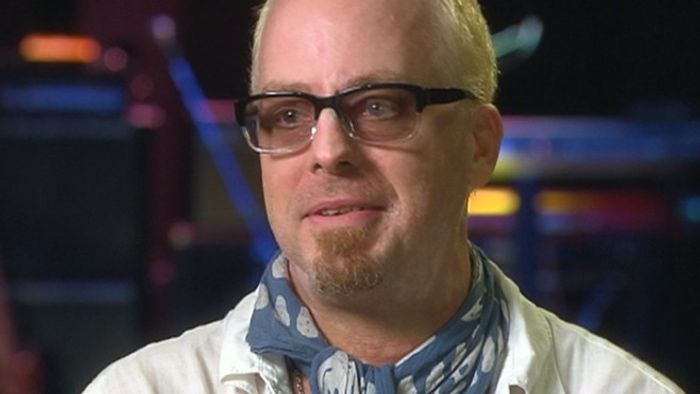 In 1977, Garrett diversified and forayed into music. A year before that, he had already signed a five-album contract with Atlantic Records. His first single was called Come Back When You Grow Up and his first album was eponymously named Leif Garrett. The hits of this album were mostly covers of popular songs from the 1950s and 60s.
His second album, Feel the Need, was with Scotti Brothers Records. The first single from the album, I Was Made for Dancing, is one of the greatest hits of his career. Through the 1980s, he focused on his acting career and did not produce music.
He came back to the music scene with vengeance in the 90s. At the end of the decade, he formed a band called Godspeed, along with Christopher Wade Damerst and Michael Scott (of Distortions and Deadtime Stories fame). The band recorded a three-song EP, produced by Garrett's home label Tongue and Groove Records. The songs were debuted on The Rosie O'Donnell Show, but the band broke up after only a few performances.
In 2003, Garrett appeared as himself in the David Spade film Dickie Roberts: Former Child Star, for which he also co-wrote and sang the titular song, Former Child Star.
Struggle with Substance Abuse
Garrett's off-screen life has been full of hardships and struggles with substance abuse. The former teen idol admitted to taking drugs at the age of 14. A few days before his eighteenth birthday, his drug use altered his life permanently when Garrett crashed his car when he was high. His best friend Roland Winkler was in the car with him and became permanently paralyzed from the waist down. Garrett fought a long-drawn court battle with Winkler, which was eventually settled out of court. But the aftermath of the accident that made his friend a paraplegic has left its scars in Garrett's psyche. Garrett and Winkler reportedly remained in touch until the latter's death in 2017.
In the years since the accident, Garrett has had a few skirmishes with the law and has struggled with substance abuse over the years. In 1999, he was arrested after he was allegedly caught trying to buy heroin from undercover cops. He was arrested for possession of cocaine in 2004 and in 2006, when he was caught for traveling without a ticket on the Los Angeles Metro, it was discovered that he was carrying heroin. Over the years, Garrett has been in and out of live-in rehabilitation programs. He has spoken openly about his struggle with substance abuse as a participant of the reality TV show Celebrity Rehab.
Garrett offered advice to another teen idol who came several years after him, Justin Bieber. Garrett warned Bieber to "not believe your own publicity." In an interview with Fox News, Garrett described how tricky getting fame and money at a young age can be. "Every scumbag, every drug dealer, every chicken hawk wants a piece of you," Garrett lamented.
Where Is He Now?
Through these years, Garrett has continued to be in the public eye and has tried to work on his musical career. He has also forayed into reality television with appearances on the celebrity edition of Fear Factor. However, one of the most significant reality television appearances was his participation in the fourth season of Celebrity Rehab, where he shared with the public the struggles of his substance abuse problem. During the course of the show, he was also visited by his sister Dawn Lyn and mother Carolyn Stellar, who was battling stage-4 lung cancer at the time.
Apart from his appearance in Spade's film, Garrett has exhibited a sense of humor several times and displayed the ability to laugh at his own hardships. In 2008, Garrett joined the cast of The Smoking Gun Presents: World's Dumbest, a TruTV show in which celebrities would provide hilarious and insightful commentary on their brushes with the law. Garrett acted in a number of sketches detailing the circumstances of his arrests and skirmishes with the law. In fact, he even went on to reenact one of his arrests, with two other actors playing police officers.
Garrett also collaborated with punk rock artist and musician Craig Else to release two singles, which was distributed via the Internet. The songs were called Everything (2010) and Help You, Make You (2012). The duo also recorded and released a cover of Neil Young's Old Man. Garrett has also announced that his highly anticipated memoir, titled Idol Truth, is set to come out in July 2019. The memoir is said to contain many rare photographs from Garrett's own collection and several stories that have never been made public before.