Quick Facts
Full name:

Lindsay Jean Wagner

Net Worth:

$15 Million

Occupation:

Journalist and Actress

Birthday:

June 22, 1949

Birthplace:

Los Angeles, California

Birth Sign: Cancer
Spouse: married to Allan Rider from 1971 to 1973, Michael Brandon from 1976 to 1979, Henry Kingi from 1981 to 1984, Lawrence Mortorff from 1990 to 1993
Actress, author and activist, Lindsay Jean Wagner is renowned for playing the leading role in the Sci-Fi TV series, The Bionic Woman, where she starred as Jamie Sommers, an action character. Lindsay played this role first on the series The Six Million Dollar Man and the character became a pop-culture icon of the 70s.
In 1977, Lindsay won an Emmy Award for "Outstanding Lead Actress in a Dramatic Role." Lindsay started her professional acting career in 1971 and has played various roles and has had an extensive career in acting in several television and film productions.

Born on June 22 in the year 1949, in Los Angeles, California, Lindsay's parents William Wagner and Marylin Wagner divorced when Lindsay was seven years old and Lindsay and her mother moved to Eagle Rock near Pasadena, California. She then moved to Portland, Oregon, with her mother and stepfather and joined David Douglas High School.
After she graduated, Lindsay enrolled in the University of Oregon, where she studied for a year before she joined Mt. Hood Community College, Portland. Lindsay dropped out of college when she was diagnosed with dyslexia, and this made it very difficult for her to study and moved to Los Angeles.
It was a chanced accident that brought Lindsay into acting when she was 12 years old. Lindsay was babysitting for James Best, a family friend, who advised that she joined his acting classes, and this was the turning point in her life.
James Best cast Lindsay in This Property is Condemned by Tennessee Williams, where she made her debut on stage. Lindsay also started modeling and often worked with Linda Gray, the model and actress, who was also her aunt.
In 1968, after Lindsay dropped out of college, she joined as the main singer in a rock band. Then she returned to Los Angeles to follow her career in acting.
Throughout the early 1970s, Lindsay acted in small roles in several TV shows, including in 5 episodes of Marcus Welby, M.D, and in 2 episodes of The Rockford Files.
Lindsay moved into film roles in 1973, when she was cast by Universal Studios in Two People and this was her first lead role in a feature film. She also co-starred in the movie The Paper Chase by 20th Century Fox.
In 1975, under a contract with Universal, Lindsay starred in a role in the show Six Million Dollar Man. Lindsay was cast in the role based on her appearance in a couple of episodes of The Rockford Files.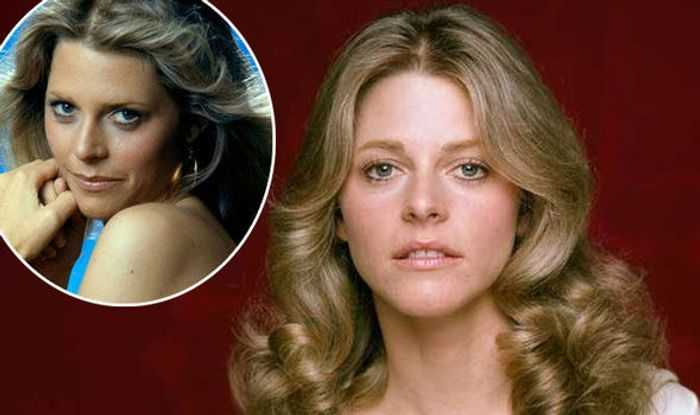 In the show The Six Million Dollar Man, Lindsay starred in the role of Jamie Sommers, the former tennis player also the childhood sweetheart of the secret operative Colonel Steve Austin or the Six Million Dollar Man, played by Lee Majors.
In the 2-part episode called The Bionic Woman, Lindsay is injured critically in an accident while skydiving. Steve Austin equips her with bionic implants just like his own; however, Jamie's body does not accept the bionic parts and she dies.
The response to the character of The Bionic Woman was so overwhelming that Universal Studios received massive fan mail asking for the return of the character. The death of the character was then retconned into a story that was converted into a "near-death" followed by a "secret recovery." And Lindsay was then re-signed by Universal at 10 times more than her original contract, and the character of Jamie Sommers was revived for a 2-part episode. This was then followed by a separate spin-off series, The Bionic Woman, that started in January 1976 and subsequently ran for 3 seasons.
In 1976, Lindsay also co-starred in Second Wind, a Canadian film opposite James Naughton. She also made several appearances in many episodes in The Six Million Dollar Man. The role in The Bionic Woman propelled Lindsay to iconic status and launched her into a very successful and long acting career.
After the show The Bionic Woman was canceled in 1978, Lindsay continued to act in several TV mini-series, shows and films. She starred in the highly-rated 1980 TV show Scruples, and between 1987 to 1994, she worked in 3 "Bionic" reunion movies made for TV along with Lee Majors. In 1980, she starred in Nighthawks with Silvester Stallone, Callie and Son with Michelle Pfeiffer and in 1984, she starred in 2 more TV series Jessie in 1984 and A Peaceable Kingdom in 1989. Lindsay also starred in an episode of the series The Fall Guy in 1983.
All through the 1990s and 2000s, Lindsay continued to act, although the roles were not very prominent. She acted in Ricochet, an action movie in 1991 and other films such as Thicker Than Water along with Melissa Gilbert and Buckaroo: The Movie, in 2005 and in 2006, she made an appearance in Four Extraordinary Women. Lindsay then starred in the SyFy Channel's drama, Warehouse 13, as Dr. Vanessa Calder and again in 2001, played the character in the sister show of SyFy Channel, Alphas.
In 2013, Lindsay started teaching acting and directing for Television and Film, Motion Picture Production at the San Bernardino Valley College, South California, as an adjunct faculty. In the year 2015, Lindsay played the role of Barbara Bishop in Episode 10, Season 13 of NCIS. Overall, Lindsay has starred in more than 40 television films, 12 full-length feature films and 5 mini-series.
As a holistic medicine student and a vegan, Lindsay started writing, as well as co-authoring books based on beauty and health in the 1980s. Some of Lindsay's books are: Lindsay Wagner's New Beauty: The Acupressure Facelift in 1987, 30-Day Natural Facelift Program in 1988, and The High Road to Health: A Vegetarian Cookbook, in 1990.
Lindsay joined Teen Talking Circles (earlier called the Daughters and Sisters Project), which is a non-profit organization that assists young teens in making a smooth transition into adulthood in 1993. Lindsay also founded the "Peacemakers Community," which is a group that helps to prevent domestic violence, in the year 2004.
In her lifetime, Lindsay married 4 times and has 2 sons Dorian and Alex, whose father is Henry Kingi, a stuntman, whom Lindsay met on the sets of The Bionic Woman. Lindsay continues to act in television movies, but she also travels a lot in the US and Europe, conducting several retreats and workshops.
Called the "Lindsay Wagner's Quiet the Mind & Open the Heart Experiential Workshops and Retreats," the program focuses on awakening the compassion, joy, loving nature and creativity in individuals. Lindsay has led a varied life, as an actress, writer, counselor, teacher and activist, but she claims that her whole life has a sole purpose and that is "all about sharing."
Net Worth
According to several sources. Lindsay Wagner has an estimated $15 million in net worth as of 2022.