General Facts and Figures
Full name:

Miranda Taylor Cosgrove

Net Worth: $10 million
Occupation:

Actress and singer

Birthday:

14 May 1993

Birthplace:

Los Angeles, California

Birth Sign: Taurus
Marital status: Unmarried
Synopsis
The American actress and singer, Miranda Taylor Cosgrove (aka Miranda Cosgrove) was born on 14th May 1993. At the age of 7, she started making appearances in many television commercials. She first made her debut in films in 2003, when she played the role of Summer Hathaway in the movie, School of Rock.
She then played many small roles on television, before she got her major break in Drake and Josh, the Nickelodeon TV series, where she played Megan Parker. She then played the role of Carly Shay in the teen sitcom, iCarly, in 2003 until 2012.
Cosgrove was paid around $180,000 for every episode of iCarly, which made her the 2nd highest-paid child actress on TV and later in 2012, Cosgrove made it to the Guinness Book of World Records as the highest-paid child star.
In 2010, Cosgrove was the voice of Margo in the film Despicable Me and in its sequels too. She played the role of Shea Moore in the sitcom, Crowded in 2016, which was quite short-lived. In 2008, Cosgrove made her debut in music with the soundtrack album for iCarly, in which she performed 4 songs.
She then released her extended play, About You Now, in 2009. Cosgrove released Sparks Fly, her debut studio album in April 2010, which was followed by her 2nd extended play in 2011 titled, High Maintenance. The extended play's single, Dancing Crazy, rocked the US Billboard Adult Pop Songs at No. 40 and on the Billboard Hot 100, it featured at No. 100.
Early Years
Miranda Cosgrove was the daughter of Chris (aka Casey) and Tom, who owned a dry-cleaning business and she was born on 14 May 1993 in Los Angeles, California.
When Cosgrove was 3 years old, while singing and dancing at the restaurant, Taste of L.A. in Los Angeles, she was spotted by a talent agent, who approached her mother and her for modeling. Cosgrove took up the offer and appeared in TV commercials for Mello Yello and McDonalds.
When she was 7 years old, she auditioned for television and theatre roles because she realized that she loved modeling and acting.
Career
2001 – 2006
Cosgrove made her first TV appearance in 2001 in Smallville's pilot episode as the voice of Lana Lang. She then made her debut in films in School of Rock in 2003, where she played the role of Summer Hathaway. The movie was a huge box office hit and grossed more than $131,282,949 across the world and received a score of 91% on Rotten Tomatoes.
Cosgrove got her first major role on TV in the Nickelodeon show, Drake & Josh, in 2004, where she played the role of Megan Parker, the younger sister of the main characters Drake  and Josh.
She also made a guest appearance in the special episode of What's New, Scooby Doo, the animated series and also a guest appearance in an episode of Grounded for Life, where she played the role of Jessica.
Cosgrove then appeared in the film by Cartoon Network, Here Comes Peter Cottontail: The Movie, where she played the role of Munch, the female mouse. She also made a guest appearance in 2 episodes of Lilo & Stitch: The Series, an animated comedy, which was telecast on Disney.
She then landed her 2nd major role in the comedy film, Yours, Mine & Ours, where she played the character of Joni, which did not have a lot of success at the box office. Cosgrove then appeared in her 3rd film, Keeping Up with the Steins, which was a box office failure.
2007–2012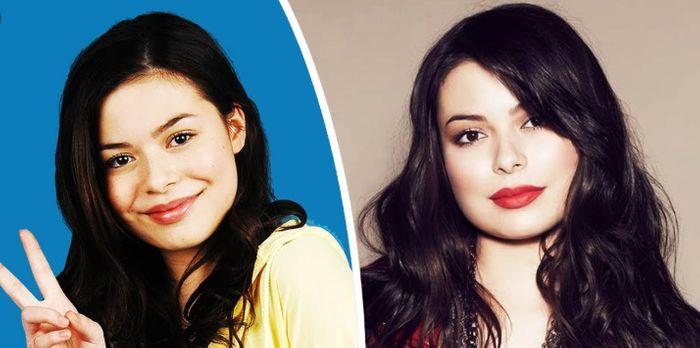 Cosgrove then appeared in many Nickelodeon TV series such as Zoey 101, Unfabulous, etc. But at this time, Cosgrove was also featuring in her own show called iCarly, which was released in September 2007. The unique aspect of the show was that viewers could send in their own videos, which were included in the show.
The audience loved the concept and by mid-2008, the show was the 3rd highest rated among the 9-14-year olds. The extended episode, iCarly Saves TV, was the most-viewed show on television in June 2008.
In September 2007, the final episode of Drake & Josh was telecast. Cosgrove began her debut in music with the theme song for iCarly, Leave It All to Me, which was released in December 2007 and the iCarly soundtrack was released by Columbia Records in June 2008, featuring 4 songs that were performed by Cosgrove and it featured at No. 1 on the BillboardKid Albums chart.
In 2009, Cosgrove released About You Now, her 1st solo recording, which had 5 songs. In 2009, Cosgrove was named as one of the Female Pop Rookies by MTV. In April 2010, Cosgrove released her debut album, Sparks Billboard 200.
In February 2012, Cosgrove signed up with Neutrogena, the skincare and cosmetics company, as their brand ambassador. In March 2010, she signed up for an additional 26 episodes of the show iCarly. In 2010, Cosgrove recorded for the voice of Margo, in the 3D film, Despicable Me. Cosgrove revealed her new EP, High Maintenance in January 2011.
Cosgrove went on her debut tour, Dancing Crazy Tour to North America to promote her album Sparks Fly. She traveled from Missouri to Ohio and continued the tour to promote High Maintenance, her 2nd EP. In July 2011, her tour was called Dancing Crazy Summer Tour and Cosgrove performed in fairs and music festivals across the US and Canada.
Cosgrove released her iSoundtrack II, her 2nd iCarly soundtrack, in January 2012. And, in May 2012, it was announced that the 7th season would be the last one for iCarly and the final episode, iGoodbye was telecast on 23 November 2012.
2013 – Present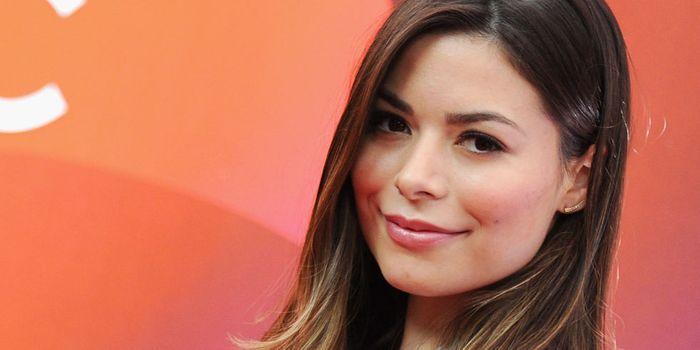 The NBC series, Girlfriend in a Coma, written by Liz Brixius was announced and Cosgrove was slated to play the role of Evie in the show. However, the project went through a lot of problems and was eventually canceled. In June 2013, Cosgrove against lent her voice as Margo in the film, Despicable Me 2 and then she appeared in short animated films, Gru's Girls and Training Wheels. 
Cosgrove dubbed for the animated movie, A Mouse Tale in 2014 and then she appeared in The Intruders, a horror film, where she played the role of Rose. Cosgrove then featured in the comedy series, Crowded, where she played the role of an MIT graduate. The series was telecast in March 2016, but after the 1st season, it was canceled.
Personal Life
Cosgrove wanted to be a veterinary doctor before becoming an actress. From Grade 6 onwards, she was home-schooled. She was accepted at NYU (New York University) and USC (University of Southern California) in 2011. But finally, she decided to study at USC, so that she could stay close to her family and also pursue her acting.
Initially, Cosgrove decided to major in film; however, later, she switched to psychology. Cosgrove is a huge fan of Orlando Bloom and Rachel McAdams and her interests include fencing, playing the guitar and horse riding. During her childhood, Cosgrove struggled with body image issues.
Charity
Cosgrove is very actively involved in philanthropic activities and she supports St. Jude Children's Research Hospital, Memphis. She also works with other children's hospitals and one of her most favorite charities is Education Through Music. Cosgrove is the spokesperson for the organization, Light the Night Walk, which helps to create awareness for blood cancer.