Full name: Molly Ephraim
Net Worth: $1 Million
Occupation: Actress
Birthday: May 22, 1986
Birthplace: Philadelphia, Pennsylvania
Birth Sign: Gemini
Marital status: Unmarried
Molly Ephraim is an American actress who has appeared in movies and television shows such as Last Man Standing, Law & Order, Royal Pains, Hench at Home, Paranormal Activity 2, and Paranormal Activity: The Marked Ones, among others.
She played Mandy Baxter in Last Man Standing, and Wendy Greenhut in the film College Road Trip. She has also appeared on- and off-Broadway in numerous productions.
Her Early Life
Molly Ephraim was born on May 22, 1986, in Philadelphia, Pennsylvania, to parents William Ephraim and Nina Zebooker. Along with a brother named Max, Ephraim was raised in a Jewish household and was interested in acting from a very early age.
She graduated from Princeton University in 2008 with a degree in Religious Studies, and she began acting as soon as she could in local productions.
Ephraim was acting in local productions in Bucks County, Pennsylvania as a child, as well as in productions at facilities such as the Arden Theatre and the Prince Music Theater as a teenager. In college, she choreographed and performed in various shows at the university's theater hall.
When she was 15 years old, she starred as Little Red Riding Hood on Broadway, for which she was nominated for a Drama League Award.
She has also starred as Anne Frank in a production of The Diary of Anne Frank, as well as in a revival of the movie Fiddler on the Roof. Her current net worth is estimated to be roughly $1 million.
She Finally Made it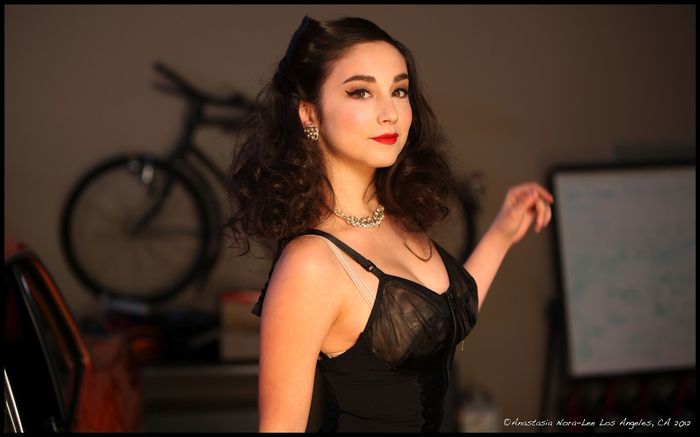 Although she had success playing in numerous theaters and venues, it was her role as Tim Allen's daughter in Last Man Standing that brought her fame. She has also acted in television series such as The Act, Casual, Brockmire, Halt and Catch Fire, and The Wonderful Maladys. Her movies include Gravy and The Front Runner.
Her other on- and off-Broadway performances include productions such as End Days, The 25th Annual Putnam County Spelling Bee, and Bad Jews. 
When The Last Man Standing was in its last season, Ephraim wasn't included in the cast and was actually replaced with another actress. People assumed that she no longer wanted the role, but the truth is that she became so involved in other projects that she simply had no time for this TV show anymore.
Personal Details Are Scarce
Very little is known about Ephraim's personal life because she is a very private person and shares few details with the public. What is known for sure is that she is single, is currently dating someone – although how serious the relationship is no one knows – and she lives with her beloved dog.
She is 5' 1" and has brown hair and brown eyes, and she is famous enough to have some money in the bank while not so famous for being recognized everywhere she goes.
Ephraim also has several social media accounts, including Instagram, where she has over 60,000 followers; Facebook, where she has over 300 friends; and Twitter, where she has roughly 2,000 followers. Although she is private, she seems to enjoy sharing parts of her professional and personal life with her many followers.
Some interesting facts about Molly Ephraim include:
Her favorite drink is a Bloody Mary.

Her hobbies include

bird-watching, drawing, animals, and sky-diving

.

Her favorite TV shows include

Breaking Bad

and

30 Rock

.

Her favorite artist is Diana Krall.

She started dancing at age 3.

Her first acting gig came at age 8.

She is also interested in singing.

She began her professional career when she was 13.
Ephraim is managed by United Talent Agency in Beverly Hills, California, and she is on the board of directors for the nonprofit organization Youth Village. Her odd jobs while she was trying to make it as an actress and going through college, includes working at a lingerie store and as a nanny and babysitter.
Other Interesting Facts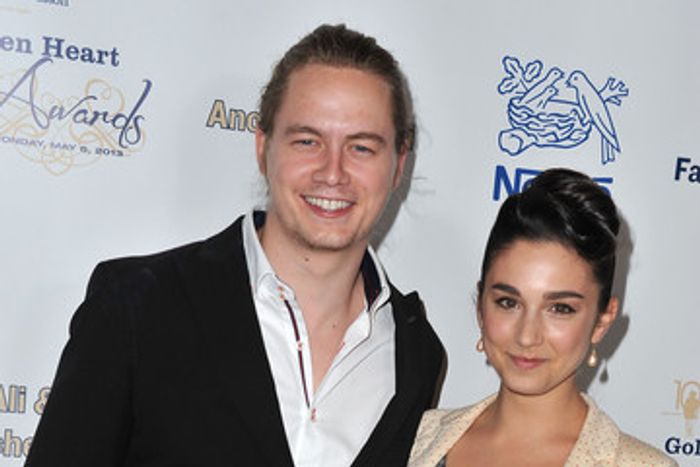 There are other interesting facts about Molly Ephraim, including:
She has a great sense of humor and loves to laugh.

She attributes her youthful looks to always using sunscreen and regular moisturizing.

She is very liberal politically, having voted for Hillary Clinton in 2016 and being very pro-LGBT rights.

She was once nominated for the Barrymore Award.
Although her private life remains very private indeed, it has been rumored that she is dating, or once dated her co-star from The Last Man Standing, Christoph Sanders. She has mentioned him on her Instagram account, although no one knows exactly how serious the relationship is.
This and That
Molly Ephraim seems to be loving her life, and she has stated that she wants to remain single for a while to concentrate more on her career. She is known as a "beauty with brains," and judging from her repertoire of acting gigs, this is quite obvious.
Ephraim is a tiny woman that weighs only 110 pounds, but she is garnering attention from fans and industry professionals alike on a regular basis.
Review Aaron Hernandez – Biography 2020