General Facts and Figures
Full name:

Natalie Alyn Lind

Net Worth:

$4 million

Occupation:

Actress

Birthday:

21 June 1999

Birthplace:

Ontario, Canada

Birth Sign:

Cancer

Marital status:

Unmarried
Highlights
Natalie Alyn Lind is a popular Hollywood actress.

She was born on 21 June 1999 in Ontario, Canada.

Natalie is the eldest daughter of Barbara Alyn Woods, an actress, and John Lind.

She has two sisters, Emily Alyn Lind and Alyvia Alyn Lind. Both of them are also actresses.

Natalie made her first appearance on TV in the show,

One Tree Hill

and has acted in several television series and movies.

She briefly dated Aramis Knight, the actor.

The actress is currently unmarried.

She does a lot of charity work for organizations such as Make-A-Wish Foundation, Mermaid Project and the Save the Bay Foundation.
About Natalie Alyn Lind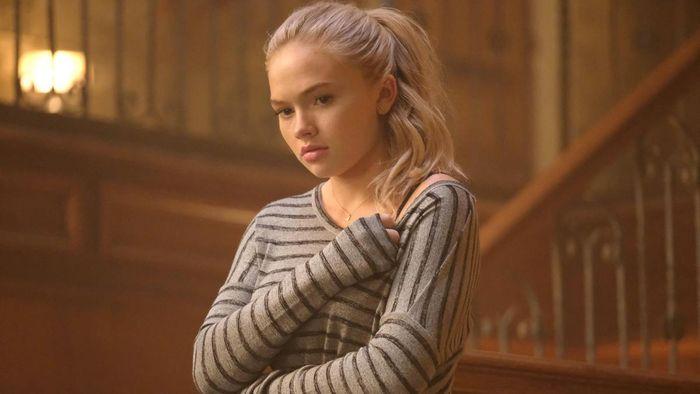 When you speak about the right blend of beauty, talent and brains, the person that comes to mind is Natalie Alyn Lind, the lovely Hollywood actress. Natalie was born in Ontario, Canada on 21 June 1999. Natalie is the eldest daughter of Barbara Alyn Woods, a popular actress who appeared in the famous film, Honey, I Shrunk the Kids. Natalie's father, John Lind is an LA producer.
Natalie's parents John and Barbara met when they were on a movie set and even while Barbara was pregnant with Natalie, she continued to act. In an interview with Glamor Magazine, Natalie said that she was "almost born on the set" and she thinks that she has "inherited her acting genes from her mother's milk".
Natalie made her debut in the series, One Tree Hill alongside her mom Barbara, in which Barbara played the role of Deb Lee. When she was young, Natalie featured in several television shows and movies, where she played secondary roles. Natalie spent most of her time traveling between the location of the series in North Carolina and California, which was her home.
Natalie has two sisters Alyvia and Emily, both of whom are also actresses. All the 3 sisters grew up in a home that was steeped in the entertainment industry. Emily Alyn Lind is popular for her roles in the shows All My Children, where she portrayed the role of Emma and ABC's Revenge, where she plays Amanda Clarke.
Alyvia Alyn Lind is known for her roles in several shows. In 2011, she appeared as Faith Newman in the show, The Young and the Restless, which was telecast on the CBS Network and she also featured in Coat of Many Colors and Christmas of Many Colors: Circle of Love, the popular show of Dolly Parton.
Career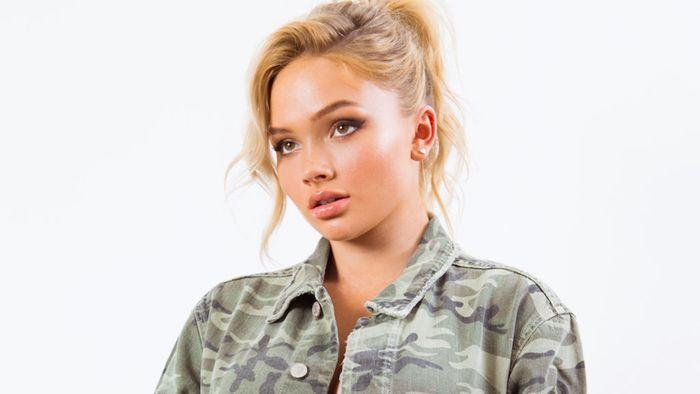 When she was around 6 years old, Natalie made her first appearance on television in the series, One Hill Tree. People loved her incredible performance in One Hill Tree and in 2008, she got another role in the series, Army Wives.
Her popularity rose and she got roles in several movies and television series and in 2010, her numerous roles included those of Alexis Sobol in Flashpoint, she featured as Bree in Nickelodeon's iCarly series; in Criminal Minds, Safe Haven episode, Natalie made an appearance as a guest, she featured in the role of a pirate in the movie November Christmas and in the film, Blood Done Sign My Name, she made an appearance as Boo Tyson and Cult Victim, where she played the role of Kaboom.     
Natalie played the role of Olive Valentine in the movie, Playdate and she appeared as Marisa in the film, Wizards of Waverly Place by Disney, in the years 2011 to 2012. In 2013, Natalie got her biggest break at the age of 13, when she was chosen to play the role of Dana Caldwell in 22 episodes of the series, The Goldbergs, a show about an American family and their day-to-day problems, which was set in the 1980s. The show was telecast on the ABC channel and lasted for 6 seasons. Natalie's role in The Goldbergs was the most memorable work of the actress. In the same year, Natalie starred in the movie, Dear Dumb Diary as the character, Claire Vanderhied.
Natalie appeared in the horror film, Mockingbird, where she played the role of Jacob's Friend No. 4, in 2014 and she also got a role in the 2nd Season of Gotham, which premiered on 21 September 2015, where she played the role of Silver St. Cloud in 7 episodes. Her collaboration with the likes of Robin Taylor, Cameron Monaghan and Benjamin McKenzie helped to boost Natalie's career further.  
In 2015, Natalie landed a guest role in the Murder in the First series, where she appeared in the role of Daisy in the episode, State of the Union. In 2016, she made another guest appearance as Laurel in the Chicago Fire series in the episode titled, Nobody Else is Dying Today.
In 2017, Natalie appeared in the sitcom iZombie, where she starred as Winslow Sutcliffe in the episode, Zombie Knows Best. And, in March 2017, she appeared in a major role in Fox TV's superhero series, The Gifted, which was in collaboration with Marvel, where Natalie played the role of Lauren Strucker.
Love Life
Natalie met Aramis Knight, a young actor, at the age of 15, who has appeared on the show Into the Badlands. The duo met in 2015 and began dating. However, they broke up after a few months, although the reasons for their split is not known. Aramis' next girlfriend, Paris Berelec also broke up with him very quickly because of his reported cheating. Natalie posted a picture along with a young man in January 2017; however, she refused to reveal the identity of the man in the picture.
Charity Work and Hobbies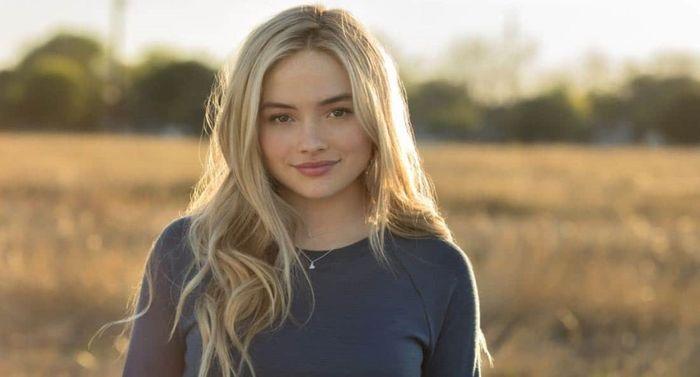 Natalie and all the members of her family do a lot of humanitarian work. They are involved greatly in the work of Make-A-Wish Foundation. The objective of the foundation is to ensure that any wish made by children suffering from serious, life-threatening diseases is granted. Natalie is also a member of the Mermaid Project and the Save the Bay Foundation, which were started in order to protect the beaches.
Natalie is active on Instagram, where she has around 418k followers. Most of her photos and posts on her Insta profile are about her family and from artistic events. She also has a Twitter profile, where she has 53.7k followers and around 4,300 tweets, where Natalie shares stories and news from her life and life on the movie sets.
Natalie currently lives in New York and loves spending time with her family and sisters. In her free time, Natalie spends her time writing scripts and loves going on long hikes with her dog, George.
Snapshot Natalie Alyn Lind's Work and Characters Played
2006:

One Tree Hill

as Alicia

2008:

Army Wives

as Little Roxy LeBlanc

2010:

Flashpoint

(as Alexis Solbol),

iCarly

(as Bree),

Criminal Minds

(as Kayla Bennett),

November Christmas

(as a pirate/ grandniece),

Blood Done Sign My Name

(as Boo Tyson),

Cult Victim

(as Kaboom)

2011:

Wizards of Waverly Place

(as Marisa),

Playdate

(as Olive Valentine)

2013:

Dear Dumb Diary

(as Claire Vanderhied)

2013-2017:

The Goldbergs

(as Dana Caldwell)

2014:

Mockingbird

(as Jacobs Friend No. 4)

2015:

Murder in the First

(as Daisy)

2015:

Gotham

(as Silver St. Cloud)

2016:

Chicago

Fire (as Laurel)

2017:

iZombie

(as Winslow Sutcliffe)

2017-2018: The Gifted (as Lauren Strucker)
Natalie Alyn Lind Profiles