Full name:

Tony Farmer

Net Worth: $1.2 Million
Occupation: Professional Basketball Player
Birthday:

March 24, 1994

Birthplace:

Cleveland, Ohio, United States

Birth Sign: Aries
Spouse: Unknown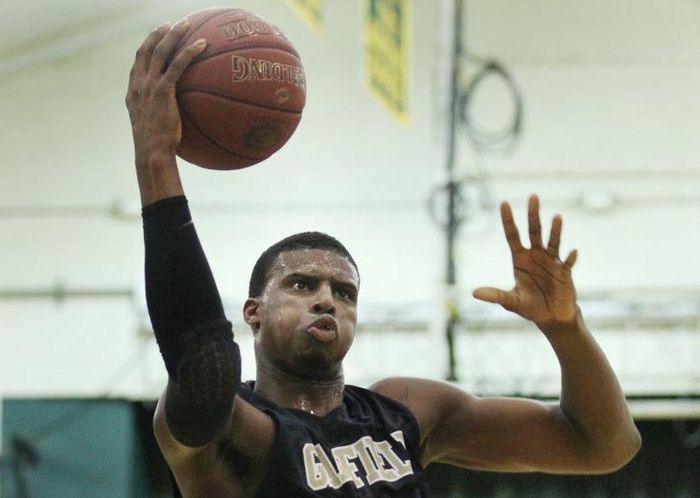 Tony Farmer was born in Cleveland, Ohio on March 24, 1994, and is a former basketball player. At one time, Farmer was considered to be among the top 100 basketball players in the country if his career wasn't cut short by a jail sentence.
Not much is known about Farmer's family background and how he came to be so good at the sport. Farmer attended the Garfield Heights High School where is played small forward for the school team. Because of his very tall (6'7") frame and playing prowess, talent spotters were quick to notice him. Thanks to him, his team reached the Ohio State semi-finals and Farmer was well on his way to popularity.
He was ranked #86 by the Rivals and they had said at the time that he had a lot of potential. Many schools were also chasing Farmer to have him on their teams. But soon, all this popularity would turn into notoriety after Farmer was caught assaulting his then girlfriend on camera.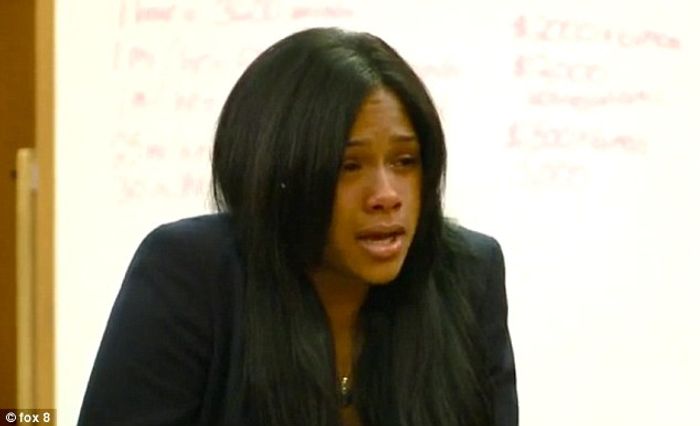 Farmer had been dating a young woman Andrea Lane for some time. On Apri 23, 2012, Farmer was caught on camera assaulting Lane at Bedford Heights, Ohio. Surveillance footage showed the couple arguing, before Farmer (who, was 6'7" and over 200 pounds) hitting her viciously and sending her sprawling.
The footage also showed her cowering in a corner where Farmer proceeded to beat her. After the neighbors heard yelling, Farmer allegedly fled with Lane's laptop, her car keys and a bank card. He was later arrested.
Along with theft and assault, he was also charged with kidnapping. Soon, the clip showing Farmer's assault went viral. The footage clearly showed Farmer dragging Lane by the hair and hitting her several times in the lobby. He also allegedly threatened to kill her because she was refusing to stay with him.
The case went to court and was covered by major news networks. A lot of people were of the opinion that he be punished severely, but surprisingly, his former girlfriend (and also the victim) did not think so.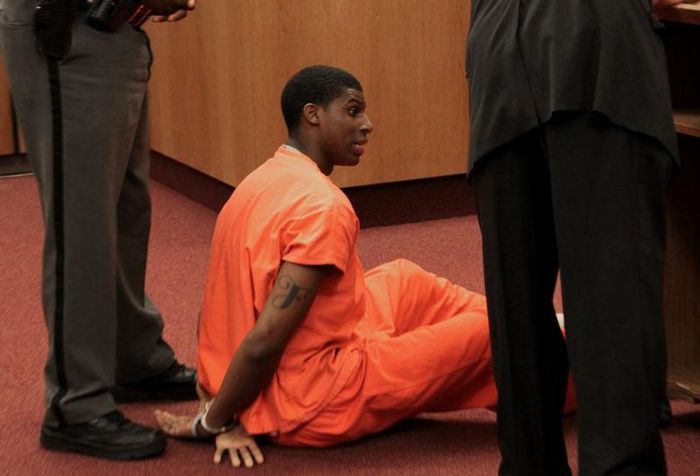 None of these positive testimonials worked in Farmer's favor. The presiding judge, Pamela Baker sentenced Farmer to 3 years in prison. The prosecutors found Farmer guilty of robbery, intimidating his girlfriend, kidnapping and felonious assault.
As it became clear that he was indeed going to prison, he asked his lawyer who confirmed the same with a nod. A disbelieving Farmer sank to his knees and fainted and had to be supported by the marshals present. The entire incident was being filmed and yet again exploded on the internet, prompting several memes such as this.
There was mild outrage following the sentencing. Some thought that the judge was being too harsh and sentenced Farmer to 3 years because she wanted to make an example out of him. Others gave it a racist color, pointing out that those committed serious crimes were not given any jail time.
Most were referring to the case of Ethan Couch, who killed 4 people while driving drunk, but served no prison time and about 10 years of probation.
Regardless of how these debates went, Farmer was sent to prison.
Farmer seems to have learned his lesson because there was no news of him while he was incarcerated. There were no further controversies regarding Farmer, and when he came out of prison he was a man with a new resolve.
Farmer was released in 2015 from prison and was determined to pick up from where he left. He was supposed to play for Lincoln University in Illinois and be on his way to becoming a professional basketball player but was denied admission at the last moment.
After a few more refusals from some more universities, Farmer was finally accepted at Lee College in Baytown, Texas. The team was called Runnin' Rebels and they were delighted to have him.
During the years 2015-16, Farmer, in his 31 appearances averaged 2.4 assists, 8.7 rebounds and 16.7 points. The following year, his averages were even better.
Encouraged, Farmer decided to go pro and submitted his name for the 2017 NBA draft. Eventually, Farmer would remain undrafted. Undeterred and determined, Farmer decided to play for Yakima SunKings a, a TBL franchise.
On April 11, 2019, Farmer was in the news again when he was involved in an on-court brawl. Two players, including Farmer, were eventually ejected from the game.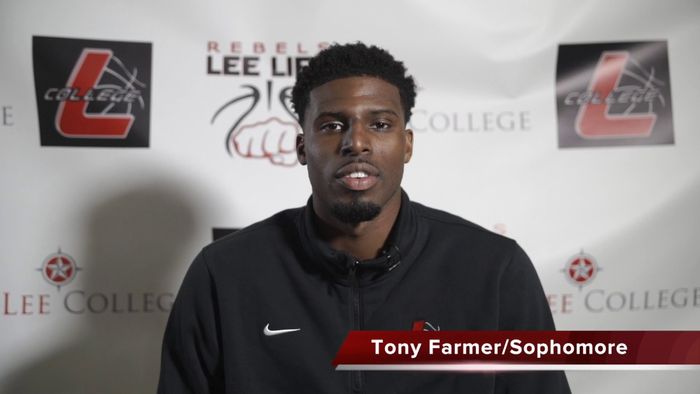 Farmer's brush with the law in the past and the fatherhood seem to have changed him and he often posts Christian quotes on his social media accounts. 
As a player, he continues to garner support from various quarters. His Twitter account has many photos of him sporting apparel of various brands.
He also uses his Twitter page to inspire young athletes and offer them guidance and wants them to learn from his experiences. Hopefully, we will get to see more of this talented basketball star in the big leagues.