General Facts and Figures
Full name: Ariel Castro
Net Worth: Unknown
Occupation: Buss Driver
Birthday: July 10, 1960
Date of Death: September 3, 2013 (aged 53)
Birthplace: Duey, Yauco, Puerto Rico
Birth Sign: Cancer
Spouse: Divorced with Grimilda Figueroa
Ariel Castro was born in Duey, Yauco, in Puerto Rico, on July 10, 1960. He moved to Cleveland, Ohio, as a child, where he had family and a few relatives. It was here that he grew up and went to high school. Castro married his high school sweetheart, Grimilda Figueroa.
The couple had four kids and bought a house at 2207 Seymour Avenue, which later became the scene of all of Castro's crimes, first against his own wife and then against three girls he kidnapped, which will be explained in more detail later.
Figueroa endured domestic violence at Castro's hands for years. In 1996, after a particularly bad beating, she ran away from home and managed to secure her possessions and get her children out of the house.
Castro was arrested for domestic abuse, but the charges were not pursued at the time. Figueroa's sister, Elida Caraballo, has said her sister and their family received death threats from Castro for years after the marriage dissolved.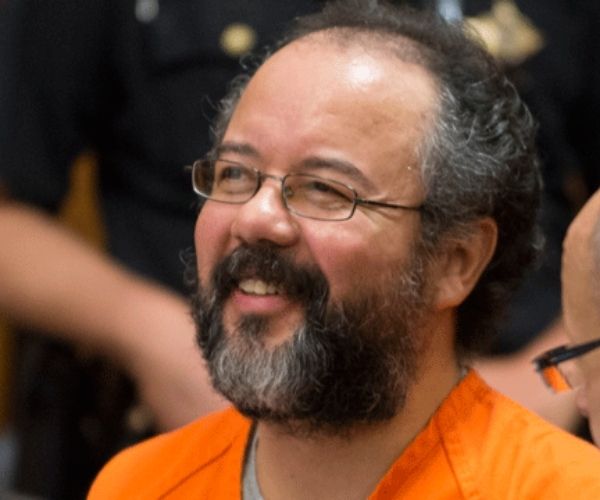 In 2002, Castro offered to give a lift to 20-year-old Michelle Knight. Knight knew who he was, as she knew one of his daughters, and did not think much of taking a lift from an acquaintance or friend's father.
Castro persuaded her to come into his home before raping her.She was held captive in his home for 11 years. The day she disappeared,
Knight was scheduled to appear at a court hearing for a custody battle involving her son.
The police and authorities have since admitted that not enough resources had been put into Knight's rescue endeavors.
No photo of hers was released in order to bolster search efforts, and social workers concluded that she went away on her own because she was angry about losing custody of her son.
Through the years of her captivity, Knight was repeatedly raped by Castro. She became pregnant a few times, but Castro is said to have beaten her and kept her malnourished until she miscarried.
Castro repeated the same modus operandi and lured her into his home, where he raped her and held her captive until 2013. Berry was captured a day before her 17th birthday.
While in captivity, Berry also gave birth to a child. Knight was forced to deliver her baby inside a plastic swimming pool. Berry was 20 at the time.
Castro's third victim was Gina DeJesus, who was also a close friend of Castro's daughter, Arlene. She had last been seen at a payphone. Incidentally, the last person to have seen her before her disappearance was Castro's daughter, Arlene.
The two friends had called Arlene's mother to ask permission for a sleepover at DeJesus' house. Arlene was denied permission, and the two parted ways. On her way home from this meeting, Castro gave Arlene a ride, and the same pattern was repeated.
Through 11 years, Castro maintained a seemingly normal life. He entertained guests at home; his children would frequently come to visit, and there was never anything untoward or out of the ordinary about an appearance at the house.
Castro initially kept the girls chained and locked up in the basement and then eventually moved them to a room upstairs, which remained barred at all times.
Figueroa's relatives have said that Castro sometimes kept people waiting at the door for 40 minutes before answering it.
The girls would be confined to a single room upstairs with the radio turned on full blast. Several vigils were held for Berry and DeJesus, and Castro himself went to at least two of them.
Castro also took Berry's child out occasionally and had been seen with the child, going to his mother's house. He reportedly told his children that the child was his girlfriend's from a previous relationship.
A few weeks before Castro was caught, his son Anthony said his father had inquired about Berry and asked whether he thought she would ever be found.
Anthony replied, saying he suspected Berry was dead, to which Castro replied, saying, "Really, you think so?" Anthony also mentioned that parts of his father's house were inaccessible because they had been locked up.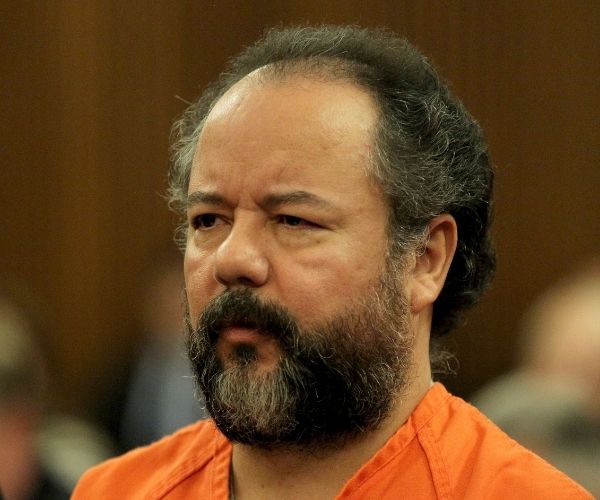 Berry did not try to escape, as she was afraid Castro was trying to test them. In the past, he had left the house partially unlocked to see if the girls tried to escape. When they were caught, they were beaten.
Upon seeing a neighbor through the screen, Berry began to scream for help. The first to respond to her calls was neighbor Angel Cordero, who, unfortunately, spoke little English.
Cordero was joined by his neighbor, Charles Ramsay. The two of them kicked a hole into the bottom of the storm door, facilitating Berry's escape with her child.
She then ran over to a neighbor's house and dialed 911. The other two victims were subsequently rescued from the house as well.
Castro was charged with kidnapping (four counts) and rape (three counts). When he appeared in court on May 9, 2013, additional charges were reported to be pending, including aggravated murder (for inducing miscarriages), attempted murder, assault, a charge for each instance of rape, and a kidnapping charge for each day each victim was held captive.
Castro agreed to plead "not guilty" if he was indicted only for kidnapping and rape. He eventually pleaded guilty on June 26, 2013, to 937 of the 977 charges against him.
He was sentenced to consecutive sentences of life in prison, plus 1,000 years more, all without the possibility of parole. He was also fined $100,000.
His Daughter Reacts
During an exclusive CNN interview on Thursday, Ariel Castro's daughter referred to her dad as "the evilest, vilest, most diabolical criminal" she had ever heard of. Angie Gregg described the father who beat, raped, and kept hostage three young women in Cleveland for approximately ten years as "dead to me."
On September 3, 2013, Castro was hanging from a bedsheet in his prison cell, one month into his life sentence. A preliminary autopsy said the cause of death was suicide by hanging. However, there were also reports at the time that his death was the result of an auto-asphyxiation act gone wrong. T
he medical examiner who conducted the autopsy, however, has denied this and maintains that his suicide was planned. There were also images of his family displayed in his cell like a shrine, and a Bible was also found among his belongings.
His tone had also changed in his prison journal, and there was a palpable frustration and the dawning idea that he would have to spend the rest of his life in jail.
Knight, Berry, and DeJesus have since attempted to rebuild their lives. The Cleveland Courage Fund had been set up for them, which facilitated their transition into independent life.
In July 2013, the girls released a video statement thanking the public for their support during the trial. Since then, the three have tried to stay out of the public eye as much as possible.
Knight has since changed her first name to Lily and expressed a desire to meet her son, who had been adopted by his foster family. But she chose to wait until he was an adult.
Film About Him
The film called Cleveland Abduction, directed by Alex Kalymnios, was realized on May 2, 2015.
Sony Pictures Television is the production business.
Released by: Lifetime
Music by Tony Morales
Producers: Stephen Tolkin and David A. Rosemont