Full name: Richard Speck
Net Worth: $1 Million – $10 Million
Occupation: Criminal
Birthday: December 6, 1941
Date of Death: December 5, 1991
Birthplace: Kirkwood, Illinois, United States
Place of Death: Joliet, Illinois, U.S.
Birth Sign: Sagittarius
Marital status: Married to Shirley Annette Malone Speck  (1962–1966)
Richard Speck is a serial killer most well known for killing eight nursing students in Chicago in 1966. Before this, he was known to be violent towards family members and friends but always managed to elude the police. After he was convicted of the nurses' murders, he remained in jail until 1991 when he died in prison at the age of 49.
Early Life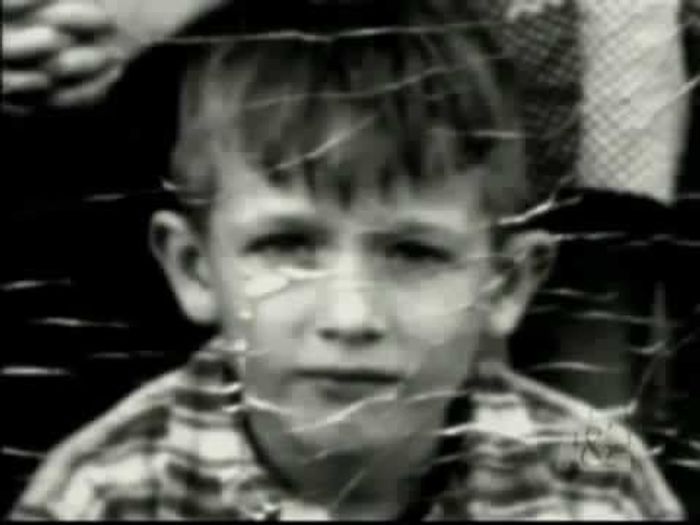 Richard Benjamin Speck was born on December 6, 1941, in Kirkwood, Illinois to Franklin and Mary Speck. He was the seventh of eight children in a very religious family. Speck's father died when he was six years old of a heart attack. He was only 53 years old and Speck was devastated because he had been very close to his father.
Eventually, Speck's mother remarried and the entire family moved to Dallas, Texas. Unfortunately, the marriage was less than perfect as his step-father was an alcoholic and very abusive to the entire family. This led Speck to a life filled with petty crime, juvenile delinquency, and alcohol abuse.
In November of 1962, Speck married a woman named Shirley Malone. Together, they had a daughter named Bobby Lynn. In 1963, Speck was found guilty of check fraud and theft and he spent some time in jail. He was released in January of 1965 but only spent four weeks as a free man because he was arrested again for aggravated assault soon thereafter. Although sentenced to 16 months, he served only six months.
It was during this time that Speck had the words "Born to Raise Hell" tattooed on his arm. His wife Shirley eventually tired of his shenanigans and filed for divorce in January of 1966. Eventually, Speck ended up going back to Chicago and staying with his sister Martha for a short time. From there, he went to Monmouth, Illinois and lived with some friends from his childhood for a while.
His Life of Crime
Speck spent a very short period of time doing carpentry work but on April 2, 1966, he robbed and raped a 65-year-old woman in her home. This crime was followed by a second one on April 13, where he beat a barmaid by the name of Mary Kay Pierce to death. The evidence wasn't enough to keep him and Speck ran from police once again even though there were some of his personal effects found at the hotel where the latter crime took place.
Speck then spent time working on a ship and wherever that ship docked, bodies seemed to be found nearby. These include three girls who vanished on July 2 and whose bodies were never found as well as four other females in Michigan who had been murdered. The females in Michigan were ages 7 to 60. As he normally did, however, Speck managed to get away from police and keep them guessing as to where he was.
One Terrible Night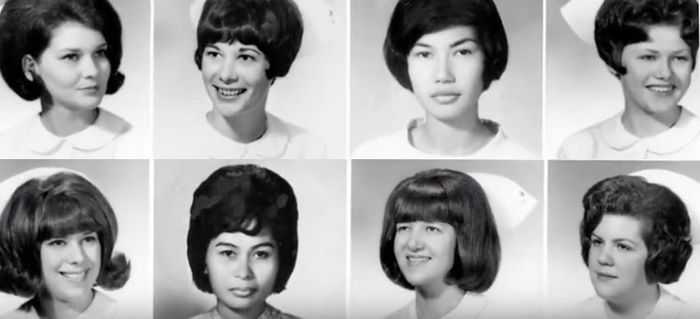 Of course, none of these crimes were nearly as horrific as what Speck did on the night of July 13, 1966, when he knocked on the door of a dormitory for student nurses on the south side of Chicago. A total of eight women were staying in the townhouse close to nearby South Chicago Community Hospital and he forced his way in at gunpoint as soon as 23-year-old Corazon Amurao opened the door.
When Speck got inside, he rounded up all eight nurses and first had them empty their purses, then he tied them up one by one. For the next several hours, he brutalized all of the women and when the nurses who were elsewhere came home, they too met the same fate. The eight women, ranging in age from 19 to 24, were bound, robbed, beaten, strangled, and stabbed. Ironically, the young woman who opened the door for him, Corazon Amurao, was hiding under her bed the entire time and managed to escape his killing spree.
Some believe that Speck simply forgot how many women were in the townhouse, which is why Amurao managed to survive that night. After he left, she remained under her bed, terrified, for many hours until she finally escaped through a window ledge and managed to notify her neighbors, who then called the police.
Getting His Just Due
Corazon Amurao helped identify Richard Speck, in part because she remembered his "Born to Raise Hell" tattoo. Because there were no automated fingerprint identification techniques in those days, it took police nearly a week to identify the fingerprints in the townhouse as his. In the meantime, they made a police inquiry and found out about all of the other crimes that he was accused of; soon Speck's image was all over the media outlets.
On July 19, 1966, Speck tried to commit suicide due to all the pressure he was feeling with his situation. He was staying at a low-budget hotel and tried to slit his wrists but he changed his mind at the last minute and decided to call for help. He was then taken to Cook County Hospital to take care of his wounds. It was there that his tattoo gave him away once again and soon afterward he was arrested and taken into custody.
While Speck was in the hospital, he needed surgery for a severed artery. During the surgery, a dozen policemen watched over him because they wanted to make sure that he did not escape the law yet one more time. He was allowed to leave the hospital, where he was immediately arrested and taken to jail.
The Trial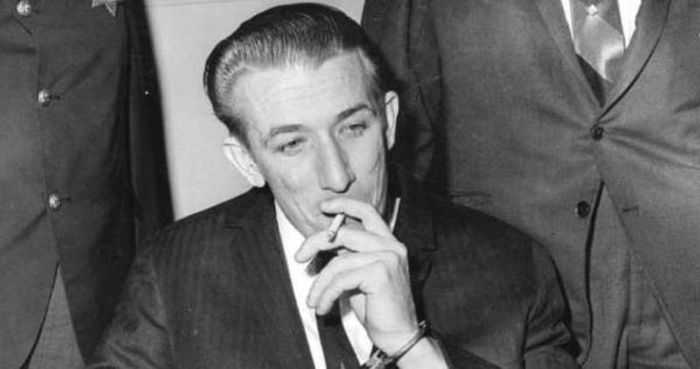 Richard Speck's trial began on April 3, 1967, in Peoria, Illinois. He began by claiming that he had no recollection of what happened that night but it would do him no good. Corazon Amurao gave a flawless testimony, recounting each and every detail of that horrible night. On April 15, after just 12 days of testimony, the jury deliberated less than an hour to convict Speck of all eight murders. They then recommended the death penalty as his sentence, which the judge gave him.
In 1972, the United States Supreme Court abolished the death penalty and Speck's sentence was commuted to 50 to 100 years in prison. On December 5, 1991, after serving roughly 25 years of that sentence, Speck died of a heart attack at age 49. Unfortunately, he was never formally charged with the murders that took place before the nursing student killings and those murders, therefore, remain officially unsolved to this day.
The Real Richard Speck?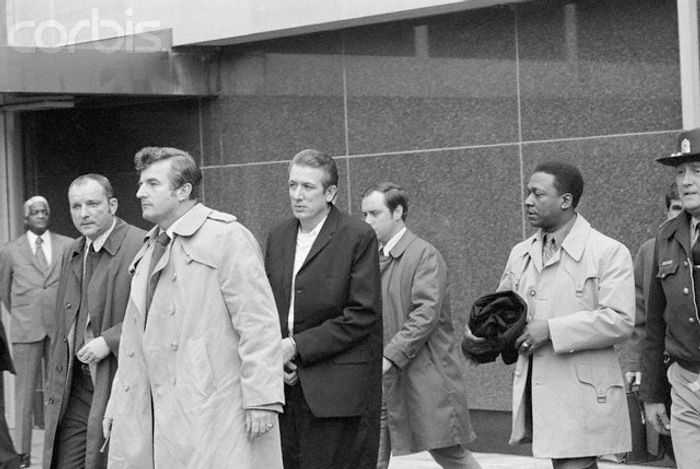 In 1996, five years after Speck's death, a television journalist came forward with a video that he had made of Speck while he was in prison. In the video, Speck was shown taking drugs and having sex with another inmate during the 1980s. At that time, he was an inmate at Statesville Correctional Institute. Also, in the video, Speck is shown wearing women's underwear and appeared to have breasts. He claimed that he had been receiving hormone treatments while in prison.
The video also shows Speck bragging about the killing of the nurses and he even goes into detail about the strength that it took for him to kill all eight of them. The video caused controversy within the Illinois Department of Corrections and it was used as an argument to bring back the death penalty. In fact, the tapes were shown to the Illinois State Legislature in an attempt to influence them and sway them in that direction.
The Psychology Behind Richard Speck
At one time, Speck was analyzed by a psychiatrist named Dr. Marvin Ziporyn as well as a few others. What they found was that Speck had a deep love for his family; was suffering with guilt, depression, shame, and anxiety; had an obsessive-compulsive personality; had a "Madonna-whore" attitude towards women where he adored them until they betrayed him; and had "organic brain syndrome," which the psychiatrist claimed had to do with cerebral injuries suffered early on in Speck's life.
The psychiatrist claimed that although he was competent to stand trial, he was legally insane at the time of the murders. Later, Ziporyn published a book about Richard Speck, which was published in the summer of 1967, causing many people to believe that he treated Speck simply for financial gain.
The world may never know exactly why Richard Speck did what he did but he will definitely go down in history as one of the world's notorious serial killers. His short, crime-filled life will no doubt be studied over and over again, mostly in an attempt to find out what happened to him to cause him to be the way he was.