General Facts and Figures
Full name:

Erin Marie Moran

Net Worth: $50 000
Occupation:

Actress

Birthday:

18 October 1960

Date of Death:

22 April 2017

Birthplace:

Burbank, California

Place of Death:

Croydon Indiana

Birth Sign: Libra
Spouse:

Steve Fleischmann
An American actress by profession, Erin Marie Moran-Fleischmann (nee Erin Moran) was best known for her role in the TV show, Happy Days. There she played the role of Joanie Cunningham and her role in Joanie Loves Chachi, its spinoff show.
Erin Moran was born in Burbank, California, on 18 October 1960 and grew up in North Hollywood. Erin was the 2nd last of 6 siblings.
Her father, Edward Moran was a finance manager, and her mother Sharon supported Erin's interest in acting and signed her up with an agent when Erin was just five years old.
Tony Moran and John Moran, Erin's brothers, are also actors. Erin studied at Walter Reed Junior High School for a year and then she studied for another year at North Hollywood High School.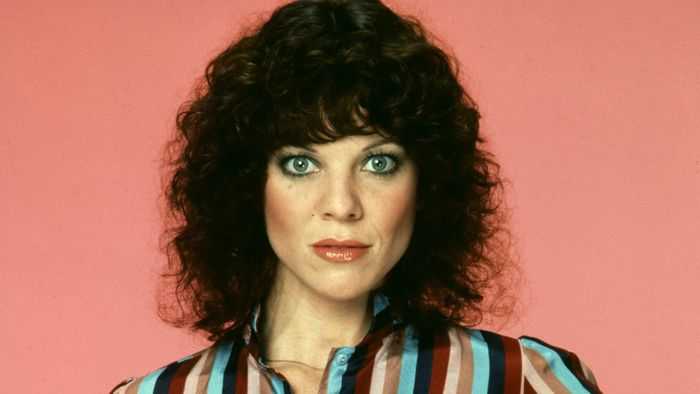 Erin's first assignment was an advertisement for First Federal Bank and this was the start of 5-year-old Erin's blossoming career. When Erin was 6 years old, she acted in the TV series Daktari, which was aired from 1966-1969, where she played the role of Jenny Jones.
In 1968, she appeared in her 1st feature film, How Sweet It Is! along with Debbie Reynolds.
In 1972 she appeared on the show The Don Rickles and made guest appearances on several shows such as My Three Sons, The Courtship of Eddie's Father, Family Affair, Bearcats! and in 1975, she featured in The Waltons, in the episode, The Song. She also featured in the TV series, Gunsmoke.
In 1982, she continued to play a role in a spin-off show, Joanie loves Chachi along with Scott Baio, but the show was quite shortlived. In 1983, when the show Joanie Loves Chachi was canceled, Erin returned to Happy Days and featured in the final season.
Erin made guest appearances in many other TV shows in the following years such as Murder, She Wrote, The Love Boat and Diagnosis: Murder. In 1981, she appeared in Galaxy of Terror, a sci-fi horror film, where she appeared alongside Edward Albert.
Erin appeared on the reality show, Celebrity Fit Club in 2008, where she was a contestant and in 2010, she appeared in the comedy movie, Not Another B Movie.
Although she was slated to feature in the Season 4 of Arrested Development, with her co-stars of Happy Days, Ron Howard, Scott Baio and Henry Winkler, she did not make an appearance in the Netflix series
In 2006, Erin received the TV Land Awards for her show Happy Days in the category of Most Wonderful Wedding. In 1983, she received the Young Artist Award in the category of Best Young Actress in a New Television Series for the show Joanie Loves Chachi.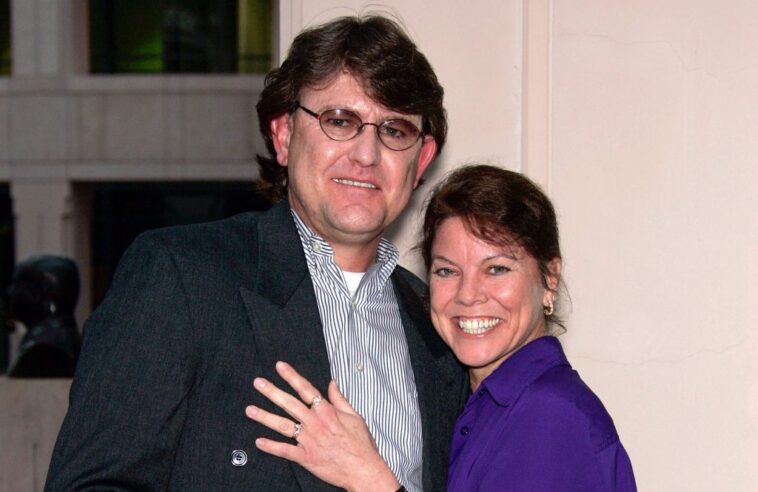 In 1987, Erin married Rocky Ferguson, but they were divorced in 1993. Shen then married Steven Fleischmann later in the same year.
Erin relocated from Los Angeles to the mountains in California after both Happy Days, as well as Joanie Loves Chachi, were canceled. Erin said that she was not able to get any roles because she was suffering from depression in 1988.
In 2010, there were media reports that Erin's home in California was foreclosed and she confirmed the reports. It was also reported that she had been issued eviction papers and she moved to Indiana to live in her mother-in-law's trailer.
Interviews with family members and close friends of Erin revealed that after her most favorite shows were canceled, she turned to alcohol and drugs. Erin died of cancer at the age of 56 and is survived by Steve Fleischmann, her husband.
Net Worth
At the time of her passing, American actress Erin Moran had a net worth of $50,000.
On 22 April 2017, an unresponsive female was reported to the authorities in Croydon, Indiana, who was identified as Erin, who was then pronounced dead. The autopsy reports indicated that Erin's death was caused because of complications of Stage 4 carcinoma of the throat. There weren't any illegal drugs or narcotics found in Erin's toxicology report or in her home.
Erin's husband of 23 years, Steve Fleischmann, confirmed in an open letter, which he sent via Scott Baio, Erin's co-star that Erin had faced the symptoms of throat cancer during Thanksgiving in 2016 and from then on, her condition deteriorated rapidly.
The facility had tried to treat the cancer, but they were unsuccessful and they had not informed anyone how the cancer had spread until it was too late.