Full name: Kathryn Felicia Day
Net Worth: Over $1.5 Million
Occupation: Singer, Producer, Writer, Actress, Voice Actress, Web Series Creator
Birthday: June 28th, 1979
Birthplace: Huntsville, Alabama
Birth Sign: Cancer
Spouse: Unknown
Kids: A daughter – Calliope Maeve
Felicia Day is a 43-year-old American actress, voice actress, web series creator and singer who is most famous for being the creator of The Guild web series, which she wrote, produced and starred in from 2007 to 2013. The show was based on her own personal experience and life as a gamer.
Felicia Day is also the author and star of the Dragon Age and Dragon Age: Redemption web series, from 2011.
She has also appeared in "Buffy the Vampire Slayer" and in "Eureka" and also had a recurring role in the "Supernatural" TV series.
Day has appeared in several movies, an internet musical and in the Mystery Science Theater.
To find out more about Felicia Day, read on for details about her early life, career, personal life, and net worth.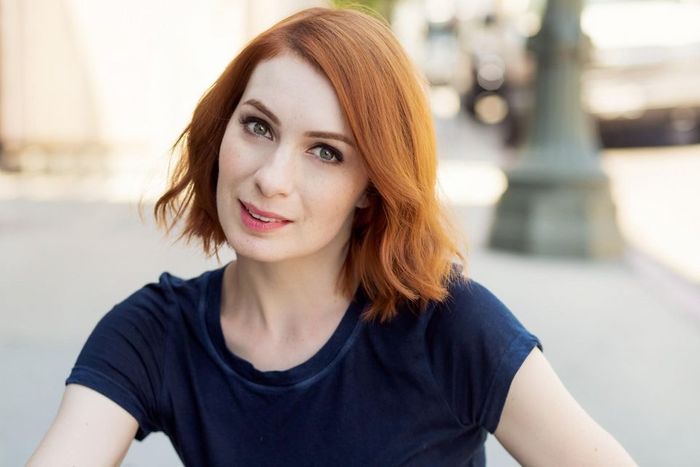 Born Kathryn Felicia Day on June 28th, 1979 in Huntsville, Alabama, the actress first discovered her passion for theater and acting when she was cast in a leading role in a local production of "To Kill a Mockingbird."
She then started taking ballet classes and studying operatic singing and violin playing in order to improve her acting.
Due to her numerous engagements on the stage and in training, she was mostly home-schooled. Still, she graduated as a Valedictorian and a National Merit Scholar from high school.
After graduating from high school, she managed to get in Julliard School of Music thanks to her violin playing skills.
The actress, though, chose to study with a full scholarship at the University of Texas in Austin. She majored in mathematics and music performance and managed to graduate in the top 4% of her class in just 3 years.
During her college years, Felicia Day became passionate about video games, which is another factor that played a huge role in her future career.
After graduating from University, Felicia Day moved to Los Angeles to pursue her dream of a professional career in acting.
She started by appearing in commercials, as well as with some minor guest roles, and a few independent projects.
Eventually, she landed a more significant role in "Bring It On Again," a sequel to the "Bring It On" – a teen comedy focusing on cheerleading.
She also got a recurring role as Vi on the hit show "Buffy the Vampire Slayer," where she appeared in 8 episodes in 2003.
In 2007, Felicia Day started working on her own web series titled "The Guild." She wrote and starred in the popular web series about the MMORPG subculture (Massively Multiplayer Online Role-Playing Games). The first season attracted millions of views, which led to an interest by Microsoft.
The second season was aired with the sponsorship by Microsoft, which allowed for the members of the cast to get paid for their work.
"The Guild" has won multiple awards, including the prestigious Best Series YouTube Video Award, as well as a few Streamy Awards, IAWTV Awards, and one Yahoo! Video Award.
Felicia Day announced the launching of her "Geek and Sundry" YouTube channel in 2012, which took over the production of the following seasons of "The Guild."
It also became the basis for the creation of other shows, including the "Tabletop" series with Wil Wheaton who invited various guests to play different games with him while promoting them to the audience.
In 2014, Felicia Day sold the channel to the Legendary Company, but she remained in charge of the creative aspect of the channel.
Since the acquisition, Nerdist Industries who are part of Legendary, have often collaborated with "Geek and Sundry" for different productions.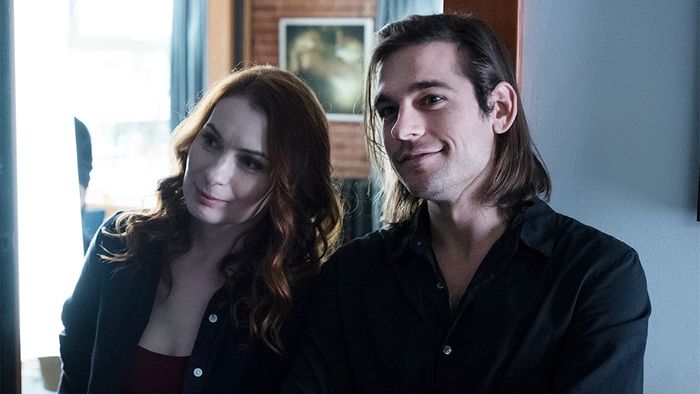 She has appeared as a guest in the popular TV series "House," "Lie to Me," and in the mini-series "Dragon Age: Redemption."
Day's "Geek and Sundry" also collaborated with Atlas Games for creating a special promotional pack for the "Gloom" card game. The pack included Felicia as one of the cards.
Later, she became a guest character for the "Smash Up" tabletop game and also received a character card in the "Dead of Winter: A Cross Roads Game" in 2015.
In 2017, she appeared in "Mystery Science Theater 3000" as well as in an episode of "My Little Pony: Friendship is Magic."
Felicia Day organized a charity live stream on Twitch in 2018 which lasted for 12 hours and managed to raise more than $212,000 for the non-profit organization Refugee and Immigrant Center for Education and Legal Services, in Texas.
Lately, she has appeared in several episodes of "The Magicians" on the Syfy channel.
She is also the author of the book "You're Never Weird on the Internet."
Felicia Day has been nominated and has won several awards for her work during the years.
In 2008, she was named one of the top 10 Web Video creators by "TV Week."
In 2009, Day received an award for her role in "The Guild," and she received the same award in 2010 as well.
She was nominated for her participation in "Dr. Horrible's Sing-Along Blog," and won an award for "Best Female Vocal Performance in a TV series" at the Behind the Voice Actors Awards in 2018.
Estimates show that currently, the net worth of Felicia Day is about $1 million, thanks to her numerous different endeavors, projects and performances.
Since she is only 43 years old, expectations are that she will not be slowing down any time soon, so her personal wealth will no doubt continue to grow in the future too.
Body Measurement
She is 164 centimeters tall and 5 feet, 5 inches tall. Her weight is 130 pounds and 59 kilograms. Her hair is red, and her eyes are green.
Not much is known about the current relationship status of Felicia Day.
Previously, she used to date Nathan Fillion, who starred in the popular TV series "Castle" and in "Firefly."
In 2017, Felicia Day gave birth to a daughter, but there is no information about who the father of the child is, and whether she is in a relationship with him. In fact, Day kept her pregnancy a secret almost until the end and announced that she was expecting on January 3rd, 2017, and then announced the birth of her daughter on January 30th, 2017, on social media.
You can find out more about her current projects on her official website http://feliciaday.com/.
She is also active on Twitter, where she has over 2.5 million followers.
You can find her on Instagram too, where she has 1.4 million followers and 840 publications, including photos with her adorable daughter.
Her Facebook page has over 1.3 million followers and likes as well.
So, Felicia Day is definitely a social media star, and someone worth following, especially if you want to be informed about her latest projects and whereabouts.