Full name:

David Khari Webber Chappelle

Net Worth: $60 Million
Occupation: Actor, Comedian, Producer, Writer
Birthday: August 24, 1973
Birthplace: Washington, D.C., United States
Birth Sign: Virgo
Spouse: Elaine Chappelle
David Khari Webber Chappelle is a writer, producer, and actor, but he is best known for his comedy acts. He has had a long and successful career, and he even had his own show – The Chappelle Show – on the Comedy Central network for a while.
He has been married to Elaine Chappelle since 2001 (some publications say 2004), and they have three children together.
Dave Chappelle was born on August 24, 1973, to parents William David Chappelle III and Yvonne K. Chappelle Seon (nee Reed).
Both of his parents were college professors – his dad taught at Antioch College in Ohio, and his mom taught at Howard University and the University of Maryland.
Chappelle grew up outside of Washington, D.C., in Silver Spring, Maryland, and he graduated in 1991 from the Duke Ellington School of the Arts, where he studied theater arts.
Dave's parents were very politically active, and after they split up, he stayed with his mother in Washington and spent summers with his father in Ohio.
His family predicted early on that he would be a comedian, and he claims his inspiration came from Eddie Murphy and Richard Pryor.
Chappelle's father taught music, and his mother is an ordained minister in the Unitarian Universalist Church.
In 1990, Chappelle appeared on the very first episode of America's Funniest People on ABC. Although his bit was very short, he decided afterward to move to New York to advance his career.
He performed at the famous Apollo Theater in Harlem on Amateur Night but got booed off the stage. It didn't deter him, however.
Chappelle's first role was in Mel Brooks' Robin Hood: Men in Tights, and he was only 19 years old.
He turned down the role of Bubba in Forrest Gump because he thought the movie would bomb, and he soon became a regular on TV shows such as Politically Incorrect and The Late Night with David Letterman.
Chappelle's many guest appearances and roles include TV shows and movies such as Def Comedy Jam, Getting In, Star Search, Home Improvement, Buddies, The Nutty Professor, Con Air, You've Got Mail, The Larry Sanders Show, Pineapple Express, and Blue Streak, among many others.
From 2003 to 2006, Chappelle had his own show on the Comedy Central network, entitled Chappelle's Show.
The show was a mixture of pop culture, politics, and satire, and it was extremely successful. When the third year arrived, however, Chappelle became overwhelmed by what the show was doing to his personal life and ended up fleeing to South Africa for some well-deserved rest and relaxation.
He eventually returned to the United States, but he walked away from a $50 million contract offered by the new owners of Comedy Central.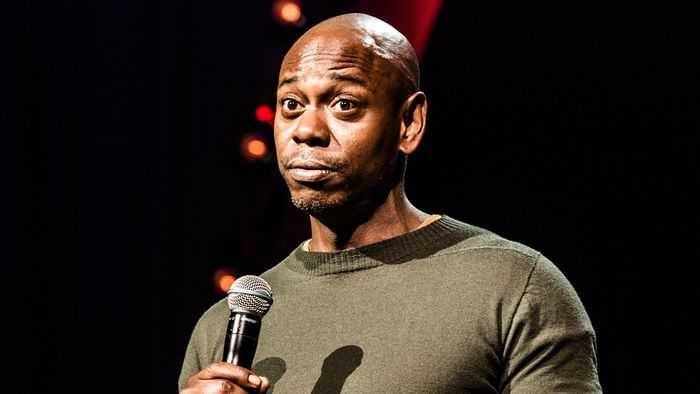 In September of 2004, Chappelle performed in the Clinton Hill neighborhood of Brooklyn, and this performance became the basis for his show Dave Chappelle's Block Party. From 2005 to 2013, Chappelle performed stand-up comedy and a few television appearances, including The Oprah Winfrey Show in 2006.
In 2013, Chappelle's career seemed to take off once again and included many stand-up comedy routines, as well as appearances on The Tonight Show with Jimmy Fallon, The Today Show, Saturday Night Live, Chi-Raq, and others.
He won an Emmy Award for Outstanding Guest Actor in a Comedy Series for his performance on Saturday Night Live in 2016, and that same year, Netflix offered him the chance to perform in several specials.
In the past several years, Chappelle has continued to stay busy and has even won a few more Emmys.
He is also touring with Jon Stewart, formerly on The Daily Show, and he is set to receive the Mark Twain Prize for American Humor in late 2019.
Chappelle's career has exploded, but it has not been without some controversy. Many people have criticized his blunt and, sometimes, harsh honesty onstage, and some have even claimed he is racist.
Some of his stand-up comedy routines have poked fun at the MeToo movement, sexual abuse, sexual harassment, and even transgender people.
For the most part, however, Chappelle doesn't let these things bother him. He plods ahead, confident in his ability to make people laugh.
In fact, his series of upcoming Netflix specials are going to net him $20 million per special, so it is he who is laughing all the way to the bank.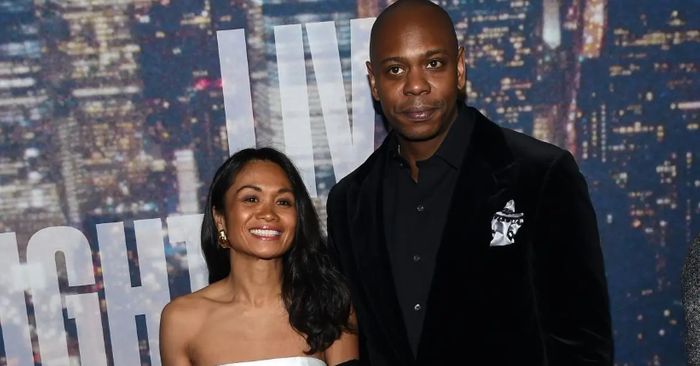 Elaine is of Philippine descent and was raised in New York City, and although Chappelle has converted to Islam, Elaine remains a staunch Christian just as she was raised.
Chappelle's three children all have Muslim names – his two sons are named Sulayman and Ibrahim, and his daughter is named Sonal.
Chappelle is 6 feet tall and, therefore, towers over his wife, who is under 5' 5". Despite their differences in religion, the pair seem to have a close relationship, and both of them enjoy relaxing with their three children on their Ohio property.
Chappelle began doing stand-up comedy when he was only 14 years old, and just five years later, he appeared in the movie Robin Hood: Men in Tights, so he didn't have to wait long for his career to take off.
He has enjoyed steady work since then, and his personal life is stable, thanks to his relationship with Elaine, who has supported her husband since they were dating.
In fact, when he had his "breakdown," as some have called it, and fled to South Africa, the two were still dating.
However, Elaine encouraged him to do what he needed to do so that he could be well and ready for whatever comes next. Chappelle's father died in 1998, and the fact that he was too busy to mourn him properly is one of the reasons Chappelle set out for Africa.
Dave Chappelle ranked 43 in Comedy Central's 100 Greatest Stand-ups of All Time, and has even been listed in Forbes magazine's "Celebrity 100 List."
He has endorsed several products, including both Coca-Cola and Pepsi, and he is an avid gamer, counting "War of Witchcraft" as one of his favorites. He has won two Emmys and one Grammy award, the latter for Best Comedy Album.
Chappelle's net worth is estimated to be roughly $60 million, and his career shows no signs of slowing down or stopping.
He is also a pleasant man with a very large circle of friends, and he is young enough to look forward to many more years in the business.
Assisted With
Chris Rock and Dave Chappelle will perform as the opening acts at Liverpool Arena.
A date for their joint concert this fall in Liverpool has been revealed by Dave Chappelle and Chris Rock.
Prior to two performances at London's O2 Arena on September 3 and 4, the duo will perform in Liverpool's M&S Bank Arena on Thursday, September 1.