General Facts and Figures
Full name:

Eliot Ness

Net Worth:

$21 million

Occupation:

Law Enforcement Officer

Birthday:

April 19, 1903

Date of Death:

May 16, 1957 (aged 54)

Birthplace:

Chicago, Illinois

Birth Sign: Aries
Spouse: Elisabeth Andersen Seaver from 1946 to 1957, Evaline McAndrew from 1939 to 1945, Edna Staley from 1929 to 1938
Eliot Ness was born on April 19, 1903, in Chicago, Illinois. He is best known for putting in the work to destroy the multi-million-dollar breweries run by gangster Al Capone. Though Capone was eventually arrested for tax evasion and not for his bootlegging activities, Ness was instrumental in collecting the evidence to put him behind bars.
He went to the University of Chicago and majored in commerce, law and political science. Right after graduating from college, where he was among the top three in his class, he was hired by the Retail Credit Company as an investigator.
He then went on to the Chicago Branch of the US Treasury Department in 1927, where he was trained to be an agent. By 1928, he had been transferred to the Justice Department, where his association with the Prohibition Bureau began.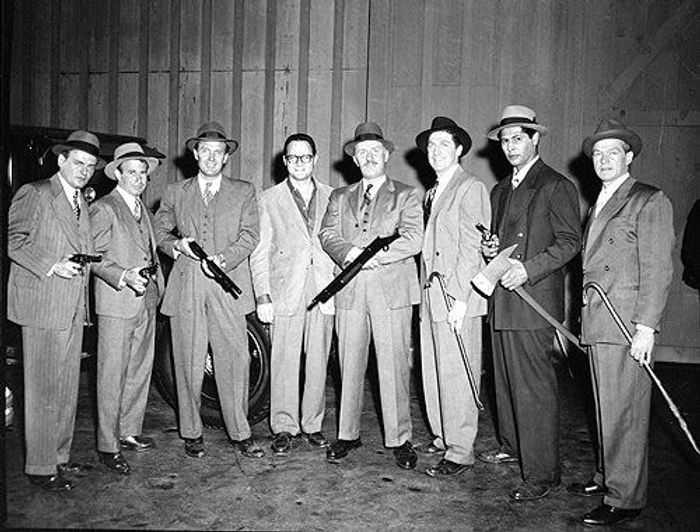 The officers were able to use surveillance, anonymous tips and wire-tappings that lead them to many of Capone's money-making ventures in Chicago. Within six months since he was appointed the head of the operation, Ness and his team were able to seize 19 distilleries and six breweries. This raid set Capone's business back by nearly $1 million.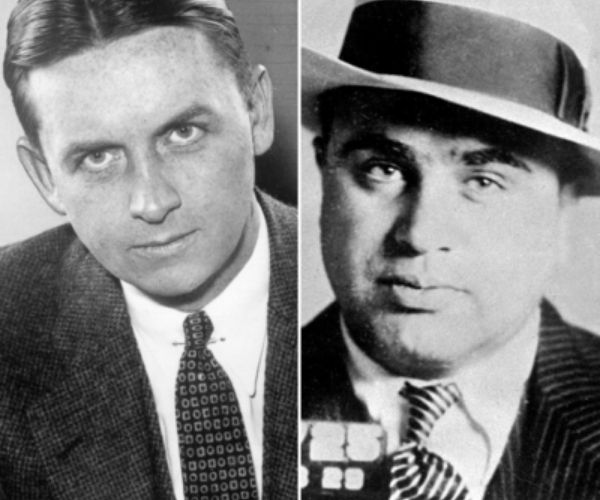 During this operation, Capone sent one of his men to pay Ness a visit in the Transportation Building in Chicago. Capone's agent offered Ness $2,000 to put an end to the operation and protect Capone's business. Capone even offered to pay an additional $2,000 for each week, as long as Ness was cooperating. A principled man, Ness, immediately asked the man to leave and then went ahead and called the press to give them a statement. He announced that he would not step down from the investigation and that he and his team of men could not be bought by Capone. Ness declared that their mission to bring Capone down was unstoppable,
A day later, when the headlines from this press conference were published, a Chicago Tribune article referred to the team of men out to get Al Capone as "The Untouchables," and that became what they were known as since then. This title also spurred the 1960s television crime-drama about this period and the 1987 feature film, starring Kevin Costner. Seeing the good what the publicity and the press can bring for morale to their operations, Ness began to call the press each time his crew raided one of Capone's breweries.
Capone's wrath knew no end, and in this battle, one of Ness' friends was brutally murdered. Determined, Ness called Capone up personally and challenged him to look outside his window at 11 o'clock. When the clock struck 11, Capone came to his window only to see all his vehicles that had been seized from the raids being paraded, on their way to being auctioned. Ness survived three attempts on his life after this.
Through Ness and his men's efforts, Capone was being forced to buy alcohol outside of Chicago and then smuggle it in, as all his breweries had been seized. This was, naturally, a lot more expensive and time-consuming. 'The Untouchables' then set out to build a legal case against Capone and his organization. On 12 June 1931, Ness appeared before a federal grand jury and presented evidence against Capone and 68 members of his organization for crimes that breach the Volstead Act. He specified 5,000 different offenses that the gang had committed against the Prohibition Laws.
Incidentally (or strategically), Capone was never brought to trial under any charges of Prohibition. Seven days before Ness had made an appearance before the jury, treasury agents had also presented evidence to indict Capone for tax evasion. The District Attorney at the time, Johnson, decided to put the gangster on trial for tax evasion charges. The case that Ness and his squad had created was saved as a backup, in case the mobster was not convicted. On 6 October 1931, the trial began, and Ness was present for each hearing. Capone was found guilty and was sentenced to 11 years in a federal penitentiary.
Apart from taking care of Capone, Ness has also been responsible for cleaning up Cleveland, Ohio. In the mid-1930s, the city had been notorious for crime and corruption. Ness brought 200 corrupt police officers to justice and brought 15 other officials under trial for criminal cases. His efforts to correct the traffic problem in the city went a long way. The city had a notorious traffic problem, causing an alarming number of deaths because of poorly organized traffic. Ness established a separate court where only traffic cases were heard, therefore, streamlining the system.
Ness' career was not devoid of criticism. He was criticized for ordering a team of policemen to use force on a group of protesters. There was also massive criticism during the investigation of The Torso Murder when there were unnecessary arrests of homeless people and their settlements burned. Nevertheless, Ness had a long and illustrious career that left behind a great legacy.
Ironically, by the time Ness died of a heart attack in his home, alone, at the age of 54, Ness was completely broke and the achievements of his lifetime had largely been forgotten until books and films documenting his work were released posthumously.
Coudersport presents 'Eliot Ness Fest' in July 2022
Guests at Coudersport's third annual Eliot Ness Fest, scheduled for July 15–17, include the heirs of the federal agents who fought alongside Ness in the war against organized crime lord Al Capone.
A vibrant Roaring '20s environment will be created in Coudersport.
There will be six exciting "street theater" scenes, featuring gangster outpost raids and a showdown between competing mob bosses, as well as a dramatic recreation of the courtroom trial that resulted in Al Capone's imprisonment and an amusing stage production of "Recruitment of the Untouchables."