Full name: Victor Howard Webster
Net Worth: Over $3 million
Occupation: Actor
Birthday: February 7th, 1973
Birthplace: Calgary, Alberta, Canada
Birth Sign: Aquarius
Spouse: Engaged to Shantel VanSanten
Victor Webster is a 47-year-old Canadian actor who is most famous for his role as Nicholas Alamain in the long-running soap opera "Days of our lives." He is also popular with his roles as Coop in the "Charmed" TV series, and for his part in "Mutant X." Webster also portrayed Detective Carlos Fonnegra in the "Continuum" series.
Victor Howard Webster was born on 7 February 1973 in Calgary, Alberta, Canada, and is an actor best known for his role in the daytime soap opera "Days of Our Lives," in which he was the second actor to play Nicholas Alamain. His popularity continued further with roles in the series "Mutant X" and "Charmed," playing cupid in the latter, Caleb Brewer in "Melrose Place," and then detective Carlos Fonnegra in "Continuum." In 2019 he played Mike Bolinski in the TV series "Workin' Moms."
The handsome actor has taken part in numerous other TV series and TV movies since the launch of his acting career in 1998.
He is actually a Hallmark movie regular as well, appearing in several Christmas movies and other films produced by Hallmark, including Summer Villa, Puppy Love, A Harvest Wedding, Love Blossoms, Home and many more.
Webster has a black belt in Brazilian Jiu-Jitsu and Tae Kwon Do and has been named one of the "50 Most Eligible Bachelors" by People Magazine.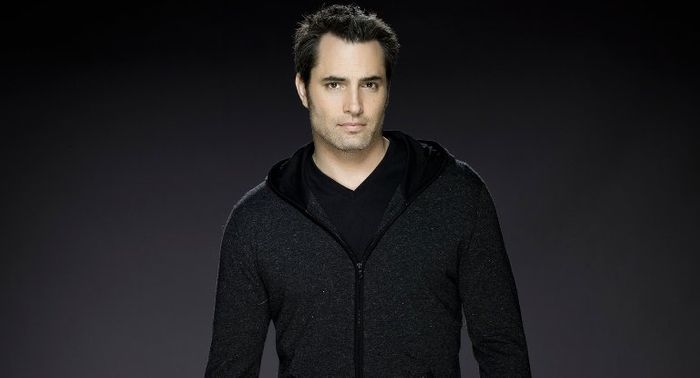 Victor Howard Webster was born on February 7th, 1973, in Calgary in Canada to father John Jack Webster, a policeman and to mother, Roswitha, who was a hairstylist.
The family moved from Canada to San Clemente, California, when Victor was only 13 years old.
As a teen and youngster, he competed in amateur kickboxing where he gained an undefeated record. Then he proceeded to train others and teach them martial arts.
He graduated from a local high school in San Clemente, and then went to Saddleback College in Mission Viejo.
The young Victor Webster developed a serious interest in acting. He had participated in many school plays and took theater classes in school.
But instead of pursuing an acting career after he graduated, Webster became a stockbroker instead.
Victor Webster started pursuing ways to enter the world of acting after appearing in an All About Men special issue of Cosmopolitan Magazine in 1998.
The young aspiring actor moved to Los Angeles in the late 1990s to pursue roles in TV and movie productions.
His first appearance on the TV screen was as an accredited actor in the "Sunset Beach" TV series from 1998-1999.
But his real breakthrough came when he landed the role of Nicholas Alamain in one of the longest-running and successful soap operas "Days of Our Lives" in 1999.
The actor then started appearing in different TV series and films including "The Chippendales Murder," "18 Wheels of Justice," "Baywatch," "Becker," "V.I.P.," "Sex and the City," "Las Vegas," "Inconceivable," "Must love Dogs," "Related," "Noah's Arc," "CSI Miami," "NCIS," "Moonlight," "Dirt," "Criminal Minds," "Bones," "Necessary Roughness," "CSI: Crime Scene Investigation," "The Exes," "Mom," "Project SERA," "Girlfriend's Guide to Divorce" and many others.
Some of his most notable recurring roles were in the series "Continuum" as detective Carlos Fonnegra, in "Charmed" as Coop, as Bryan in Project: SERA, Josh Davidson in "Castle," Caleb Brewer in the re-launch of "Melrose Place," Dr. Christian Mario in "Lincoln Heights," and as Brennan Muwlray in "Mutant X."
Webster also appeared alongside Steve Martin and Queen Latifah in the movie "Bringing Down the House" in 2003 and many other TV films and movies.
Lately, he has appeared in "Summer Villa," "Love Blossoms," "Matchmaker Mysteries: A Killer Engagement," and "Wings over Everest," and "Hearts of the Winter."
He is a popular actor in many of Hallmark's Christmas movies through the years.
The actor was listed a one of the "50 Most Eligible Bachelors" by People Magazine when he was at his highest popularity.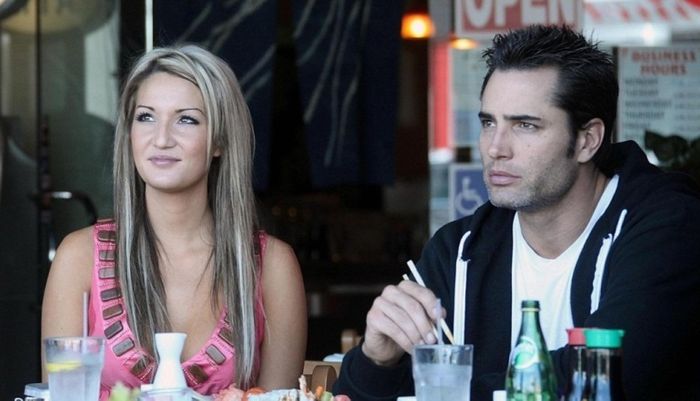 Victor Webster and Shantel VanSanten got engaged in February 2021.
One of his few public relationships was with "Baywatch" and "Days of Our Lives" actress Krista Allen in the late 1990s.
He has also been in relationships with other famous celebrities, including Katrina Darrell (American Idols Bikini Girl), Katie Cleary, and Monica Hansen in 2005.
Webster has earned black belts in Tae Kwon Do, and Brazilian Jiu-Jitsu. He has competed in both disciplines and kickboxing.
His ancestry goes back to England, Scotland, Germany, Italy, and Spain.
The actor is 6ft 3inches tall and weighs 97kg.
Victor Webster's official Instagram page https://www.instagram.com/iamvictorwebster has over 63.5K followers. The actor has over 24K followers on his Twitter profile @webstervictor.
We will be keeping a close look on his whereabouts and will update the information promptly if news of any changes in his marital status and love life occur.
Activities and Other Passions
Victor has a muscular physique as a result of his intense physical activity, which includes five to six workouts each week at the gym. He possesses a black belt in both Brazilian Jiu Jitsu and Tae Kwon Do and continues to participate in a number of sports days.
His favorite science fiction films include "Blade Runner," "Inception," and "Edge of Tomorrow." He is a major fan of these films. Victor, who is fascinated by time travel, thinks viewers of these movies are very educated people. He previously claimed in an interview that he would like to travel back in time, most likely to the 1920s, given the tuxedos and expensive cars that were in use at the time.
He loves dogs and keeps one as a pet.
Victor loves to travel, and his acting profession has taken him across Canada, as well as to several US states and a few European countries.
Height and Weight
He stands 6 feet 5 inches (1.96 meters) tall, has brown eyes and short brown hair, and weighs about 200 lbs (91kgs).
The actor has accumulated a net worth of over $3 million over the two decades of acting he has behind his back. He has also been known to work with other actors on training them in martial arts techniques for their roles.
Given his colorful acting portfolio, his over 22 years of experience in acting, his martial arts training, and his incredibly good looks, there is no doubt that we will be seeing more of Victor Webster on the small and on the big screen in the future too.